'Hello Walls': Faron Young Spreads The Word On Willie Nelson
The Nashville star helped changed the fortunes of an impoverished songwriter.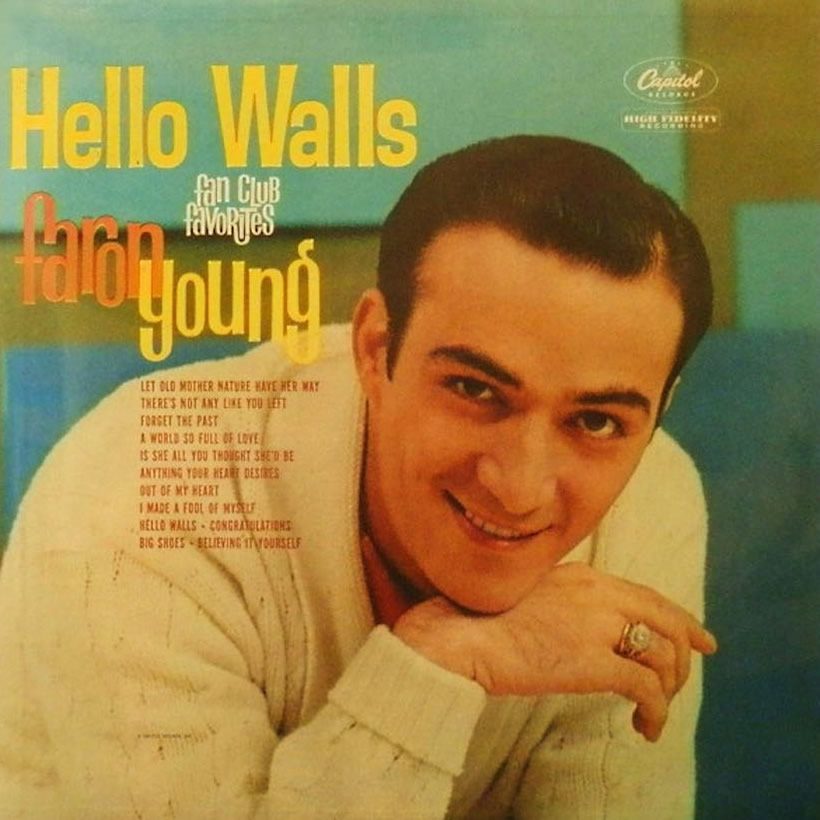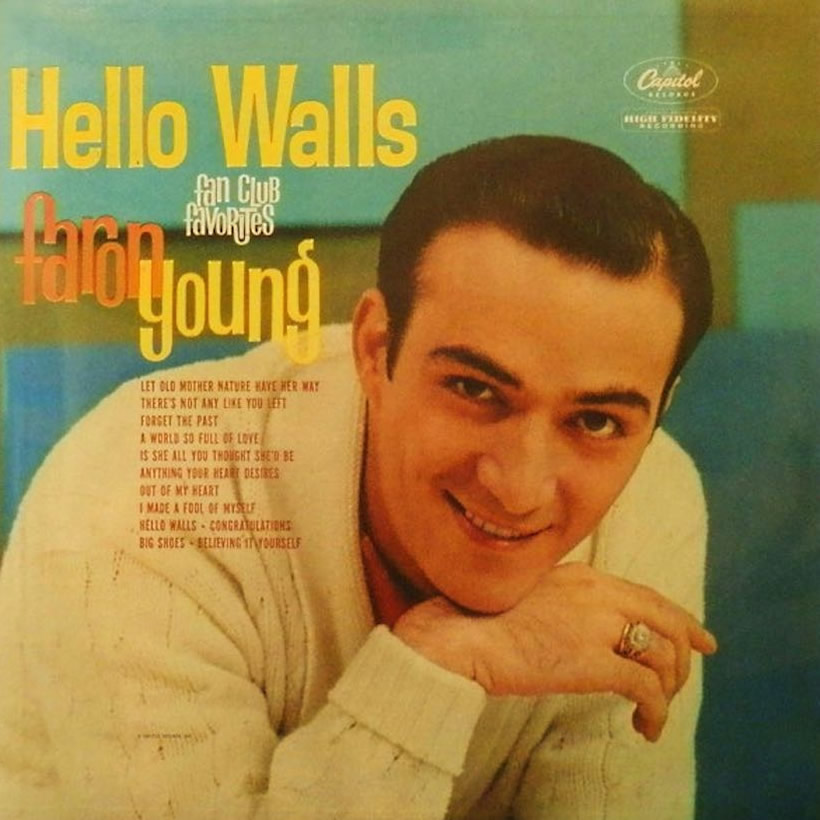 History records 1961 as the year of Willie Nelson's great breakthrough as a songwriter (albeit years before he had consistent success as an artist), when Patsy Cline charted with his classic "Crazy." That song peaked in the country and pop Top 10 in early 1962, but it's less widely remembered that Nelson already had a long-running country chart-topper to his name as a composer by then. On February 27, 1961, the massively popular Faron Young released another of Willie's great early compositions, "Hello Walls." 
The song was absolutely instrumental in Nelson's recognition by the country community. Soon after Young cut it, Willie offered to sell it to him for $500, such were his financial straits. Faron declined, loaning the writer the money so that he could keep the publishing on what would become one of his biggest copyrights.
An Opry member at 20
By this time Young, the singer from Shreveport, Louisiana, had already enjoyed some eight years of unbroken success as one of the genre's biggest names. He became a member of the Grand Ole Opry when he was just 20, in 1952, and hit the big time the following year with "Goin' Steady." He then had three country No.1s during that decade, with "Live Fast, Love Hard, Die Young," "Alone With You," and "Country Girl."
They were just the tip of the iceberg as far as Young's hit catalog was concerned. "Hello Walls" was his 36th country chart entry, and he went on to amass an astonishing total of 89. The last of those came in 1989, before his sad death from an apparently self-inflicted gunshot wound in 1996.
Nine weeks at the top
"Hello Walls" entered the country chart on March 20. It climbed steadily before replacing Marty Robbins' "Don't Worry" at the top on May 8. In an era when America's favorite country songs enjoyed often epic runs at the summit, Robbins' ten-week reign was followed by Young's nine, as the songwriting reputation of the man from Abbot, Texas called Willie Nelson began to take root.
Listen to the All Time Greatest Country Hits playlist.
Young's fifth LP was named after the hit, and 1962 alone brought versions of "Walls" by Kitty Wells, Johnny Burnette and others, including Nelson himself. Among many later renditions, his namesake Rick Nelson cut it for one of his early nods to Nashville in 1966, Bright Lights and Country Music.
Buy or stream Faron Young's "Hello Walls" on his Complete Capitol Hits compilation.