'Everything': Fefe Dobson's Turn As A Black Woman In Punk Rock
On her eponymous 2003 debut, Fefe Dobson rebuffed critics with her ballad 'Everything.'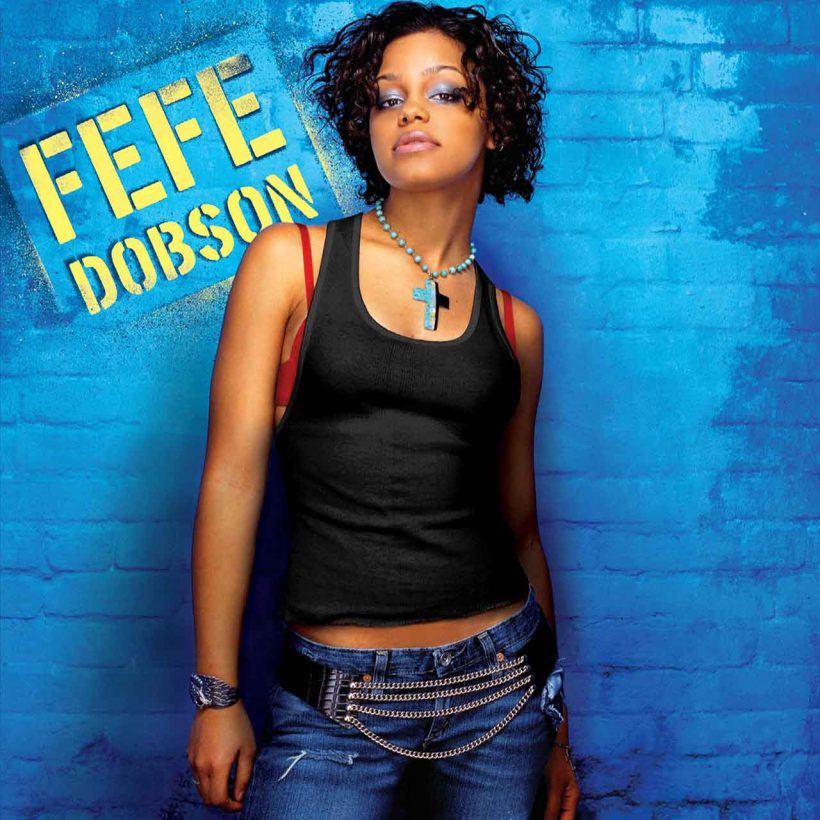 In the early aughts, punk rock just couldn't seem to find a lane for Black women. There were a few examples, like Philadelphia singer-songwriter Res and the caustic R&B made by Kelis. But those were outliers. And even when a Black punk rocker would emerge, audiences still couldn't seem to get their head around what they were trying to do. That was the problem for Fefe Dobson, whose eponymous 2003 debut LP fit right into the wave of white women in pop-punk, artists like Pink, Ashlee Simpson, The Donnas, and fellow Canadian Avril Lavigne. Looking back today, however, it's hard not to hear just how ahead of her time she was on tracks like the 2004 ballad single "Everything."
Born and raised in Toronto to a white mother and absent father of Jamaican heritage, Dobson refused to follow the blueprint of early-2000s teenyboppers. At 14, she declined a recording contract with Jive Records, home to Backstreet Boys, NSYNC, and Britney Spears. Dobson cited Beatle John Lennon and Wizard of Oz icon Judy Garland as influences, two musical pioneers, with wildly different sounds. Dobson tapped Nelly Furtado's manager Chris Smith to help guide her career, and she eventually signed with Island Def Jam.
Listen to Fefe Dobson's debut album and "Everything" now.
Dobson defied the industry's original plans for her to become the next pop and R&B singer. She recruited producers and occasional co-writers James Bryan McCollum and Jay Levine, the latter contributing "guitar hooks and little piano licks" to her debut album. At Metalworks Studios, Dobson plastered pictures of Garland, Kurt Cobain, The Vines, Coldplay, and Jeff Buckley, artists that molded the sound of her eventual 13-track album. A month prior to the album's release, Dobson celebrated by getting cartilage piercings and visiting the Virgin Megastore in Times Square, where she spent nearly $300 on compilations from Lennon, Bob Dylan, Billy Joel, and more.
Despite the success of the album's first two singles, "Everything" didn't take off in the same way. Subtle hints of possible racism lingered in song reviews as Dobson was denounced with more Avril similarities. Listening decades later, it's clear that "Everything" was a precursor to Paramore, nearly three years before the Tennessee band would take over punk and emo rock. The song sees Dobson giving a kiss-off to a hot-and-cold suitor. Its music video fit perfectly within the early-2000s teen movie craze, an alternate version accompanying scenes from 2004 heist film The Perfect Score. In the Chris Robinson-directed video, a teenage Dobson replicated the goth-lite Hot Topic standard, wearing studded fingerless gloves and a smokey eye before fronting an all-white and all-male outfit at the video's Battle of the Bands finale.
After "Everything," Dobson would go on to achieve moderate success with 2006's Sunday Love and 2010's Joy, resurfacing at Drake's October World Weekend Festival in 2022. But more importantly, decades after her arrival, Dobson's influence is still felt in Black women artists who rage. Willow, Big Joanie, Fousheé, and Meet Me at the Altar frontwoman Edith Victoria. The list goes on. You can trace a clear line from "Everything," which helped create a more racially-inclusive punk space, to where we are now.