Perfect Christmas Gifts For Carefree Country Fans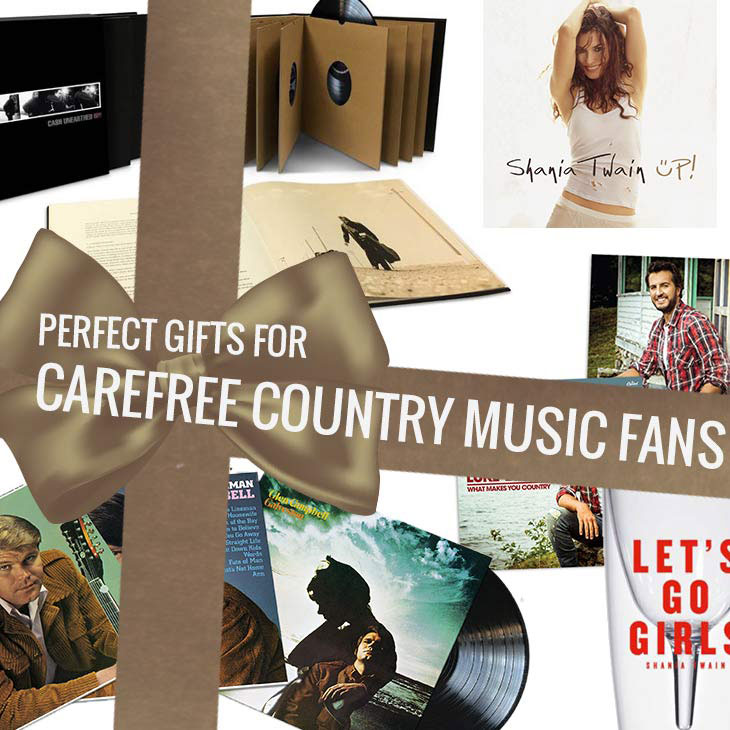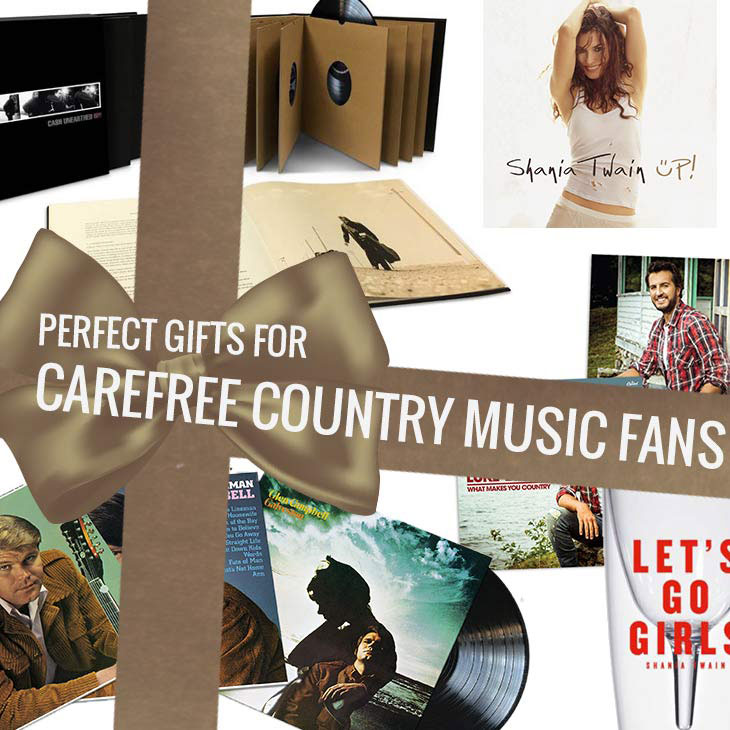 You've got a new pair of cowboy boots, a fine bottle of whiskey and maybe two tickets to see their favourite act, still stumped on what to get the country-music lover in your life? Check out the latest and greatest country releases and reissues from this year, from old icons like Johnny Cash and Patsy Cline to the new school of stars like Chris Stapleton and Tyminski, here are the perfect gifts for country music fans.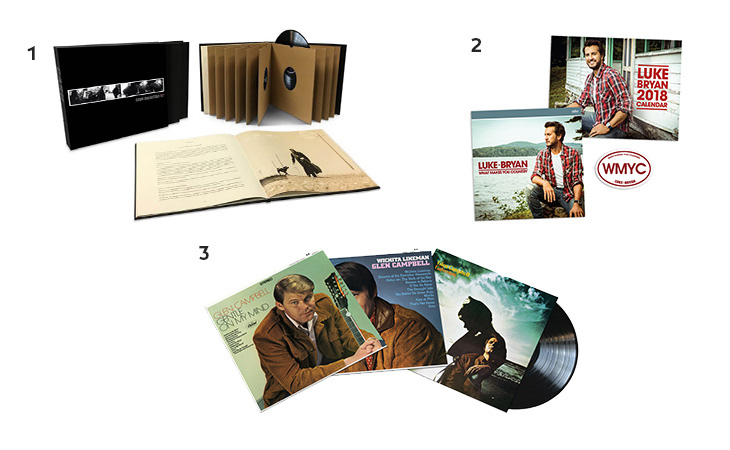 1. Johnny Cash: Unearthed 9 LP
From the man in black comes this coveted collection of rare recordings from Johnny Cash's prolific recording period for American Recordings. From his eclectic covers on Unchained, American III to his gospel cuts on My Mother's Hymn Book, this sprawling 9 LP box set will certainly be on top of their wish list.
2. Luke Bryan: What Makes You Country
For those who love tight jeans and country-fried songs about the South, Luke Bryan is back with his highly anticipated sixth studio album, What Makes You Country on 8 December. Snag a vinyl copy or a calendar who like to appreciate Bryan 365 days of the year.
3. Glen Campbell: Adios, Gentle On My Mind, Wichita Lineman and Galveston
The forefather of country pop, Glen Campbell's iconic albums, Gentle on My Mind, Wichita Lineman and Galveston all got reissued this year on standard black vinyl and housed in replicas of the original sleeve art along with his farewell release, Adios. He may have sang, 'Christmas Is For Children', but we know that's not always true.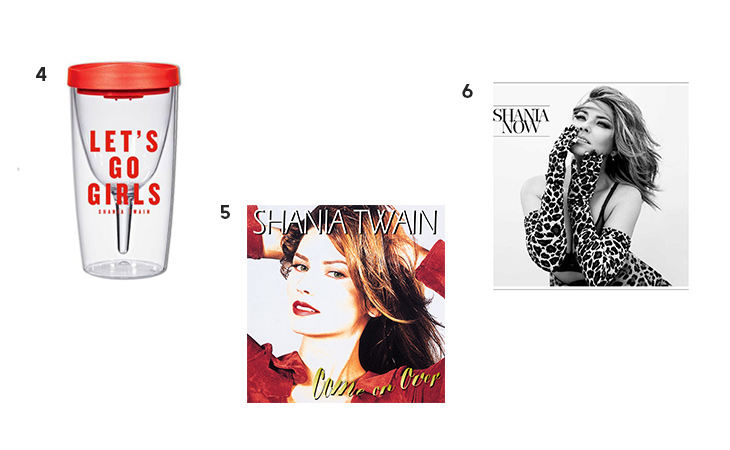 4. Shania Twain: Let's Go Girls Wine Tumbler
For your friend, family member or just Shania-loving coworker who loves fine wine but also has a busy on-to-the-go lifestyle, there's this plastic wine tumbler set that comes complete with two cups plus a leopard print neoprene wine tote. Man I feel like a Merlot!
5. Shania Twain: Come On Over
What will impress them much? Maybe the best-selling country album of all time on newly reissued vinyl? This genre-blending album solidified Shania as the queen of country pop.
6. Shania Twain: Now
After a 15-year long hiatus, Shania came back to reclaim her roost on top of the country charts with her deeply personal fifth studio album, Now, just one of the qquintigifts for country music fans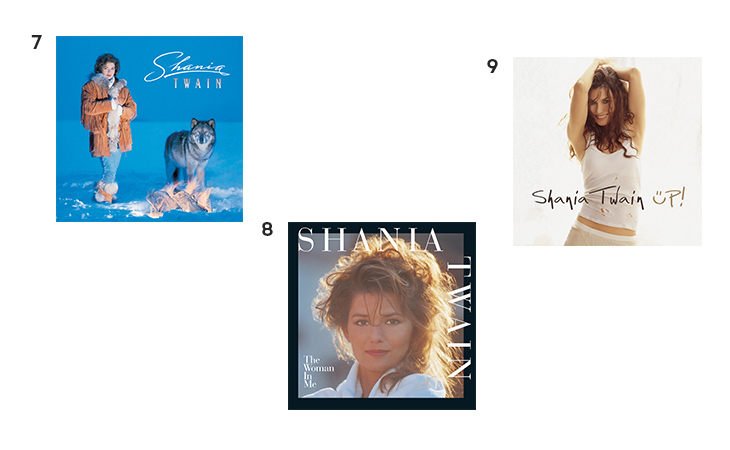 7. Shania Twain: Shania Twain
Her 1993 self-titled debut is where is all began and offered a tease of the talent that was waiting to break-through. Get it on vinyl for first time, which includes a download card.
8. Shania Twain: The Woman In Me
This was the Shania we'd all be waiting for: bold, brassy and confident and stacked with powerhouse country-pop anthems.
9. Shania Twain: Up!
Proving once again, 'She's Not Just A Pretty Face', Up! Was the third diamond-certified album in a row by Shania Twain and captured her undeniable charisma.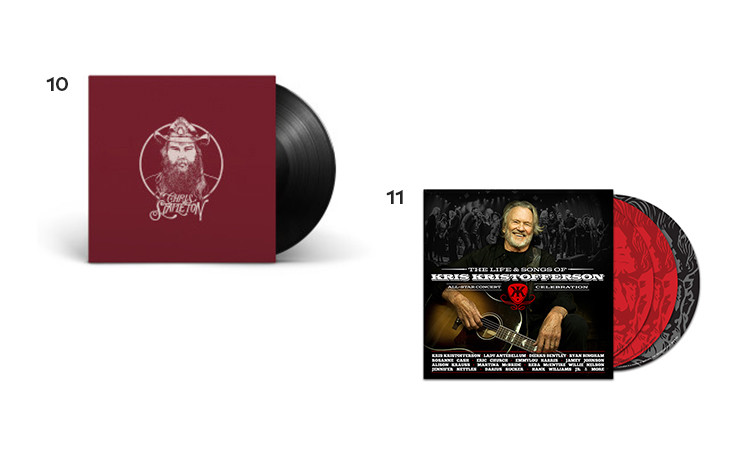 10. Chris Stapleton: From A Room Volume 2
Nashville favourite Chris Stapleton is back with a follow-up to his chart-topping album From A Room, named after the famed RCA Studio A where he cut the album. Volume 2 looks just as promising with producer Dave Cobb on board and Stapleton's signature songwriting.
11. The Life & Songs Of Kris Kristofferson
A true songwriter's songwriter, Kris Kristofferson has inspired generations of performers. Watch them return the favour at this historic tribute concert featuring a who's-who of country greats including: Dierks Bentley, Rosanne Cash, Emmylou Harris, , Alison Krauss, Martina McBride, Reba McIntire, Willie Nelson, Jennifer Nettles, Darius Rucker, Hank Williams Jr, Lee Ann Womack and more on this 3-disc CD/DCD set.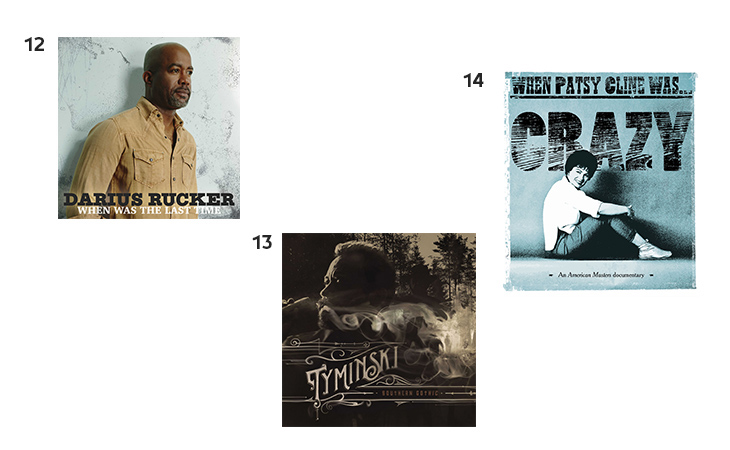 12. Darius Rucker: When Was the Last Time
The former Hootie & the Blowfish frontman has been charting new territory in country music since 2008 and now with his fifth country release, it's his most dynamic solo album to date.
13. Tyminski: Southern Gothic
The former "man of constant sorrow" from O'Brother, Where Art Thou?, Dan Tyminski delivers moody country music with a southern twang.
14. When Patsy Cline Was Crazy: PBS Documentary
The critically acclaimed PBS docu-series American Masters turns their lens on music icon and pioneering country-pop star Patsy Cline, with exclusive interviews with those who knew her best and never before seen performance footage; one of the best gifts for country music fans.
For more gifts for country music fans, visit uDiscover Music's country store here.