'Nigeria': A Glowing Example of Grant Green's Unique Artistry
With his 'Nigeria' album, guitarist Grant Green turned in pitch-perfect hard bop performances that risked confusing his growing fanbase.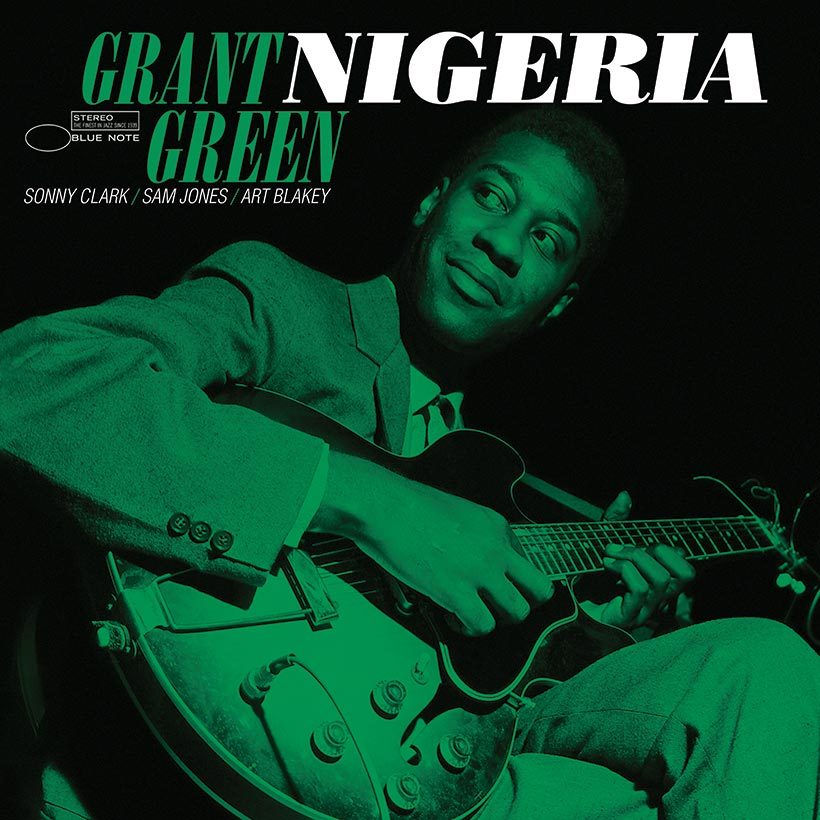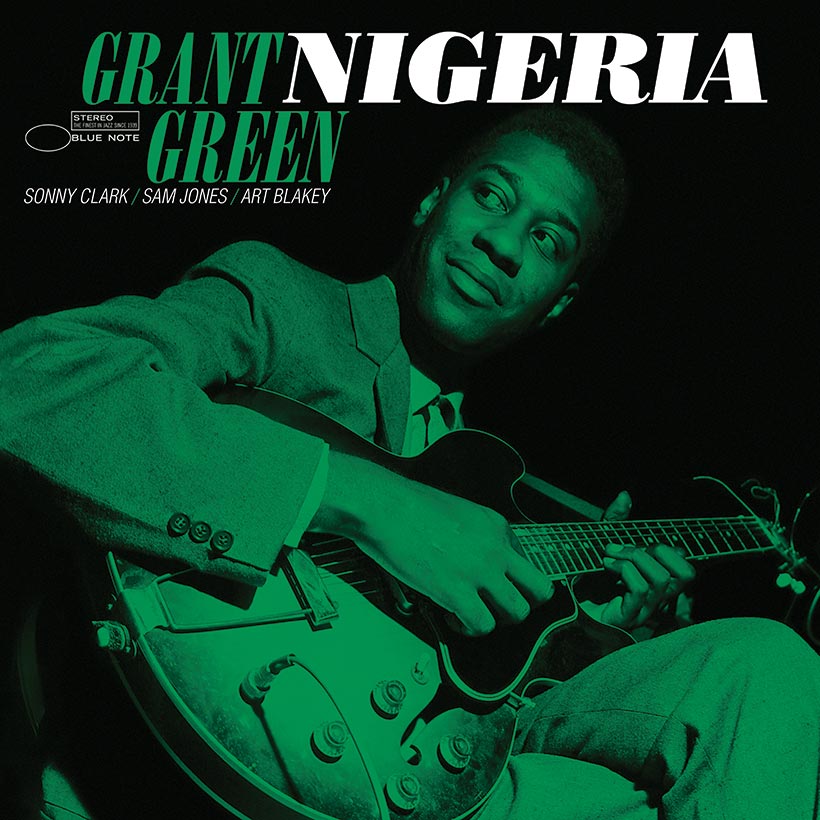 As both a leader and sideman, Grant Green was undoubtedly the most prolific recording artist on Blue Note's roster between the years 1961 and 1964, having appeared on 50 different sessions for the New York label during a supremely fertile four-year period. In 1962 alone, when he recorded the tracks for what became Nigeria, he led five more studio dates, which would yield the albums Oleo, Born To Be Blue, The Latin Bit, Goin' West, and Feelin' The Spirit. The St. Louis-born guitarist would also be busy that same year working on albums for singer Dodo Greene and saxophonists Don Wilkerson, Lou Donaldson, and Sonny Red.
Listen to Grant Green's Nigeria on Apple Music and Spotify.
Green was two weeks shy of his 27th birthday on Saturday, January 13, 1962, when he traveled to a high-ceilinged purpose-built recording studio that had opened three years earlier at 445 Sylvan Avenue in Englewood Cliffs, New Jersey. Its owner, the redoubtable Rudy Van Gelder, was an optometrist turned recording engineer who not only helped to patent the distinctive Blue Note sound but also brought a new sense of expertise and professionalism to jazz recording techniques.
The line-up for Grant Green's Nigeria
Accompanying Green were rising Pennsylvania pianist Sonny Clark, who had been recording as a leader at Blue Note since 1957, and bassist Sam Jones, both of whom had featured on the guitarist's previous Blue Note session, for the album Gooden's Corner, which had been recorded on December 23, 1961. They were joined by the great Pittsburgh-born powerhouse drummer Art Blakey, whose day job was leading one of Blue Note's flagship groups, The Jazz Messengers. With Alfred Lion, Blue Note's well-respected co-founder, at the controls, the session yielded five superb tracks.
Side 1 of Nigeria
Nigeria's opening cut is a cover of Sonny Rollins' hard bop classic "Airegin," which the much-feted tenor saxophonist first recorded in 1954 with Miles Davis on the Prestige album Miles Davis With Sonny Rollins. Davis later re-recorded it, with his famous 50s group featuring John Coltrane, on the Prestige album Cookin' With The Miles Davis Quintet. Explaining the song's unusual title, Rollins told an interviewer in 2017: "It was "Nigeria" spelled backwards. It was an attempt to introduce some kind of black pride into the conversation of the time."
Green's version, propelled by Blakey's swinging polyrhythmic pulse, highlights his clean, lucid guitar tone and predilection for approaching his instrument with the mindset of a horn player, playing single-note melodic lines. The track is a scintillating showcase for Green's improvisational genius but also offers Sonny Clark a window to display his pianistic brilliance. Art Blakey also has a solo passage, on which he serves up thunderous rolls on his tom-toms that seamlessly lead into a reprise of the song's main theme.
The pulse is slower on a ten-minute cover of George and Ira Gershwin's "It Ain't Necessarily So," taken from the tremendously successful opera Porgy And Bess. Green and his cohorts transform it into a sultry, simmering, late-night blues; Blakey employs his signature shuffle beat, which was a key component of so many great Jazz Messengers records. Together with Jones' walking bass line, the drummer creates an irresistible sense of groove that pushes Green and Clark to improvisational heights (such is Blakey's enjoyment in playing the song that his spontaneous, joyful exclamations and shouts are audible on the recording).
Side 2 of Nigeria
Another immortal classic plucked from The Great American Songbook is Cole Porter's "I Concentrate On You," a tune that was recorded by singers Frank Sinatra, Ella Fitzgerald, and Dinah Washington. Several jazz instrumentalists – including Stan Kenton and Oscar Peterson – also put their stamp on it. Green's rendition is uptempo yet elegant, highlighting his consummate melodic fluency over a lightly swinging rhythmic undertow. Sonny Clark's piano, both subtle and understated, is particularly eloquent here.
Another song on Nigeria recorded by Sinatra is "The Things We Did Last Summer," co-written by the great American tunesmith Sammy Cahn, with lyricist Jules Styne in 1946. Other jazz musicians that recorded it included Fats Navarro, Sonny Red, and Benny Green, though Grant Green's take on it is mellow and spotlights his "less is more" aesthetic. Indeed, Green was never one to waste a note and indulge in flamboyant pyrotechnics, and his performance on this song, with its beautiful simpatico accompaniment, is pitch-perfect.
Penned by Oscar Hammerstein and Jerome Kern, "The Song Is You" is another treasure from The Great American Songbook that found favor with Sinatra. Taken at a fast swinging tempo, Green shows the dexterity that he displayed on the earlier "Airegin." Blakey also "trades fours" with the rest of the quartet near the song's climax in an engaging call-and-response passage. The track ends Nigeria on an upbeat note.
The history of the album
Despite the high quality of the music produced by Green and his confreres on that January day in 1962, Alfred Lion shelved the session. The reason for his decision is not clear. Still, it's conceivable that Lion was being cautious and didn't want to confuse the guitarist's growing fanbase – who were used to hearing Green playing in a soulful organ trio setting – by releasing a more overtly hard bop-flavored outing.
Nigeria was finally released in 1980, when producer Michael Cuscuna liberated it from the vaults, issuing it on vinyl in the US and Japan. Sadly, by that time, Grant Green was dead, having passed away at the relatively young age of 43 on January 31, 1979.
The Tone Poet Audiophile Vinyl Reissue Series edition of Nigeria is out now.