Hanif Abdurraqib On Marvin Gaye's 'What's Going On'
Excerpted from the liner notes of the 50th-anniversary edition of the album, the poet writes movingly about Marvin Gaye's classic album.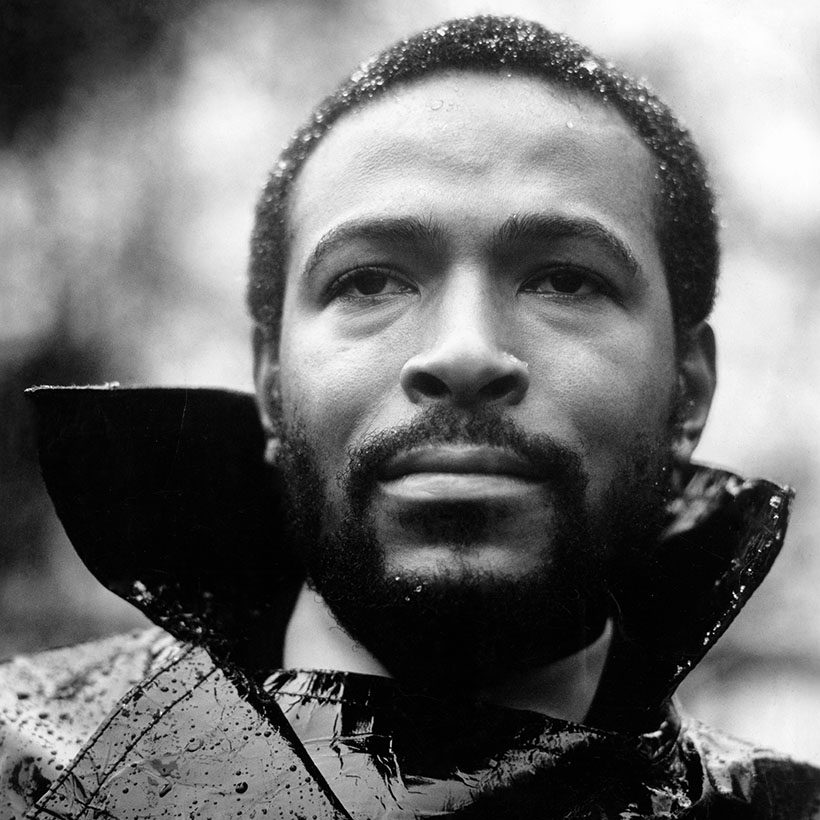 It is notable, to me, that when Berry Gordy first heard "What's Going On" back in the late summer of 1970, he suggested that Marvin Gaye was going to ruin his career. That the artist was going down a path from which he wouldn't be able to recover. Some of this was simply care. Gaye was Gordy's brother-in-law, and Gaye's career seemed to be on shaky ground. Another big, failed album release could do irreversible damage. The music business is a business, after all. There are interests that must be served outside of whatever personal investments an artist might have in the complicated nature of the world they're in.
But there were young people, dying in a war. There were Black soldiers coming home wounded, and still being treated like second-class citizens. The time demanded some attempt at rich, historical archival, lest it be lost, or told from the mouths of people who were not touched by the weight of it in the same way.
Marvin's defiance of a Black boss running a Black label is important, to me. It is what makes this a singular album of seeking. Seeking answers, not for the public, but for the self. The title track and its endless questioning feels rhetorical, but this is an album loaded with questions to which there can be no satisfying answers. At the end of "Mercy Mercy Me (The Ecology)" when Marvin brings a listener to the edge of the cliff, shows them the land and asks how much more abuse from man can she stand?, he sounds as lost as a listener might be. As lost as I am now, anxiously basking in the 50-degree days of my deep winter. I don't know, and even in my not knowing, the questions refuse to vanish. Even as I throw my hands up and shout the same questions out into the air, they are blown back to me, with a responsibility to keep asking. I love this album for how Marvin's many voices ask and ask but don't resolve.
Marvin Gaye - Mercy Mercy Me (The Ecology) (Visualizer)
The way What's Going On tugs at the hems of gospel while not losing any of its grief, its rage, its longing – the album feels to me now like it did when I first heard it. Like a small corner of a city. A corner that might feel like a corner I have known and loved. With towering churches, and concerned grandparents, and children playing with a balance of worry and carefree exuberance. Conversations held in the heat of a night around a card table after those kids go to bed. Where the talk gets a little realer, the songs get a little heavier. The album's concept – a soldier, based on Marvin's brother Frankie to be exact, returning home from war and sinking into a country's many oppressions – makes for a tightly woven sequence, but the album's atmosphere and geography has always far outpaced its concepts. It is an album that I knew I understood even before I understood what its central concerns were. I understood it by the way older people I love hummed along to it, or turned it up, or shook their heads solemnly when certain lines hung in the air.
I hear Black artists get asked, often, the question of who they make their art for. It's a question I've always found boring, and it is certainly a question I don't hear white artists get asked nearly as much. Some of this, I suspect, is because of the American obsession with Black people creating and existing as a type of duty to serve the machinery of the country. Or, of course, to act as the country's moral compass. If you are here, and an ancestor of someone who endured capture and forced labor in the name of America's evolution, America might still turn to you for answers. To make sense of its many ever-evolving messes. And even in an artist's rejection of that, there is that question: if you are not making art for us to make sense of the world, then who is it for?
There has never been a concrete answer to that, for me. It's something that changes from project to project, which is the case for every other artist I know. I cannot speak for Marvin Gaye, and he is not here to speak for himself. But when I listen to this album now, or when I listen to it any time, I am confronted with the reality of what Marvin was carrying within when he made it. The concurrent losses, and traumas, and confusions. He was holding all of that, on top of holding the instability of a country that didn't make the same sense to him as it used to. If there's anything to learn from this album all of these years later, it's that Black artists are sometimes simply trying to save themselves, as best as they can, for a little while longer. People can take what they can from that process but, at the core, they are required to be grateful witnesses.
I am grateful to be a witness to Marvin, again and again. Each time, I unlock a new idea, a new mode. A new way of running into a constantly unchanging world, and still asking if it's up for doing better.
Written in January 2021, a longer version of this essay can be found in the 50th-anniversary edition of Marvin Gaye's What's Going On. Hanif Abdurraqib is the author of They Can't Kill Us Until They Kill Us and Go Ahead in the Rain: Notes on A Tribe Called Quest, among other works. Buy or stream Marvin Gaye's digital deluxe edition of What's Going On here.