The Commodores' 'Nightshift': Marvin Gaye Fuels Second R&B No.1 In A Row
The lyrics of 'Nightshift' united Gaye with another soul giant, Jackie Wilson, who had died just three months earlier in 1984.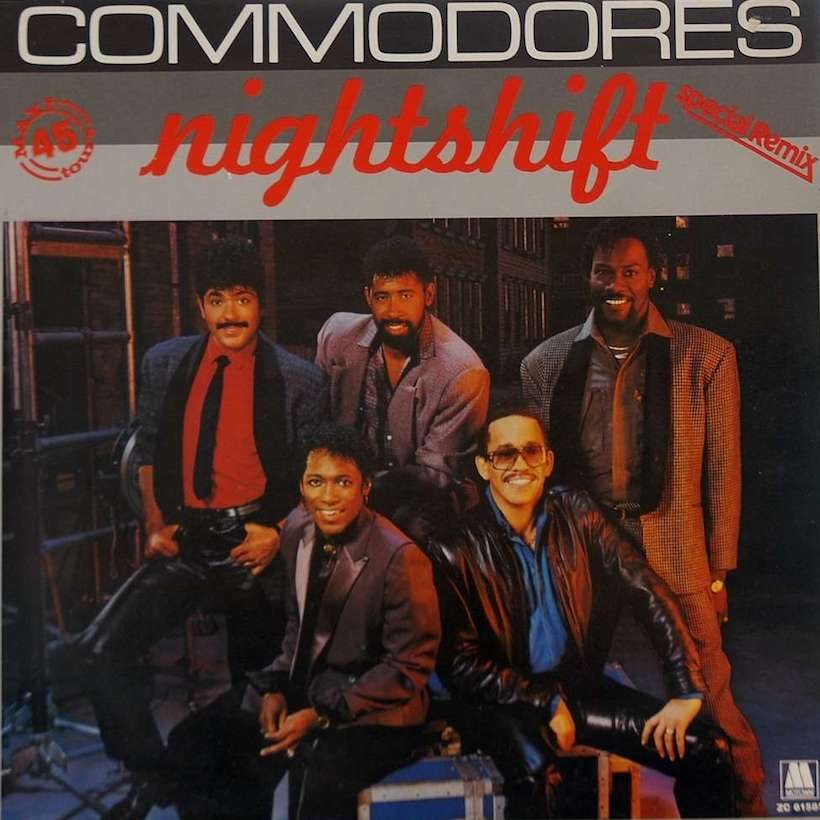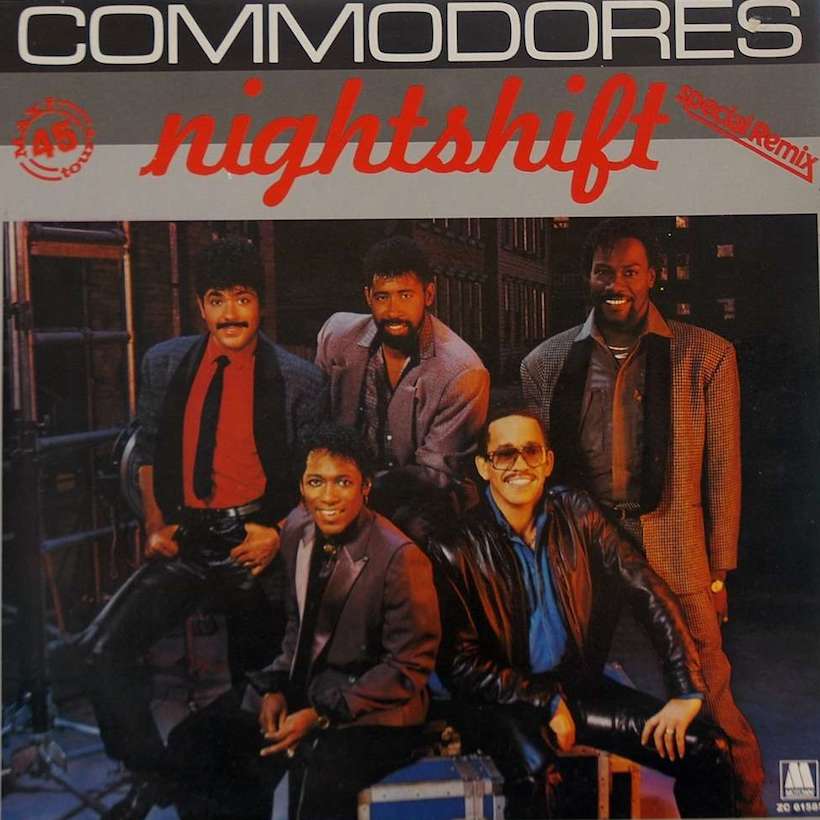 The second consecutive R&B No.1 to pay tribute to Marvin Gaye hit the top spot on March 16, 1985. The untimely death of the great Motown hero moved his former singing partner Diana Ross to record "Missing You." On that day, Ms. Ross was succeeded at the soul summit by some more former Motown labelmates, the Commodores, as they paid their respects to Marvin, and another soul hero, on "Nightshift."
The lyrics of the song united Gaye with another R&B giant, Jackie Wilson, who had died just three months earlier in 1984. "Nightshift" was written by Dennis Lambert (who also produced the recording) with Franne Gold and the Commodores' Walter Orange. After the departure of Lionel Richie from the group, Orange resumed lead vocal duties, sharing them with British vocalist J.D. Nicholas, a former member of UK soul hitmakers Heatwave. They took a verse each on the new hit.
The post-Richie era started with two Top 20 R&B singles in "Painted Picture" and "Only You," but the tribute gave the Commodores a first major crossover success. It reached No.3 on the Billboard Hot 100, repeated that feat in the UK and topped the charts in Holland. "Missing You" had spent three weeks atop the R&B survey, and now "Nightshift" logged four more.
'He opened up our minds'
Marvin's "What's Going On" was referred to in "Nightshift," in which Orange remembered "a friend of mine" who "sang of the joy and pain, he opened up our minds." Of Wilson, a massively influential R&B trailblazer of a few years earlier, he sang "It seems like yesterday when we were working out," a reference to Jackie's 1963 smash "Baby Workout." In 2022, the song was afforded the tribute of a new version by Bruce Springsteen for his Only The Strong Survive album.
Listen to uDiscover Music's Commodores Best Of playlist.
The Commodores have continued to tour, with both Orange and Nicholas in the line-up. They're joined by Orange's fellow founding member William King, more than 50 years after the group members first met at Tuskegee Institute in Alabama.
Buy or stream "Nightshift" on The Very Best of the Commodores.