'The Prisoner': How Herbie Hancock Found Musical Freedom
With his final release for Blue Note, 'The Prisoner', Herbie Hancock got "closer to the real me… than on any previous" album.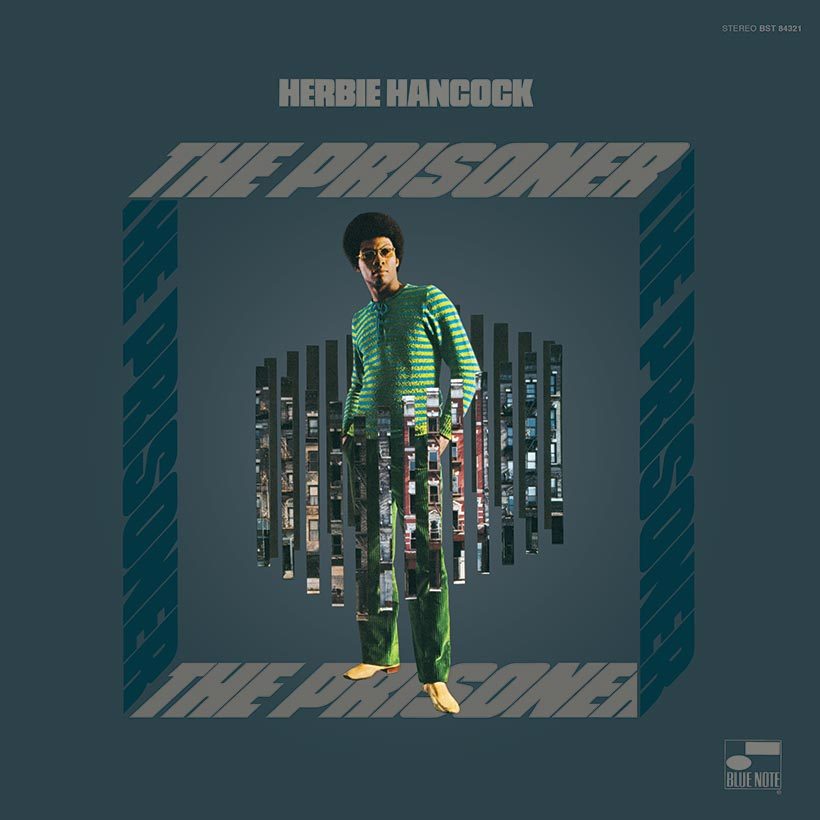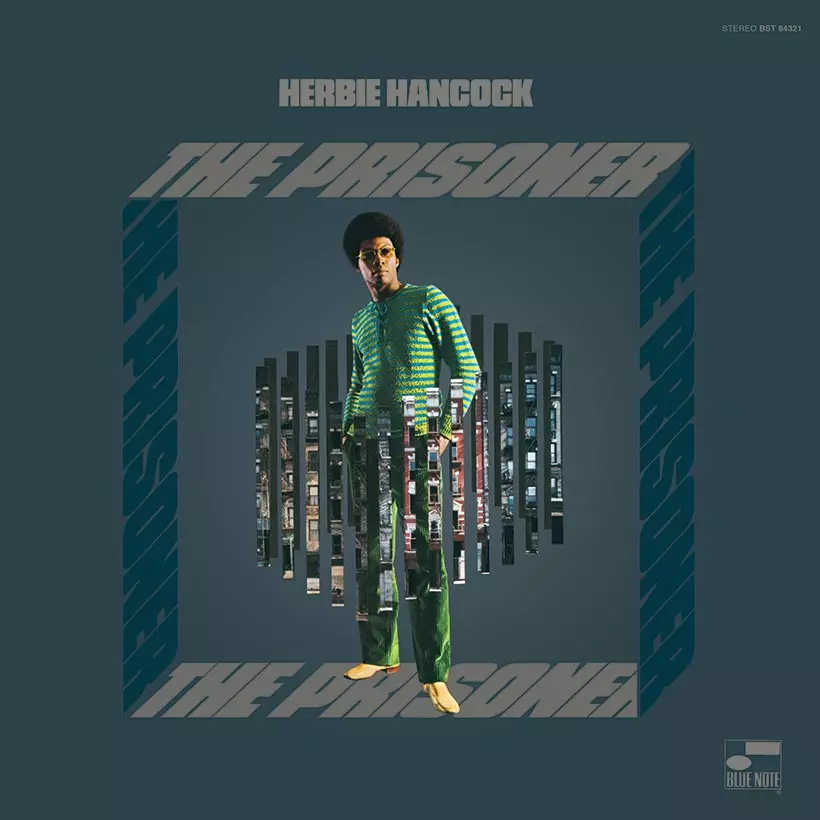 "The Prisoner reflected the beginnings of my new musical directions," recalled Herbie Hancock in his 2014 memoir, Possibilities. "It was a concept album focusing on the struggle for civil rights."
The Chicago-born pianist, who had just left Miles Davis' groundbreaking quintet when he recorded The Prisoner, had not made a political-themed album before, but the shocking assassination of noted civil-rights leader Martin Luther King, Jr, in 1968, inspired him to make an album that crystallized his thoughts about the incident as well as expressing his feelings for his troubled homeland and its sense of turmoil and deep division. Across three sessions, held at Van Gelder Studio on April 18, 21, and 23, 1969, Hancock put these ideas to tape and, in doing so, set himself on a new creative path.
Listen to The Prisoner on Apple Music and Spotify.
Incendiary volleys of notes
Stylistically, The Prisoner shared sonic similarities with 1968's Speak Like A Child, on which Hancock experimented with the rich textures of a three-horn front line. On that album, he used a combination of alto flute, flugelhorn, and bass trombone. It was an unusual configuration of sounds but imbued the record with vibrant tonal colors. Emboldened to experiment further, Hancock widened his palette on The Prisoner by writing music for a combination of six brass and woodwind instruments. The horn section included Johnny Coles (flugelhorn), Joe Henderson (alternating between alto flute and tenor sax), trombonist Garnett Brown, flautist Hubert Laws, and bass clarinetist Jerome Richardson (who also doubled on flute).
The glue that held the music together, though, was a rhythm section comprising bassist Buster Williams and drummer Albert "Tootie" Heath, who was the younger sibling of Modern Jazz Quartet bassist Percy Heath and the late tenor saxophonist Jimmy Heath.
The Prisoner's opener, "I Have A Dream," takes its title from Martin Luther King's iconic speech delivered at Washington, DC's Lincoln Memorial in 1963. With its rhythmic ebb and flow and brooding feel, it is similar in mood to Hancock's "Maiden Voyage" track from five years earlier. The brass and woodwind blend elegantly to enunciate the softly-snaking main theme over Williams' and Heath's simmering groove. Solos come from Hancock, Johnny Coles, and the masterful Joe Henderson, whose keening tenor sax lines imbue the piece with an otherworldly dimension.
I Have A Dream (Remastered)
Living up to its title, "The Prisoner" is a febrile and more urgent post-bop piece that is almost filmic in its conception as it shifts from mood to mood. After a brief introduction, Albert Heath delivers a short, explosive drum solo that cues in the rest of the ensemble. Over Williams' fast-walking bass, Henderson blows incendiary volleys of notes.
Visceral and ethereal
"Firewater" is the only tune on The Prisoner not written by Hancock. Even though its composer is Buster Williams, the tune – which is supremely elegant and features layered horns and woodwind over a lightly-swinging groove – fits with the rest of the album's material. Of the soloists, Joe Henderson is at his magnificent best, producing an array of sounds that are by turns visceral and ethereal.
"He Who Lives In Fear" is another musical portrait of Martin Luther King, but began life as a short piece conceived for a more frivolous project: an advertising jingle. "I'd been hired to write music for a TV commercial for Silva Thins cigarettes," recalled Hancock in his autobiography. "The advertising agency wanted cool, Miles Davis-style music, so I wrote a few bars and recorded it with six horns and a rhythm section." Though the Madison Avenue suits rejected the music, Hancock couldn't let his piece go to waste. "I really loved the sound of that jingle – it was intriguing and mysterious – so I decided to repurpose it as a song. I changed the harmonies, title, and tone, and created 'He Who Lives In Fear.'" There's a desolate, aching quality to the track, whose interwoven, Gil Evans-like brass and woodwind harmonies create an air of suspense as they float above a churning rhythmic undertow.
He Who Lives In Fear (Remastered)
The brass and woodwind parts are beautifully blended on The Prisoner's hopeful, optimistic closing track, "Promise Of The Sun," an elegant Hancock composition that showed his skill in writing for larger ensembles. After the statement of the opening theme, Williams drives the song with his walking bass, anchoring the tune while Hancock embarks on a voyage of exploratory improv.
"I've been able to get closer to the real me"
The Prisoner is arguably the most overlooked of Hancock's Blue Note albums, perhaps because it found him at a transitional point in his career. The pianist himself, however, perceived it as a critical milestone in his evolution as a musician. At the time, he regarded the album as his most authentically personal musical statement: "I've been able to get closer to the real me with this album than on any previous one," he told The Prisoner's sleevenotes writer, Herb Wong.
Recalling it many years later, in 2014, Hancock wrote: "The Prisoner didn't sell very well, but it's a record that's close to my heart, as it was the first one I made after leaving Miles and my first step toward a new, freer style of playing."
By releasing The Prisoner, Blue Note Records enabled the first step in Hancock's bid for musical freedom. Despite that, it was the last album the pianist recorded for the label; by the end of the year, he had a new album out on Warner Bros, where he created some of the most adventurous music of his career with his Mwandishi band. But it wasn't until he joined Columbia in 1972 and began fusing jazz with funk that Hancock achieved the mainstream acceptance he so badly craved. The curiosity that led him there can, however, be traced back to The Prisoner, an album where Herbie Hancock found an empowering sense of liberation that would spur him on to make music without boundaries.
The Tone Poet Audiophile Vinyl Reissue Series edition of The Prisoner is out now.