'Hustlin'': Proof That Stanley Turrentine Was One Of Jazz's Greats
Recorded with his wife, organist Shirley Scott, 'Hustlin'' revealed that Stanley Turrentine was a true master of the saxophone.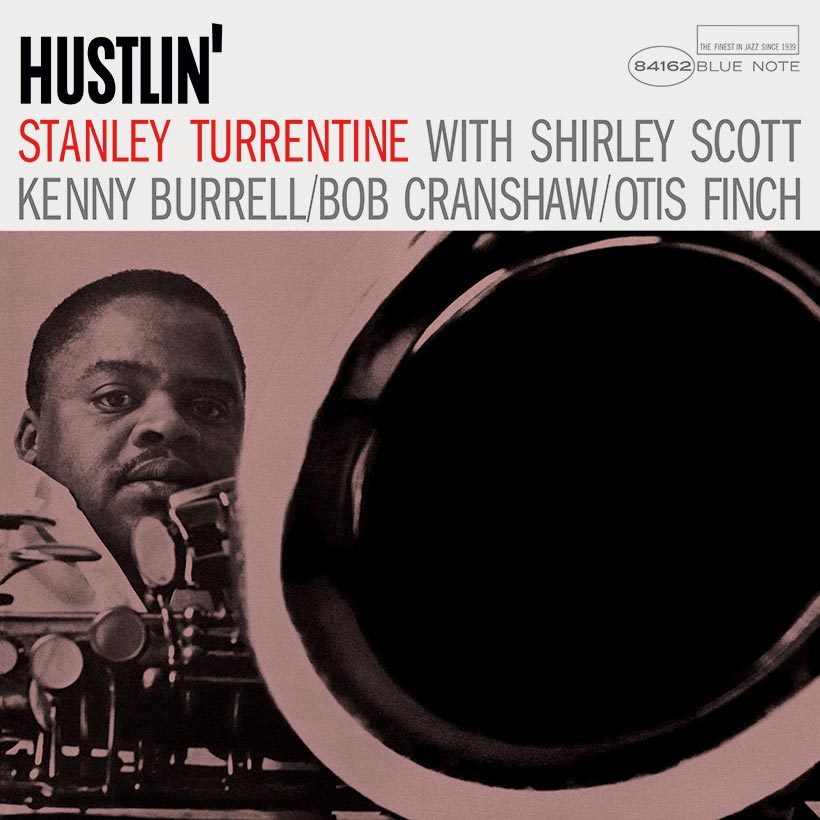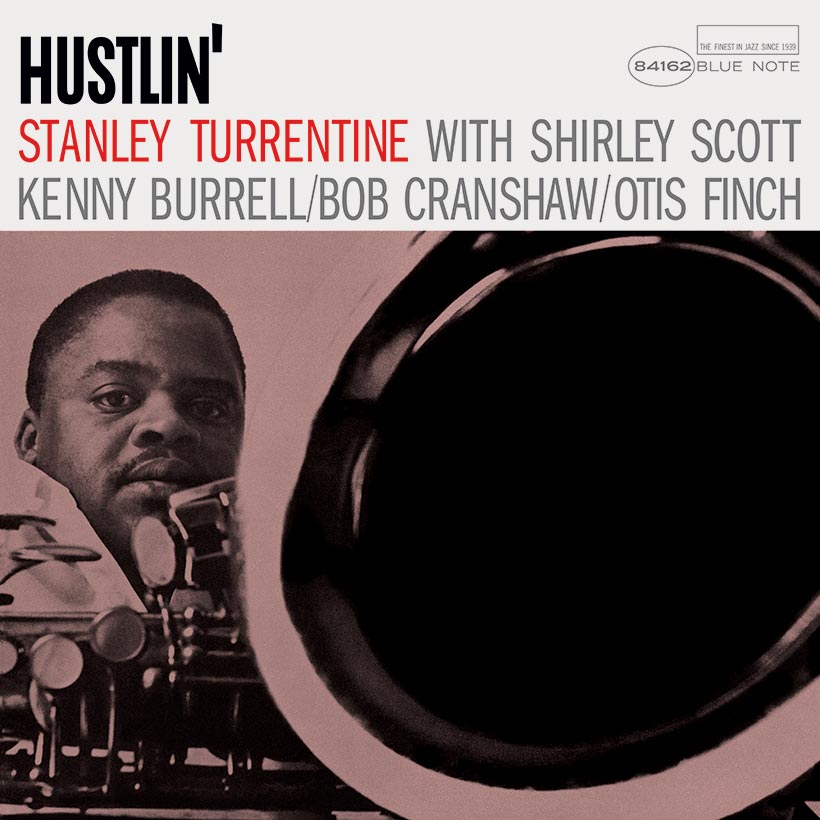 Evidently, Stanley Turrentine had a thing for organists. So much so, that he married one: Shirley Scott. They got hitched in 1960 when they were both 26; in a strange twist of fate, the Pittsburgh-born tenor saxophonist's debut recording session for Blue Note, which took place the same year, was a sideman gig with an organist. That was the estimable Jimmy Smith, then leading the Hammond B3 charge in the soul jazz movement, on two studio dates that resulted in the classic albums Midnight Special and Back At The Chicken Shack. The following year, Turrentine would enter the recording studio with Shirley to record Dearly Beloved, the first of a number of classic albums the spouses recorded together, including Never Let Me Go, A Chip Off The Old Block, and Hustlin'.
Listen to Hustlin' on Apple Music and Spotify.
Because Shirley was contracted to a rival indie jazz label, Prestige, her presence wasn't officially acknowledged on Dearly Beloved and she used a thinly-disguised pseudonym, Little Miss Cott. Thereafter, however, she appeared under her own name. For the sake of variety, each time Turrentine took Scott into the studio for one of his Blue Note sessions, he used a different configuration of musicians. On Hustlin', which was cut at Rudy Van Gelder's famous New Jersey recording facility on Friday, January 24, 1964, Turrentine brought in guitarist Kenny Burrell – then an established hard bop practitioner – drummer Otis Finch and bassist Bob Cranshaw. The latter's appearance was interesting, as the presence of an organist (who would customarily use foot pedals to play lower frequency tones) would usually preclude the need for a bassist.
Virile in its athleticism
Propelled by an addictive, foot-tapping, shuffle-time rhythm, the album's opener, "Trouble (No.2)," is an infectious soul jazz number that finds Turrentine revisiting the Lloyd Price/Harold Logan-penned tune that opened his Never Let Me Go album, recorded the previous year. Turrentine's husky tenor is almost virile in its athleticism, while Scott's comping, on the other hand, shows restraint. But when it's time for her to step out and solo, she throws off the shackles.
Though written in 1941, "Love Letters" didn't become a hit for another 20 years, when country singer Ketty Lester hit with it in both the US and the UK. Turrentine's rendition is heavenly – gentle, eloquently tasteful, and fleshed out by a combination of exquisite solos (saxophone, followed by organ and guitar) and intuitive ensemble work. Turrentine penned the next track, "The Hustler": a faster, hard bop-oriented number peppered with blues inflections on which Burrell takes the first solo after the statement of the catchy theme. Then Turrentine shows his mettle with a sinuous extemporization that illustrates the inherent soulfulness of his approach to the tenor saxophone. It manages to be raspy and smooth at the same time. He's followed by his nimble-fingered wife, who delivers a masterclass in soul jazz organ, before a reprise of the main theme.
Recasting songs in his own image
Coming from Shirley Scott's pen, the next number, "Ladyfingers," is aptly named. It's an ambling blues waltz featuring a call-and-response-style theme involving antiphonal interchanges between Turrentine's sax and Burrell's guitar. The latter takes the initial solo, followed by Scott – whose imaginative approach to improv is anything but routine – and then Turrentine, whose raspy saxophone is attractively full-bodied but also brimming with energy.
The album's second cover is "Something Happens To Me," a tune recorded by singer Nancy Wilson, in 1960, for her Something Wonderful album. Turrentine shows his lyrical side on this carefree midtempo swinger, which is driven by Bob Cranshaw's walking bass and Otis Finch's kinetic drums.
"Goin' Home" closes Hustlin' and is based on the main melody from the "Largo" movement of Czech composer Antonin Dvorak's New World Symphony, which itself was inspired by African-American spirituals the composer heard while visiting America. Turrentine and his gang reconfigure it into a mellow soul jazz workout that swings blithely while offering space for tasteful solos from three of the main protagonists. While Burrell and Scott combine an exquisite sense of good taste with deep feeling and high technical skill on their solos, Turrentine eclipses them both with the effortless nature of his own improvisations. Though the song isn't an original one, the saxophonist gets inside the melody and filters it through his personality. It's a performance that shows how he could inhabit a piece of music completely, making it his own.
Turrentine's ability to recast other people's material in his own image is the sign of a true master. On Hustlin', the Pittsburgh saxophonist – who was still three months shy of his 30th birthday – showed that he was destined to become one of jazz's greatest musicians.
Hustlin' has been reissued as part of Blue Note's Tone Poet Audiophile Vinyl Reissue Series.