'Evolve': Imagine Dragons Embrace Change For Their Killer Third Album
Adding washes of electronica to their stadium-sized anthems, 'Evolve' was 80s-flecked rock that found Imagine Dragons at their life-affirming best.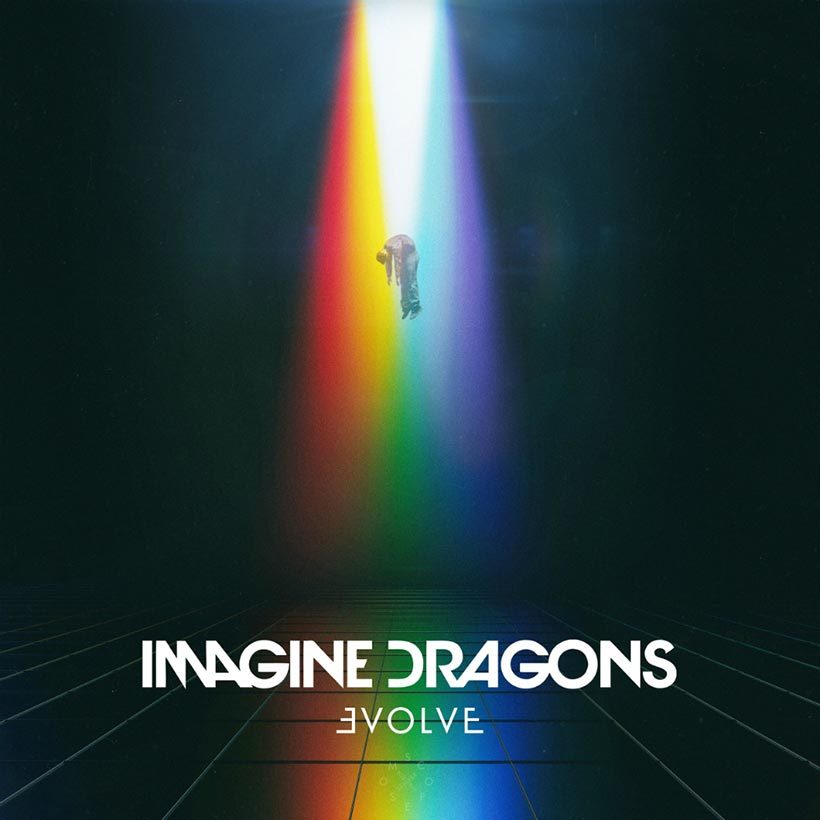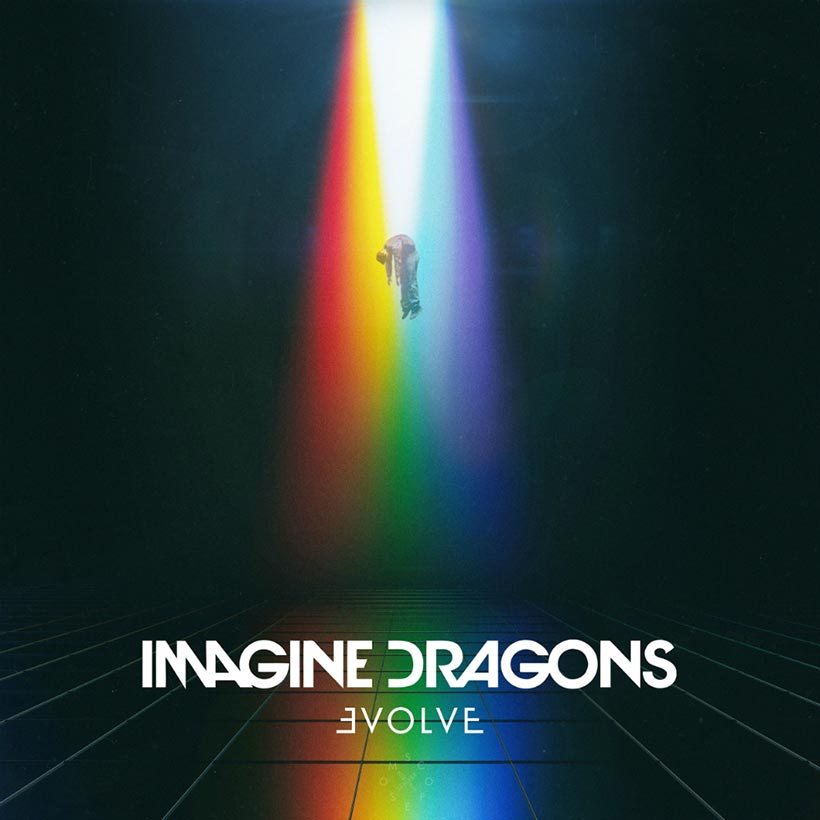 Succinct and to the point, the title of Imagine Dragons' third album, Evolve, said it all. The Las Vegas quartet arrived with a bang with their multi-platinum 2012 debut, Night Visions, in 2012, and did further heavy lifting with 2015's chart-topping Smoke + Mirrors, yet they knew they still had to go further to ensure their longevity. The subsequent ten-month world tour in support of Smoke + Mirrors effectively drew a line under the band's first phase. Yet, while Imagine Dragons knew they couldn't withdraw from the frontline indefinitely, they could afford to retreat for a much-needed break, which they took during the early part of 2016.
Listen to the Imagine Dragons album Evolve right now.
A short break
"It was the first time we took time off the road for almost six years, which I think we needed," frontman Dan Reynolds reflected in a 2017 Music Week interview. "We were all really burnt out in a lot of ways. We wanted to give the world a break from us as well, because I think they were burning out on us."
The band didn't entirely close up shop, as they still played sporadic shows and contributed to the soundtracks for movies such as Passengers and the DC Comics-related Suicide Squad. However, their much-needed battery recharge ensured they were back in what Reynolds called "a really healthy headspace" when they began stockpiling an abundance of material for their third album.
The album
"We like to write a lot, so we already come to the studio with a lot of ideas," guitarist Wayne Sermon told US publication Atwood, in July 2017. "So it's really just a matter of picking and choosing, editing and recording the songs for real."
A logical progression from the "pop music that's very current" which made Smoke + Mirrors such an infinite thrill, Evolve was fresh, vibe-y, and once again stuffed with songs that had crossover potential. Full of superior stadium-sized rock music strategically tempered with electronica, Evolve's tracklist harbored numerous potential hits ("Whatever It Takes," "Thunder," the rousing, Depeche Mode-esque "Believer") and also a few notable departures such as the filmic "I Don't Know Why" and the sparse, club-friendly "Dancing In The Dark": the latter clearly bearing the stamp of co-producer Alex Da Kid, whose credits also include Nicki Minaj, Dr. Dre, and Eminem.
Imagine Dragons - Believer (Official Music Video)
Reynolds' lyrics also frequently referenced change and regeneration, with the highly immediate chorus to "Yesterday" ("Here's to my future, goodbye to my yesterday!") best exemplifying the band's newfound positivity. Indeed, as the singer later told Music Week, he felt that Imagine Dragons' third album wasn't just a progression, but more of a rebirth. "I feel like [Evolve] is a point of arrival for us in many ways," Reynolds said. "It's the first record we've put out where I feel, sonically, it's cohesive. It speaks for what Imagine Dragons is and it's taken us years to find it – but part of that searching process was great."
The reaction
The band's burgeoning army of fans agreed that their heroes had returned at their life-affirming best, and their chart positions soon bore this out. Evolve's first two singles, "Believer" and the elemental "Thunder," both shot to No.4 on the Billboard Hot 100, while the album itself – released via Interscope/KIDinaKORNER on June 23, 2017 – peaked at No.2 on the Billboard 200, ensuring that Imagine Dragons remained in the spotlight all over the world.
Imagine Dragons - Thunder
Helped along by some well-observed reviews (including NME's, which hailed the album as "an 80s-flecked, power-rock pumping station fit to burst with huge choruses"), Evolve also enjoyed a robust afterlife. Imagine Dragons supported the record with a lengthy world tour, kicking off in Phoenix, Arizona, on September 26, while in March 2018 they made history by becoming the first act in history to monopolize the top four spots on Billboard's Alternative Digital Songs chart, with Evolve's quartet of singles, "Believer," "Thunder," "Whatever It Takes" and "Next To Me."
By this stage, the album was already racking up multi-platinum sales, and Imagine Dragons were thinking about shaping their fourth album, 2018's Origins. However, as Dan Reynolds informed Music Week, making Evolve had been a turning point. Its creation had refreshed the band.
"[Evolve] really was a fun record," he furthered. "Now we've reached a point where I just feel happy and confident with where we are. I'm happy with what we've done and what Imagine Dragons stands for – and excited for the future!"