London Calling: Rare Photos In Punk Exhibitions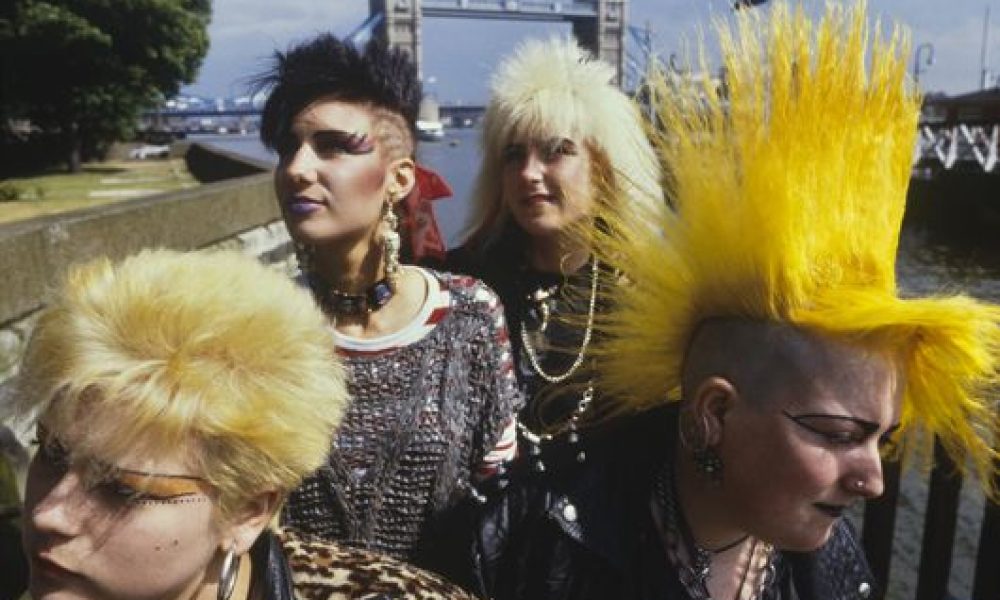 "Year Zero" might not have brought civilisation to a grinding halt, but the events of 1976, when punk rock started its gobby onslaught, reverberate to this day. When many of the seminal punk bands formed – among them Sex Pistols, Siouxsie And The Banshees, The Clash, Ramones, Blondie and The Damned, amid countless other DIY acts – they weren't just making music, they were pioneering a lifestyle.
Debate continues over the one true moment when punk exploded, but among the contenders are Ramones' first UK gig, at London's Roundhouse, on 4 July; the first night of the 100 Club Punk Festival, on 20 September; and the release of Sex Pistols' epochal 'Anarchy In The UK' single, on 26 November. One thing's for sure: though punk started as a transatlantic conversation – even if The Clash's contribution was to declare 'I'm So Bored With The USA' – it was soon to become a global phenomenon, its anti-establishment stance giving a voice to disaffected youth the world over.
As three key exhibitions in London show, the punk aesthetic was as important as the music and the politics. A selection of photos from the Photographic Youth Music Culture Archives show punks gathering on London's King's Road, glorious in their mohawks and studded leathers. Further iconic images capture the likes of Siouxsie Sioux at the 100 Club, Blondie's Debbie Harry at The Roundhouse, and The Clash – both on stage and off – epitomising the punk attitude.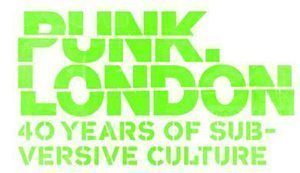 Running throughout May, Rockarchive's A Chunk Of Punk (at Barbican Music Library, on Silk Street), Sex Pistols – April 1976: The Art Of PTMADDEN (at Wilkinson Gallery, on Vyner Street) and Anarchy In The UK (at Richard Young Gallery, on Holland Street) reveal an astonishing collection of photos that trace the first explosive moments of the punk movement. We have a selection of some of the best – scroll down to get your pogo on.
Click here for more information about the exhibitions, and visit punk.london for more details about events taking place around the 40th anniversary of punk.
Anarchy in the UK: young punks gathered on London's King's Road, Chelsea, home of the SEX boutique, where Sex Pistols formed in the mid-70s; also: punks at Soho and Trafalgar Square.
Both bands and fans alike contributed to the fiery atmosphere at gigs, as shown by a punk with a mohican haircut, crowd-surfing at Kilburn National in 1989. Below that: Ramones meet their fans; The Clash in the late 70s; Mick Jones and Joe Strummer backstage in the early 80s.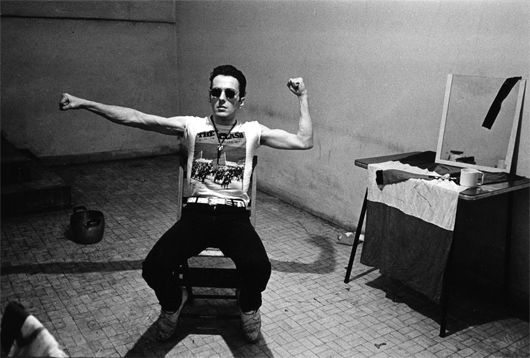 The punk movement also sought to demolish traditional gender roles, giving rise to iconic female stars, among them, Siouxsie Sioux, Debbie Harry and Viv Albertine of The Slits.
Format:
UK English