'Love's Theme': Barry White Conducts An Instrumental Smash
By early 1974, White was dominating the charts in various guises, including as an orchestra leader, with 'Love's Theme.'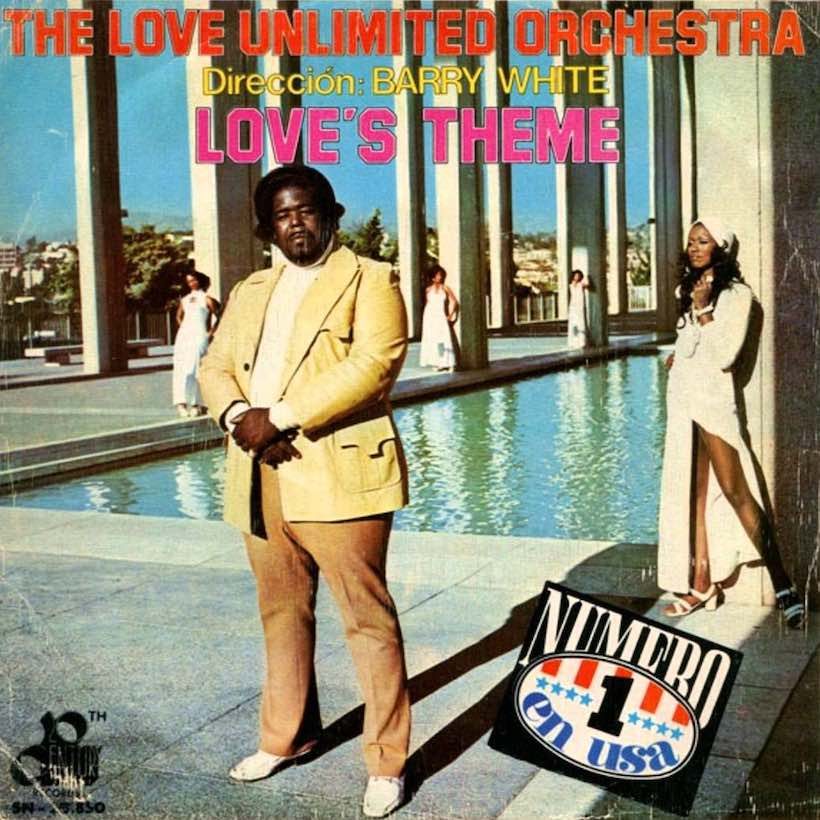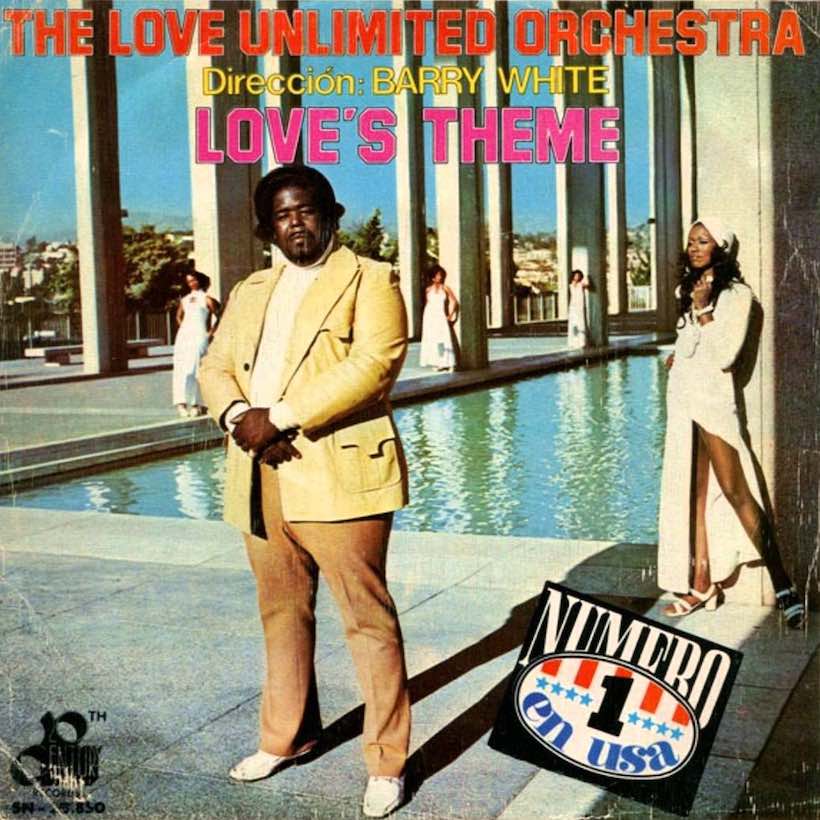 By early 1974, Barry White was everywhere. He had burst into the bestsellers as an artist in his own right (after years of paying dues during the 1960s) with "I'm Gonna Love You Just A Little More Baby." Then he began to dominate the charts in various guises – not just with his own new hit "Never Never Gonna Give Ya Up," but as the leader of the Love Unlimited Orchestra. Their beguiling instrumental "Love's Theme" hit No.1 on the US pop chart on February 9 that year.
White's introduction to many record-buyers had come as the mentor and instigator for the female group Love Unlimited, who had a Top 20 US and UK hit in 1972 with "Walkin' In The Rain With The One I Love." Their Supremes-style delivery accompanied by lush orchestration proved a winner, and now as White continued his chart onslaught with his own patented, deeply sensual soul style, "Love's Theme" was the perfect complement. It featured a 40-piece orchestra conducted by…of course, big bad Barry himself.
The track was part of Love Unlimited's Under The Influence Of… album, which itself went to No.3 in the US and was certified gold. On that LP, the instrumental was really a "warm-up" to the female trio's "I'm Under The Influence Of Love," but radio DJs, sensing a hit, went for "Love's Theme" in its own right, prompting its release as a single.
How right they were: it topped the pop chart, replacing Barbra Streisand's "The Way We Were" at No.1. A week later, the orchestra's own album Rhapsody In White, also featuring the hit, entered the charts, making No.2 R&B.
Listen to the best of Barry White on Apple Music and Spotify.
Soon, Barry White would resume his own chart campaign, with another major hit in "Can't Get Enough Of Your Love, Babe" and then, before the end of the year, a UK No.1 with "You're The First, The Last, My Everything." And "unlimited" was the word in every sense: 1974 was also the year that Barry married Love Unlimited member Glodean James.
Buy or stream "Love's Theme" on The Best Of Love Unlimited Orchestra.