'Heaven Upside Down': How Marilyn Manson Brought The Fire Yet Again
Encouraged by his producer to "f__k some s__t up!", Marilyn Manson's 'Heaven Upside Down' album recaptured the fire that had once burned within.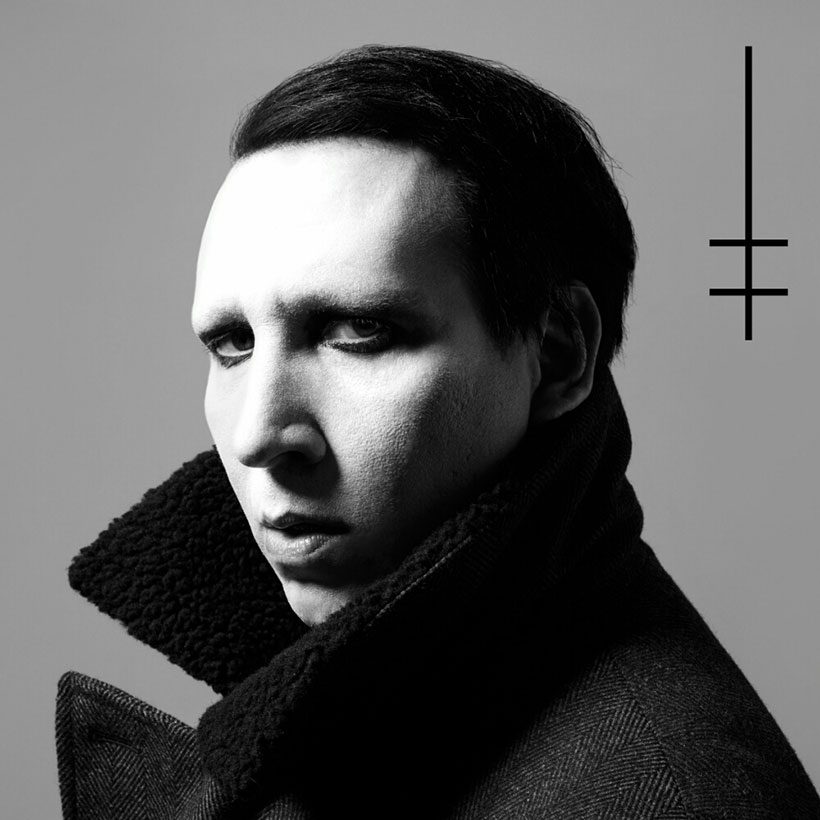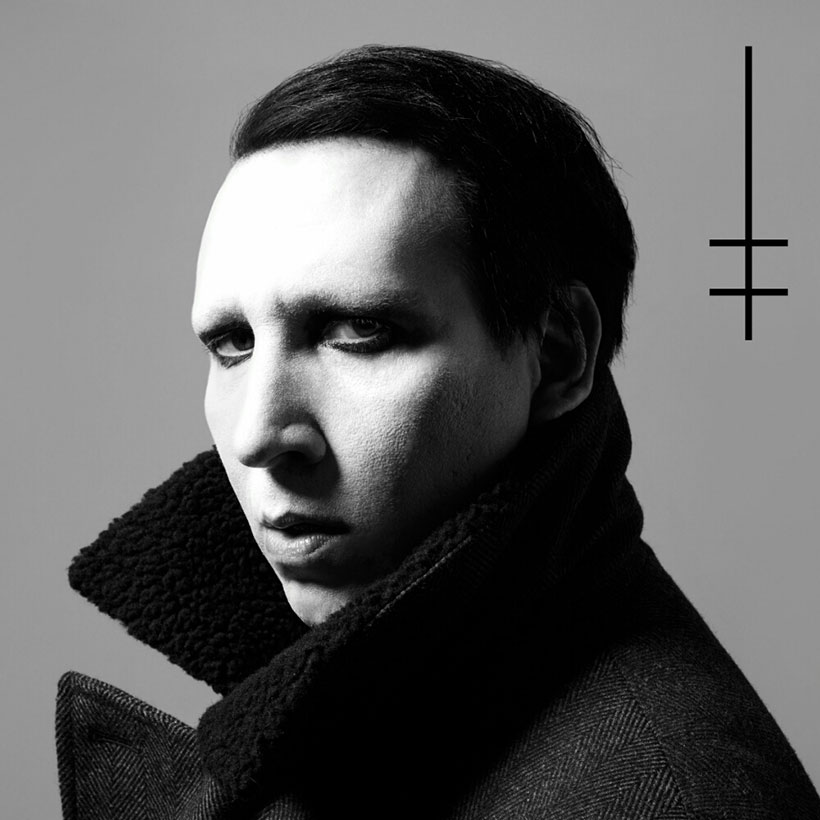 Life in Marilyn Manson is never easy, and Heaven Upside Down nearly earned the cruel irony of being a posthumous album. Days before its 6 October 2017 release, an incident with a faulty prop onstage in New York knocked Manson out and severely broke his leg. It happened just a day after he jumped off the stage in Pittsburgh, damaging his ankle. Now think about the connotations of the title, Heaven Upside Down, as well as the presence of an inverted cross on the sleeve: religious inversion, good versus evil, the Devil versus God. Was there a sinister force at work on the eve of Marilyn Manson's tenth album?
Listen to Heaven Upside Down right now.
Filthy (in a good way)
Whether or not you believe in black magic, Heaven Upside Down almost marked the union of Marilyn Manson's dream songwriting team. For 2015's The Pale Emperor, Manson enlisted the talents of Tyler Bates – the producer behind the musical mastery of the Guardians Of The Galaxy franchise – who, as that album's sole musical contributor, produced what is widely considered Manson's best work since the Antichrist Superstar/Mechanical Animals/Holy Wood trilogy. Realising he was onto a good thing, Manson retained Bates for Heaven Upside Down, this time extending an invitation for on-again/off-again bassist Twiggy Ramirez to return to the fold. But, though Ramirez would rejoin briefly for touring duties, he didn't participate in the writing or recording sessions, saying he couldn't improve on the work that had already been done.
Perhaps Manson took The Pale Emperor's acclaim to his shrivelled black heart, for the same references that permeated the band's classic "Triptych" trilogy are writ large across Heaven Upside Down. From the outset, the garage-punk snarl of 'Revelation #12' harks back to the spit and bile of Portrait Of An American Family. Though the brazen lyrics of 'Tattooed In Reverse' may lack finesse ("So f__k your Bible and your Babel", "I'm unstable, I'm not a show horse/I can't be bridled, of course") they're nevertheless underpinned by a sultry groove as filthy (in a good way) as anything on Mechanical Animals. The cinematic industrialism of 'SAY10', meanwhile, wouldn't sound out of place on the score of a David Fincher movie, while the sultry grind of 'KILL4ME' is every bit as romantic as Mickey and Mallory Knox in Natural Born Killers.
Marilyn Manson - KILL4ME (Music Video)
"We gotta f__k some s__t up!"
The romping and politically-charged 'JE$U$ CRI$I$' channels the spirit of The God Of F__k, recapturing the fire that burned in the Manson who dared the mainstream to censor him 20 years earlier. He may have been on the edge of 50, but age had done nothing to extinguish the sardonic defiance that delinquents of the late 90s identified with. Equally, however, Manson's strength lies in moody, synth-driven gothic power ballads, as demonstrated in 'Blood Honey', while 'Heaven Upside Down' represents the dark side of pop and 'Threats Of Romance' channels Manson's love of glam rock, albeit wrung through his alt.rock mangle.
That Heaven Upside Down's lead single was the belligerent 'WE KNOW WHERE YOU F__KING LIVE' underlines Marilyn Manson's objective for the album. As Tyler Bates stated, "When Manson and I began to speak again about making a new album, I told him, 'If we're doing this again, we're gonna make a completely different record [to The Pale Emperor]. You gotta bring the fire! We gotta f__k some s__t up!' He was, of course, all in for it." The album continued Manson's creative resurgence and debuted on the Billboard 200 at No.8.
Heaven Upside Down can be bought here.
Listen to the best of Marilyn Manson on Apple Music and Spotify.
Format:
UK English