'Mechanical Animals': How Marilyn Manson Unleashed A New Beast
Marilyn Manson's 'Mechanical Animals' album established him as an artist willing to risk his reputation in order to follow his creative urges.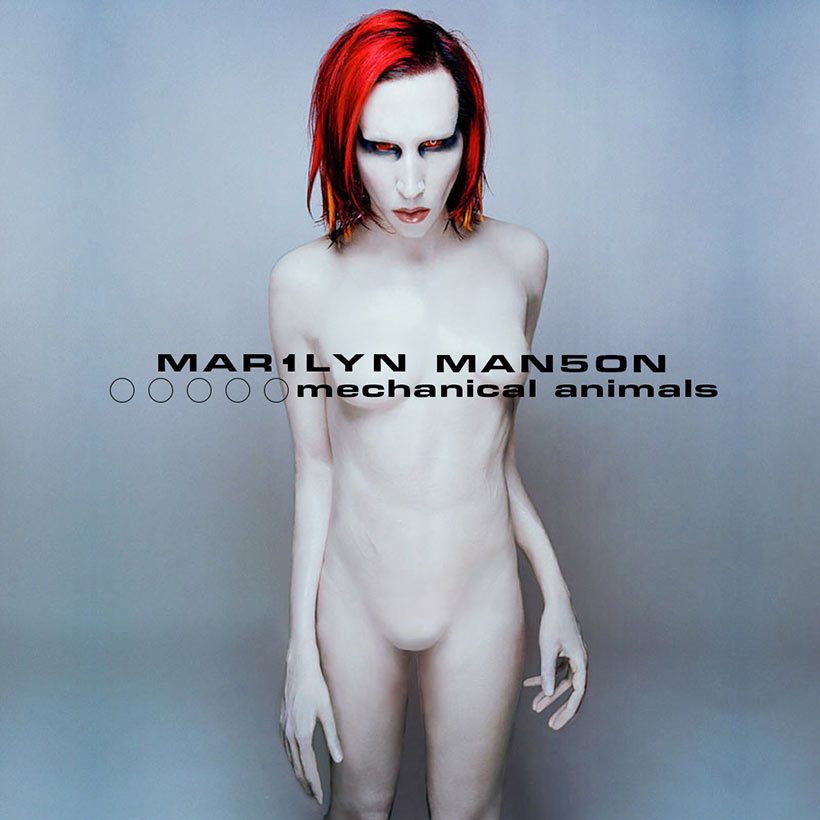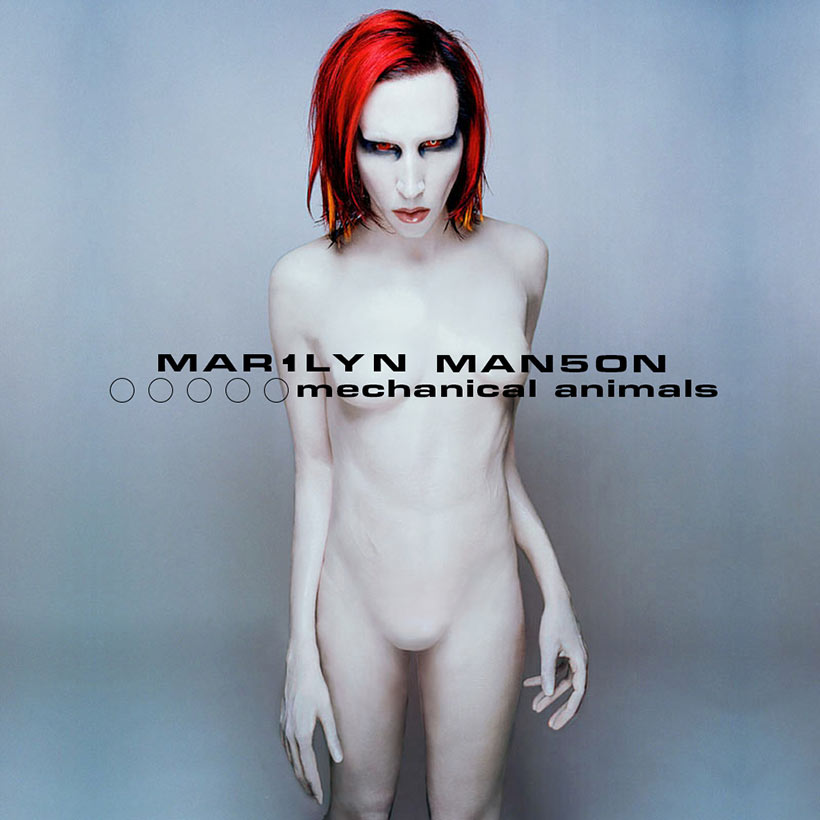 Prior to the release of the Mechanical Animals album, on 15 September 1998, Marilyn Manson was the self-styled "God Of F__k": a brash, gothic horror-show icon born in post-industrial alternative rock. If the pounding aggression of 1996's Antichrist Superstar was the soundtrack for aggrieved white suburban kids across America, Mechanical Animals was Manson's love letter to them.
Listen to Mechanical Animals right now.
A new direction
The success of Antichrist Superstar provoked a cultural movement. Teenagers across the US appropriated Manson's style as their own, claiming it as an expression of their true self. The album brimmed with hate-fuelled bombast that dared the mainstream to censor him. It elevated Manson to the brink of megastardom and afforded him a glitzy Hollywood lifestyle – albeit a semi-depraved one – in which he dated actresses and models, in surroundings far removed from the Florida swamps he emerged from in the late 80s.
But by the time Mechanical Animals rolled around, Manson was bored with it all; he needed a change of direction. Longtime collaborator Trent Reznor was out, which many believed would be a shot in the foot since he was perceived as an integral part of the Manson sound. Early news of collaborations with The Dust Brothers sent die-hard fans into a tailspin. But it was Smashing Pumpkins frontman, and Manson's musical confidante, Billy Corgan, who urged him to fully pursue his new direction. The result was an unexpected shot in the arm.
"It kind of represents the numbness that I had"
Manson drew influence from rock icons Queen and David Bowie to create an alternative rock opera concept album whose themes centred on the trappings of fame. Two characters were born: Omega, a gender-neutral, glam-rock-loving alien messiah who fell to Earth and was captured and selected to front the manufactured band The Mechanical Animals. Omega became a product of a sanitised music-industry spectacle who turned to drugs to cope with the monotony of their life. The other character was Alpha, a self-referential creation who bridged the gap between Omega and Manson's Antichrist Superstar persona.
Marilyn Manson - I Don't Like The Drugs (But The Drugs Like Me) (Official Music Video)
Mechanical Animals' 14 tracks are split between narrations from the concept's two central characters, with Omega providing a more hedonistic point of view. From the opening refrains of 'Great Big White World', Manson relies on a more synthesised sound, drawing heavily from the 70s glam rock of the likes of Bowie and Marc Bolan, and a sophisticated shimmer supplied by producer Michael Beinhorn (Soundgarden, Hole). But it's swathed in a sleazy atmosphere that draws on Antichrist Superstar's darkness, rendering Mechanical Animals another side of the same coin, rather than the polar opposite.
If the album feels autobiographical, it kind of is. As Manson explained to Q magazine, "It kind of represents to me the numbness that I had. The numbness is manifested in drugs… in all the people who want to suck the life out of you when you become a rock star." It's a feeling that's writ large in the lyrics of 'The Dope Show' ("There's lots of pretty, pretty ones that want to get you high"), along with Manson's detachment from his own notoriety and boredom with rock music ('Rock Is Dead''s observation that "Rock is deader than dead/Shock is all in your head/Your sex and your dope is all that were fed/So f__k all your protests and put them to bed").
Marilyn Manson - The Dope Show (Official Music Video)
"I've adapted to my surroundings"
It's a flamboyant take on the alt.rock of the era, wrapped up in the glam of Manson's new lifestyle. And there was a new sleek image to match – shocking red hair and space-age glam best described in his own clever wordplay as "pheno Barbie doll". But, as Manson told Q, "In a lot of ways it is more mainstream, but I'm more mainstream. I don't think I've sold myself out – I've adapted to my surroundings."
Mechanical Animals was the first Marilyn Manson album to debut at No.1 on the Billboard 200. It established Manson as a musical tour de force; a serious artist prepared to lay his reputation on the line for the sake of his own creative indulgence, while raising a middle finger – with a slick of shimmering nail lacquer, of course – to the detractors oblivious to his sardonic self-deprecation.
Mechanical Animals can be bought here.
Listen to the best of Marilyn Manson on Apple Music and Spotify.
Format:
UK English