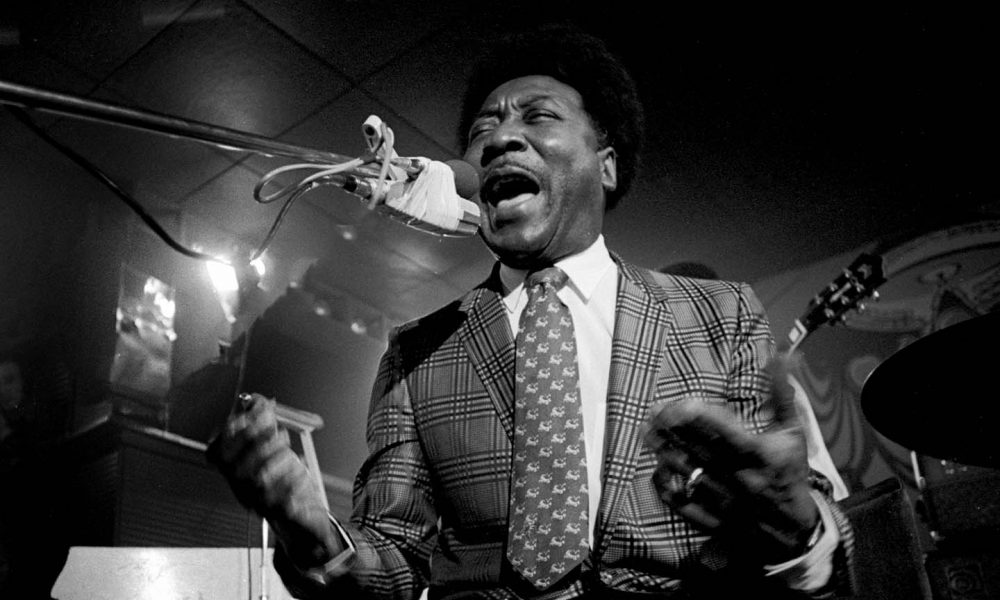 Blues fans, here's a rare and improbable performance by Muddy Waters that you might not have heard before. It also gives rise to a good trivia question: what's the connection between the great blues giant and Oscar-winning, much-admired singer-songwriter Randy Newman?
With thanks to guitarworld.com and Tormented Artist Ink Studios, below you'll find an audio clip of Muddy, as recorded taking part in a radio commercial campaign for soft drink brand Dr. Pepper, circa 1974. This was part of a series of jingles and more extended material that was composed by Newman for the brand's radio ads of that time, and shows Waters taking his customary artistic licence in this unlikely combination.
Muddy Waters Randy Newman "Dr. Pepper" Radio Ad Cleaned Demo
The recording was commented on last week by Bob Margolin, who played bass in Muddy's band in the 1970s and was with the great man, alongside Pinetop Perkins and a guest harmonica spot by Paul Butterfield, at his guest appearance on The Band's celebrated Last Waltz concert of 1976.
"Because it wasn't a straight blues, I led the band through the unconventional changes," said Margolin on Facebook, as the audio became newly discussed online. "I think the music was written by Randy Newman. So, this is what you call 'pop' music?"
In an earlier quote about the Dr. Pepper session, Margolin remembered: "I do remember it was recorded at Chess Studios in Chicago and I played a bass line/ rhythm guitar part that you can hear clearly on the right side that led the band through very strange non-standard blues changes.
"Trying to get Muddy to sing the right words over it was not easy. We did get it though, and I think Muddy's belligerent voice singing those words is very…weird and funny."
Explore our dedicated Muddy Waters Artist Page
Format:
UK English