'In Search Of Space': Hawkwind Take Off With A Stratospheric Classic
A bold step forward for Hawkwind, their second album, 'In Search Of Space,' laid the groundwork for the landmark 'Silver Machine.'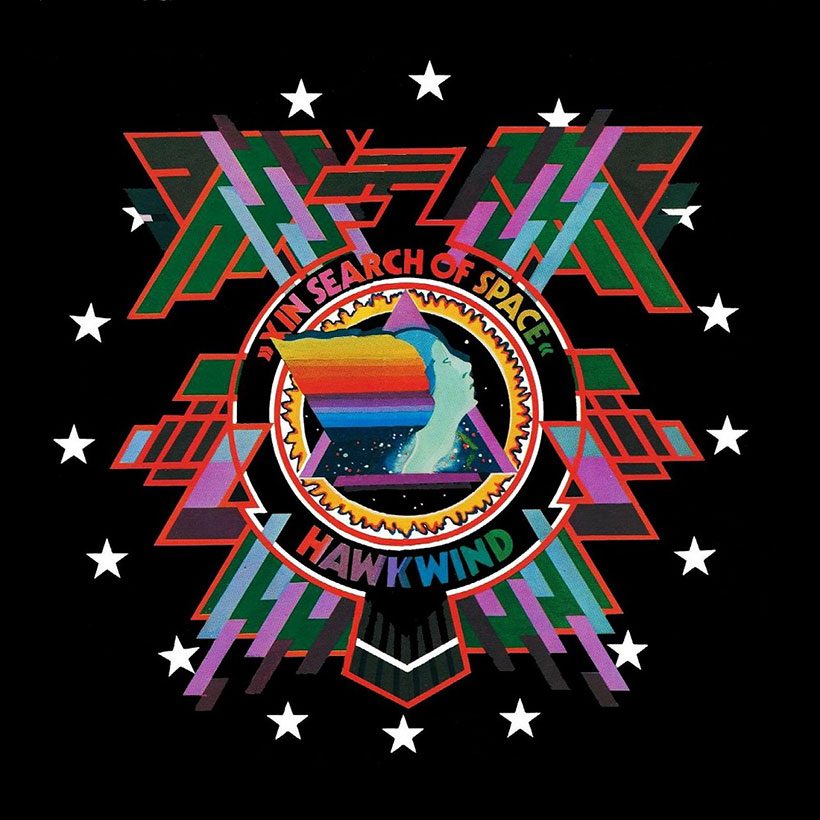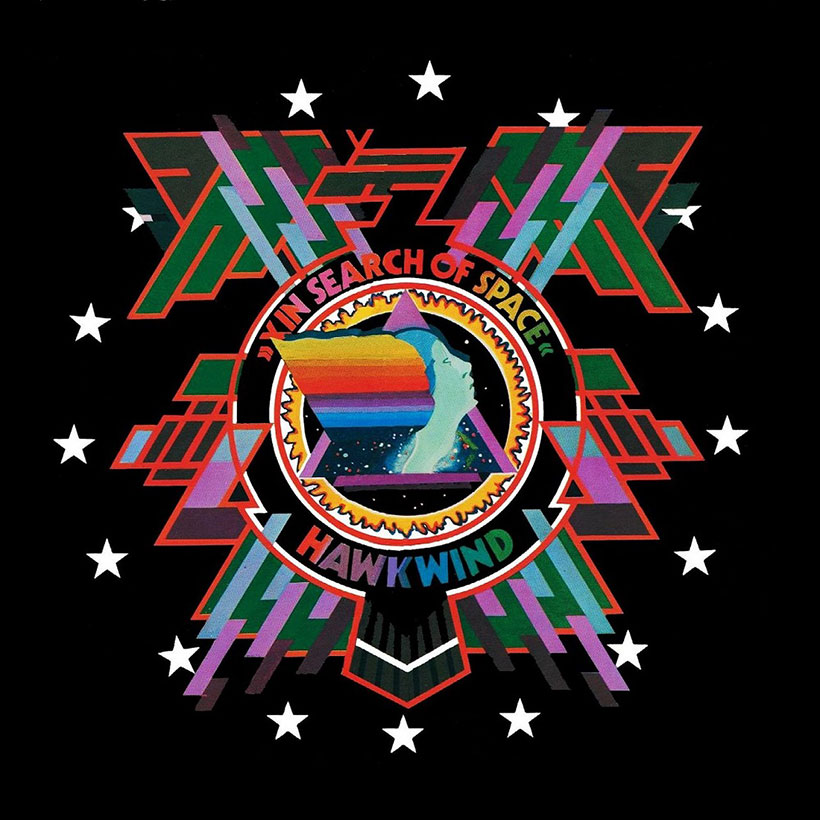 It's hard to imagine the world of rock'n'roll without Hawkwind's ornery presence. The pioneering London space-rockers have now endured for five decades, and have a string of classic albums under their belt, among them In Search Of Space and Warrior On The Edge Of Time. While guitarist/vocalist Dave Brock has remained the only constant, legendary figures such as Ginger Baker, sci-fi/fantasy writer Michael Moorcock and Motörhead founder Lemmy have all passed through its ranks.
Even now, the band's detractors still dismiss them as merely a "hippie" aberration, but while this seemingly invincible outfit will forever be associated with the UK's free-festival circuit, in reality their music has embraced everything from prog-rock to psychedelia and heavy metal. Later LPs, such as 1992's Electric Teepee, even flirted with genres as disparate as ambient and techno.
To date, Hawkwind has recorded almost 30 studio LPs for both major labels (Charisma, Bronze, Active/RCA) and independent imprints (Flicknife, EBS). Yet while the band remains a going concern, most long-term supporters would argue that their career-defining discs emerged from their fruitful tenure with their initial sponsors, Liberty/United Artists, between 1970 and '75.
Released in August 1970 and co-produced by former Pretty Things guitarist Dick Taylor, Hawkwind's eponymous debut was book-ended by two folk-flavored tracks, "Hurry On Sundown" and "Hall Of Mirrors," but it was dominated by a lengthy free-form, psych-prog jam which was edited down, in Can-like fashion, into shorter individual selections.
Hurry on Sundown (1996 Remaster)
Hawkwind was a volatile outfit at the best of times and their initial line-up disintegrated soon after their debut. The original nucleus of Brock, sax/flute maestro Nik Turner, drummer Terry Ollis and synth player Dik Mik remained, but guitarist Hugh Lloyd Langton quit; ex-Amon Düül II bassist Dave Anderson replaced Thomas Crimble, and the band's soundman, Del Dettmar, stepped in as an additional synth/electronics manipulator.
This line-up recorded the band's celebrated sophomore release, In Search Of Space. First issued in October '71 and compiled from sessions overseen by former Jimi Hendrix/Small Faces engineer George Chkiantz at London's Olympic Studios, the album was a bold step forward from Hawkwind's debut. Arguably, its centerpiece was the 15-minute "You Shouldn't Do That," wherein the band locked into a super-hypnotic motorik groove, but Brock and Co. also excelled on the intergalactic blues-rock of "You Know You're Only Dreaming' and laced the succinct, acid-addled "Master Of The Universe' with Nuggets-esque proto-punk energy.
Designed by future Stiff Records/Elvis Costello artist Barney Bubbles, In Search Of Space came housed in a spectacular interlocking die-cut sleeve which unfolded into the shape of a hawk, and came accompanied by a 24-page book, the sci-fi-flavored The Hawkwind Log, conceived by the band's long-term associate, poet Robert Calvert. Successfully feeding the era's discerning heads, the LP climbed to No.18 in the UK, won Hawkwind a gold disc, and laid the groundwork for their UK Top 10 hit, June '72's "Silver Machine," which featured a commanding vocal from new recruit Lemmy.