reDiscover Billie Holiday's 'Lady Sings The Blues'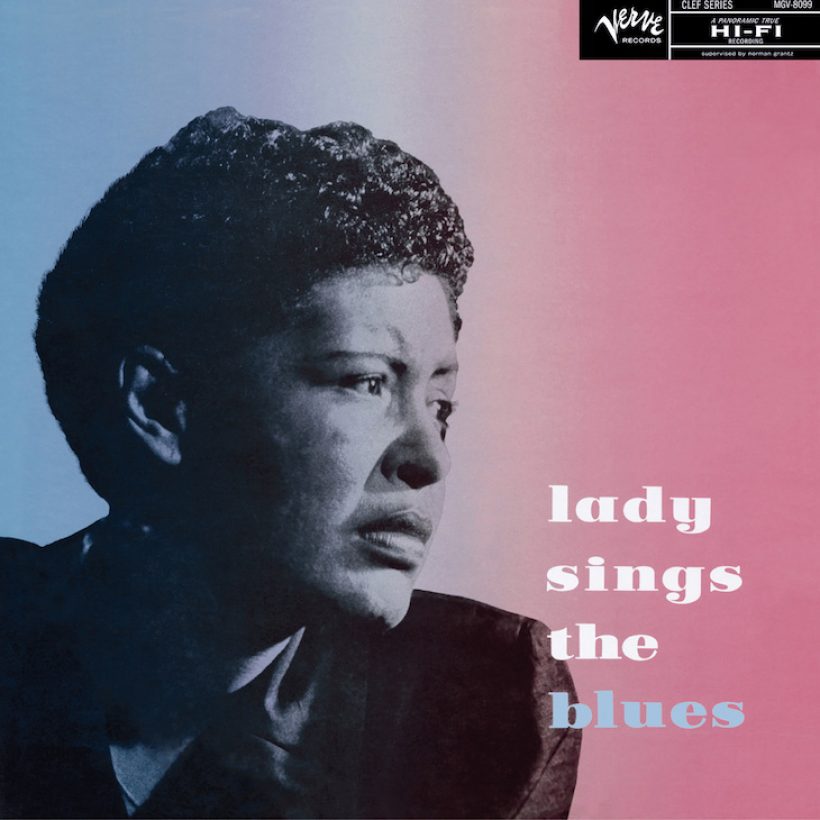 As DownBeat writer Nat Hentoff said of Billie Holiday, "The experience of listening to her is unanalyzable – either you feel it or you don't." And this Lady Sings The Blues is living proof of that notion. Recorded over two separate sessions in Los Angeles in September 1954 and over two days in June 1956 in New York City this is an album that as close to a musical autobiography as you can get.
The Los Angeles sessions offer a fresher sounding Billie, but that in no way diminishes the quality of the songs recorded in New York City. When it was originally released on Clef records Downbeat magazine give it a glowing review and 5 stars. In their review of the 78 rpm release of 'Love Me Or Leave Me' coupled with 'I Thought About You', Downbeat said, "What counts is the penetratingly personal presence of Lady Day." That just about says it all.
The Los Angeles sessions at Capitol Studios feature Harry Edison (trumpet) Willie Smith (alto saxophone) Bobby Tucker (piano) Barney Kessel (guitar) Red Callender (bass) and Chico Hamilton (drums) and they create a musical bed that Billie seems to drape herself across. For the later New York sessions at Fine Sound Studios there is a complete change of musicians that features the brilliant Wynton Kelly on piano along with Charlie Shavers (trumpet) Tony Scott (clarinet, arranger) Paul Quinichette (tenor saxophone) Kenny Burrell (guitar) Aaron Bell (bass) and Lenny McBrowne (drums).
"Lady Sings The Blues is Billie Holiday's autobiography (…) she tries to get the reader on her side of the mirror, so don't expect a three-dimensional view of the subject. The book was written with William Dufty, assistant to the editor of the New York Post (…) Seldom in the book does she talk about her singing." – DownBeat's review of the book
When Lady Sings The Blues came out there was a concert at New York City's Carnegie Hall in 10 November 1956 featuring much of this material along with readings from her autobiography, that had the same name as the album. It was a sell out and despite the limitations with Billie's voice she delivered a superb performance – in less than three years she would be dead.
The original liner notes to the album.
"LADY Sings The Blues," which is of course the title of this album, happens also to be the title of an important book in the jazz field – Billie Holiday's autobiography in which Lady Day does sing the blues, sings them honestly and without self-pity. It would have to be that way in print since there's little appreciable difference between Lady Day in print and Lady Day on record. What is there is there – and nothing is held back "If you find a tune and it's got something to do with you, you don't have to evolve anything," Miss Holiday has written. "You just feel it and when you sing it, other people can feel something too." Well, that just about sums it up. With the selections in this album, as in the others that have preceded it, Miss Holiday sings it – and it is there for anyone to feel. There are the somewhat pleasant tunes, "Too Marvelous For Words," which Johnny Mercer and Richard Whiting wrote back in 1937, and the Jimmy Van Heusen-Mercer song, "I Thought About You." But mostly, with Billie, it is the blues in this album – the title song, to begin with, her own immensely touching "God Bless the Child," and the heart-wrenching "Strange Fruit." The same sentiment is expressed along more commercial lines with "Love Me or Leave Me" and "Willow Weep for Me" and, with a sharp strain of irony in "Trav'lin' Light" and "Good Morning Heartache" (whose title is in itself an ironic juxtaposition of sentiments).
Billie Holiday, as everyone knows by now, has led a torn and tattered life – all of this is revealed candidly in her autobiography. But the fact is, the printed word can explore only so many subtleties of human experience. For the rest – well, when Lady sings the blues on record, singing with everything that is in her, the subtleties are there. They are all there.
Lady Sings The Blues is part of the Classic Lady Day 5-LP vinyl box set, along with Songs By Billie Holiday, A Recital By Billie Holiday, Velvet Moods – Songs By Billie Holiday and All Or Nothing At All available to purchase here. 
Format:
UK English