reDiscover Sensational Alex Harvey Band's 'Next'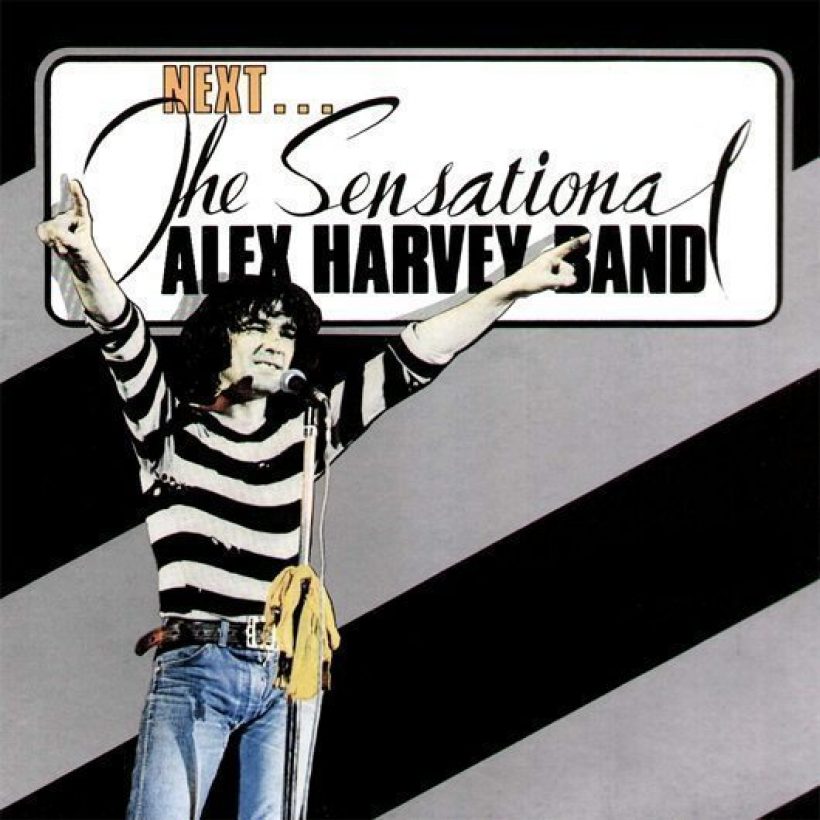 At the dawn of the 70s, it looked as though Alex Harvey's career might never escape the cobwebbed corners of cultdom. The larger-than-life Glaswegian had been active in showbiz since the skiffle craze swept Britain in the mid-50s, but he'd never quite hit the big time.
This paucity of success certainly wasn't due to a lack of commitment. Fronting his Stax-esque Soul Band, Harvey had first wowed British ballrooms and the same German club circuit that built The Beatles' reputation during the early 60s, while later that same decade he'd starred in Gerome Ragni and James Rado's stage musical Hair when it landed in London during 1968.
Released by the Fontana imprint, 1969's underrated solo LP Roman Wall Blues followed, and a further solo set, The Joker Is Wild, was issued to little fanfare in 1972, though its contents primarily collected demos Harvey had originally recorded for Spanish singer Tony Caldeira to work upon.
The tide finally turned for Harvey early in '72 when his manager, Bill Fehilly, tipped him off about a talented but struggling Glaswegian band named Tear Gas. Impressed, Harvey took the young quartet under his wing, rechristened his new charges Sensational Alex Harvey Band and promptly took over as vocalist. Within 12 months, SAHB had developed into one of the hottest tickets on the UK circuit. Their highly visual live act took in aspects of vaudeville and mime, while the stage antics of the charismatic, wise-cracking Harvey and guitarist Alistair 'Zal' Cleminson (who sported a green rubber cat suit and white, Marcel Marceau-esque make-up) delighted the band's nascent following.
Featuring staples such as the adaptable Leiber & Stoller-penned title track, 'The Hammer Song' (later covered by Nick Cave & The Bad Seeds on 1986's Kicking Against The Pricks) and the decidedly unseasonal Yuletide 45 'There's No Lights On The Christmas Tree Mother, They're Burning Big Louie Tonight', SAHB's initial long player, Framed, made for a fascinating, if perhaps wilfully eclectic debut.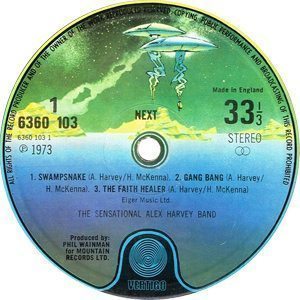 The band's sophomore release, however, captured much of the ferocity of their live set. Helmed by Phil Wainman (rather incongruously also the producer of teen idols The Bay City Rollers) and released late in 1973, Next included several enduring examples of SAHB's earthy, hard-rock signature sound, such as the sexually charged 'Swampsnake' and the swaggering, lascivious 'Gang Bang', but it wasn't averse to taking a few daring diversions off-piste either.
To this end, both the eerie, hypnotic live favourite 'The Faith Healer' and the epic, seven-minute suite 'The Last Of The Teenage Idols Parts 1-2-3' (which recounted the true story of Harvey winning a teenage talent show) demonstrated just how fearless SAHB had become after 18 months of solid gigging. The LP's show-stopper, though, was surely the album's immortal titular song: Harvey's bawdy, tango-style reworking of Jacques Brel's controversially risqué 'Au Suivant', which Scott Walker had previously recast in his own inimitable image on 1968's Scott 2.
The sumptuous, career-spanning 14CD Alex Harvey box set The Last Of The Teenage Idols is out now. Order uDiscover's limited-edition exclusive T-shirt bundle here:
Format:
UK English