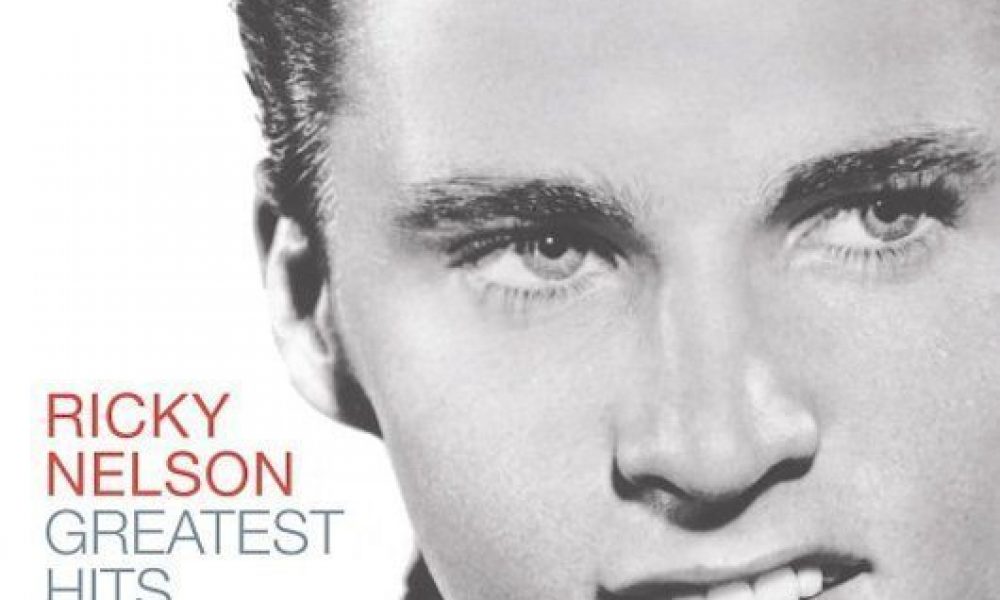 When you hear the name of the great Ricky Nelson, you tend to think of his chart achievements of the 1950s and early 1960s, especially when the "y" is still at the end of his first name. You're less likely to think of the 2000s, since he sadly passed away on New Year's Eve, 1985.
But nine years ago today, on January 21, 2006, the former heartthrob was, briefly, making the running on the American chart again. Capitol's 'Greatest Hits' collection, released at that time to mark the 20th anniversary of Nelson's passing, was named by Billboard as the Pace Setter on the album rankings, as it climbed to No. 56.
In its first week, the album had sold a very respectable 17,000 copies across the US, as fans seized the chance to buy a new, career-long retrospective by one of the original teen pin-ups of the early rock 'n' roll era. The LP contained all the hits you'd expect, from 'Travelin' Man' to 'Hello Mary Lou.' 'Poor Little Fool' to 'Stood Up' and 'It's Late' to 'Never Be Anyone Else But You.' It also included 'Garden Party,' Nelson's big comeback hit of 1972, by which time he'd long been calling himself Rick.
The album never went higher than that No. 56 position, but it spent an impressive 18 weeks on the bestsellers. It is, to date, the most recent of the 18 US chart albums in a memorable career.
Listen to 'Greatest Hits' on Spotify
Download the album from Google Play or iTunes, or buy it on Amazon
Explore our dedicated Rick Nelson Artist Page
Format:
UK English