Sparks To Don Kimonos In London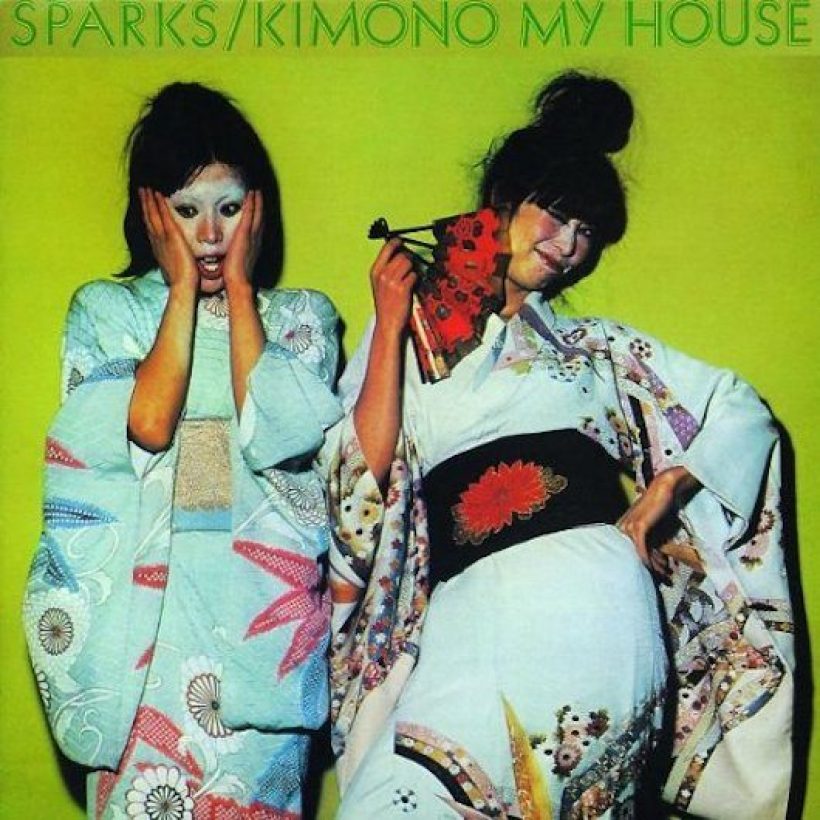 Sparks are to perform their 1974 breakthrough Island album 'Kimono My House' with a 35-piece orchestra in London in December.
The duo of Ron and Russell Mael will perform the entire record at London's Barbican with the 35-piece Heritage Orchestra on December 19. The songs will feature new orchestral arrangements by Nathan Kelly, and Sparks will also sing other favourites from their long career. The Heritage Orchestra are known for their unorthodox approach to music and for working with many new and experimental artists.
'Kimono My House,' Sparks' third album, was their first to chart on both sides of the Atlantic, but while it peaked at No. 101 in the US, it struck a real chord in Britain, where the brothers were living at the time. Produced by Muff Winwood, it reached No. 4 in the UK and contained the major hit singles 'This Town Ain't Big Enough For Both Of Us' and 'Amateur Hour.'
"Come celebrate with us the 40th anniversary of our album 'Kimono My House,' say Ron and Russell. "To make the evening excruciatingly special, we will perform it in its entirety with the 35-piece Heritage Orchestra. And since we'll be in full-on celebratory mode and in no rush to go home, we'll also perform a selection of songs from our other 22 albums with blaring symphonic accompaniment. You waited 40 years; the wait is over!"
To get you in the mood, here's the album in its original glory.
Format:
UK English