Steppenwolf & Their 'Mama' Hit The Hot 100
Count Basie, Louis Armstrong, Jack McDuff and many others recorded 'Hey Lawdy Mama' before Steppenwolf rocked it up.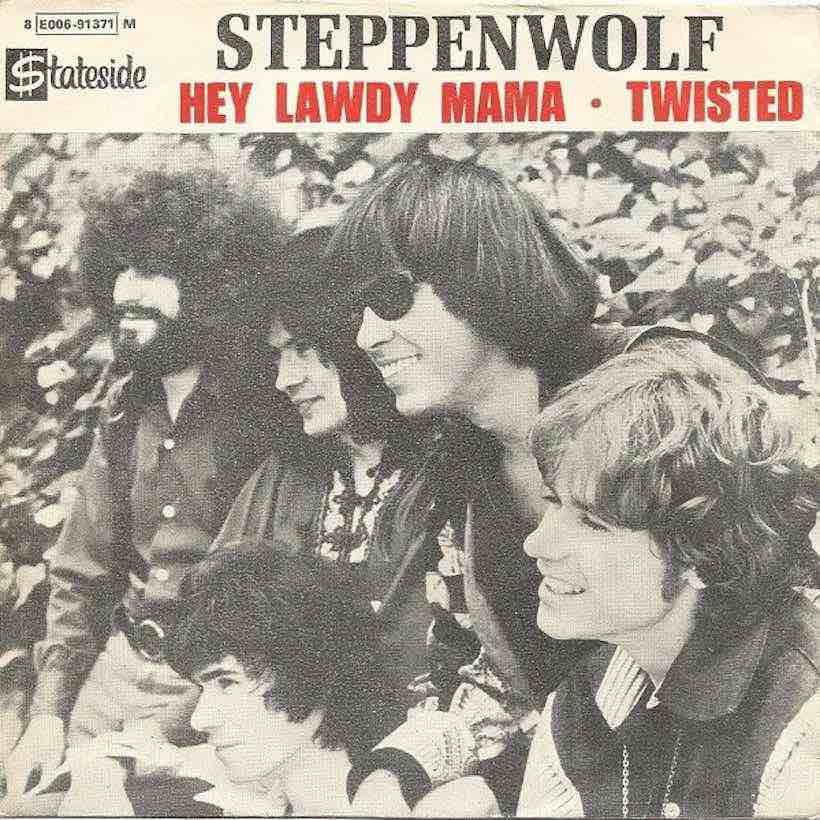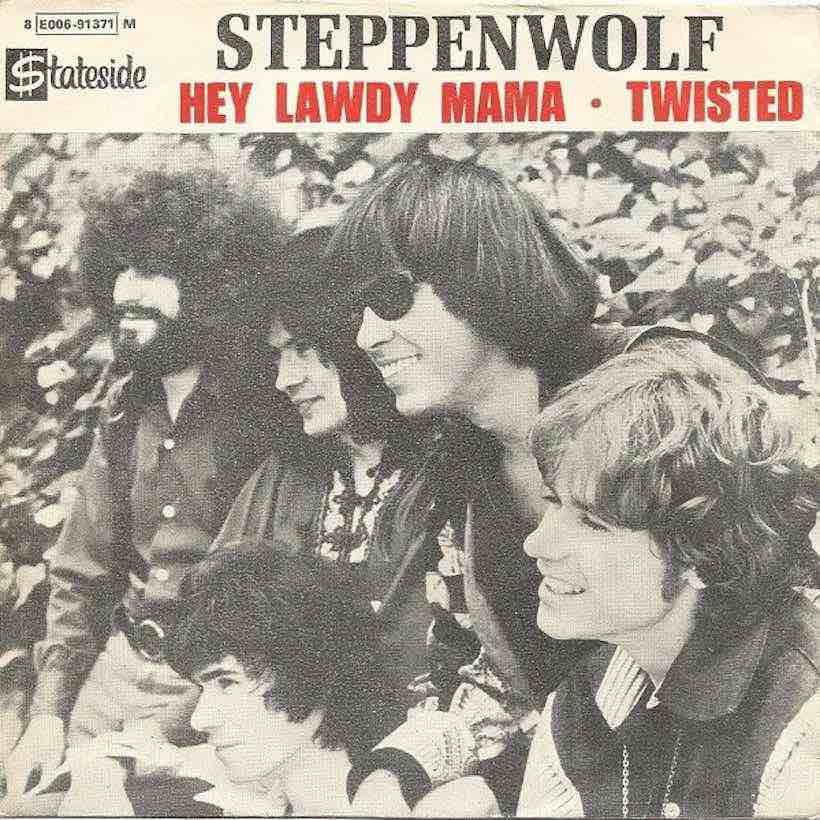 The 1930s jazz tune 'Hey Lawdy Mama' had versions by Count Basie, Louis Armstrong, Jack McDuff and many others. But then along came Steppenwolf with their own original of the same title, which gave the hard-rocking Californians another Hot 100 entry.
The song had a lyric with probably more than a touch of reality about it, with a story about a one night stand and life on the road: "Baby, don't you know, we're leaving early in the mornin'/So long, I don't know, we might be back next year." It was written by the band trio of frontman John Kay, drummer Jerry Edmonton and guitarist Larry Byrom.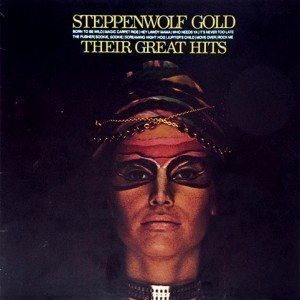 The track was unusual among Steppenwolf singles in that it didn't feature on any of their original studio albums, but rather was a new inclusion in Gold: Their Great Hits, released by ABC/Dunhill in 1971. That first retrospective included 'Born To Be Wild,' 'Magic Carpet Ride,' 'Rock Me' and the other anthems that had made the band one of the biggest rock attractions of the late 1960s.
The Gold album had entered the Billboard rankings in March that year, and reached a peak of No. 24, turning gold the following April. On 11 April 1970, 'Hey Lawdy Mama' debuted on the Hot 100 at No. 77, rising to its No. 35 peak in mid-May. A second single from the compilation, 'Screamin' Night Hog,' was then released, peaking at No. 62.
Steppenwolf didn't know it, but 'Mama' would be their penultimate US top 40 hit, and they would have to wait more than four years more for the final one, 'Straight Shootin' Woman.' A rock generation later, the song was covered in 1985 by punk band the Minutemen, and the Steppenwolf original would be included on another compilation of their work.
'Hey Lawdy Mama' is on Born To Be Wild, The Best Of Steppenwolf, which can be bought here.