'Music Of My Mind': Stevie Wonder's Thoughts Turn To Musical Greatness
The album stands tall among Stevie's most important work, showcasing his profound songwriting and his new best friend, the synthesizer.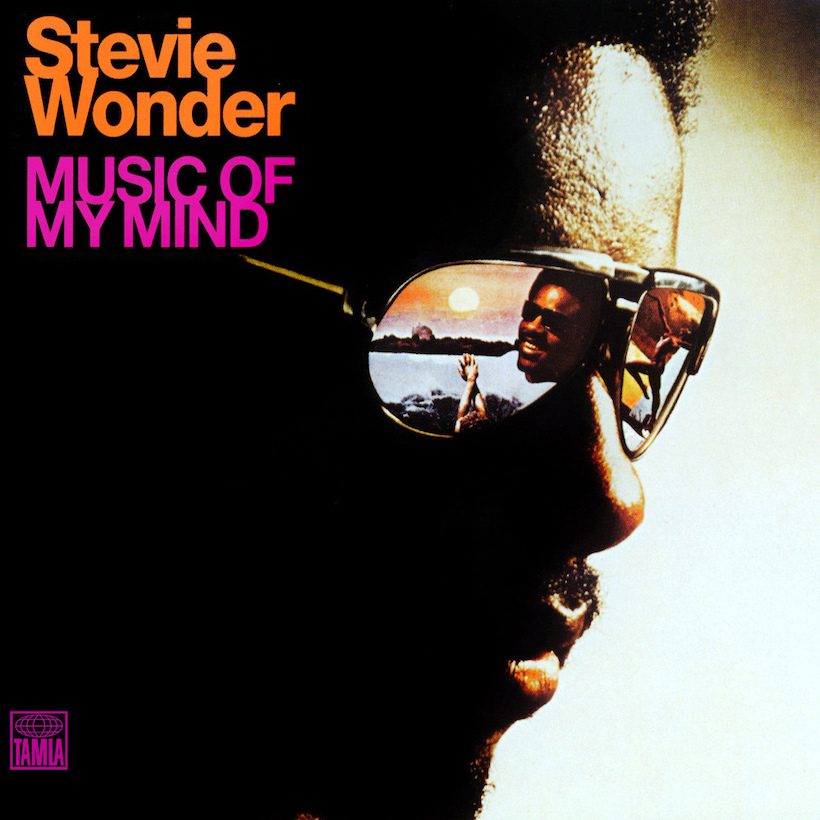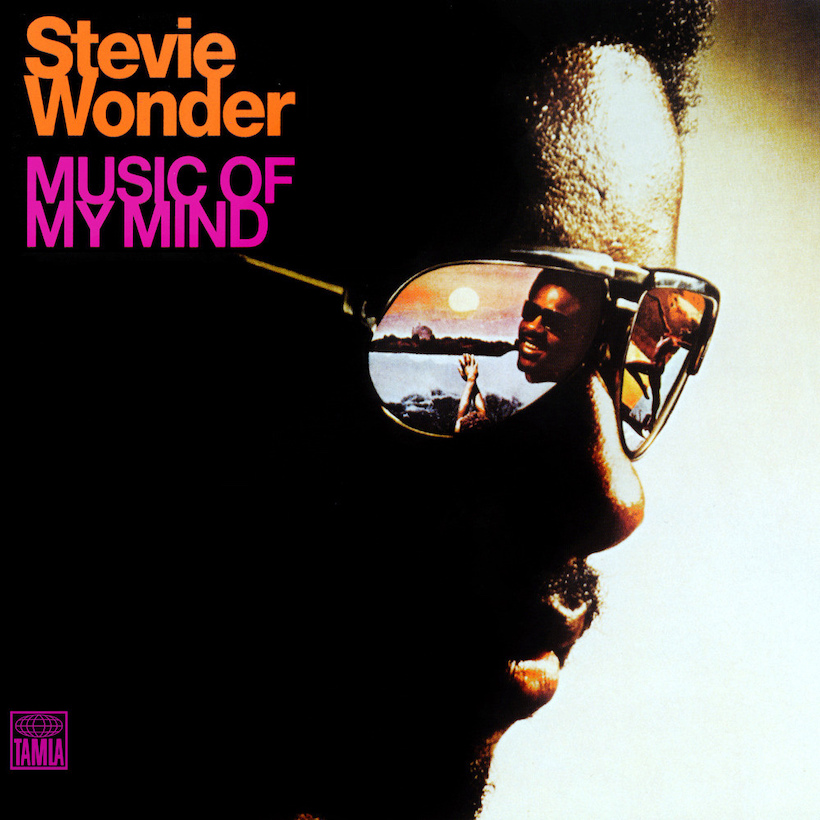 It was on 1971's Where I'm Coming From that Stevie Wonder came of age, in more ways than one. That was the LP, released soon after his 21st birthday, on which he exercised his new legal right to make music as he wanted, not to the predetermined specifications of Berry Gordy and Motown. But it was the following year's Music of My Mind that played host to an even greater adventure in self-discovery.
The album, released on March 3, 1972, marked the beginning of Wonder's creative relationship with co-producers Robert Margouleff and Malcolm Cecil, of the electronic duo Tonto's Expanding Headband. The pair would later help to shape several of his more celebrated works of genius during the 1970s. Music of My Mind was no commercial sensation, but it stands tall among Stevie's most important work, both in terms of his ever more profound songwriting sensibility, and in its use of his new best friend in the studio, the synthesizer.
By this time, technology was beginning to keep pace with Wonder's insatiable appetite for invention. As he told Roger St. Pierre in the New Musical Express in the January, a few weeks before the release of the new set: "I first heard a Moog in 1971 and became very interested in its possibilities. Now I'm working with a VS04.
"I used it on my new album which will be called Music of My Mind and that's exactly what it is because the synthesizer has allowed me to do a lot of things I've wanted to do for a long time but which were not possible till it came along. It's added a whole new dimension to music. After programming the sound you're able to write or process the melody line immediately and in as many different manners as you want."
Superwoman (Where Were You When I Needed You)
This was still the sound of a young man whose new songs could still express ineffable joie de vivre, as on the opening, gospel-tinged funk of "Love Having You Around," and the irrepressible "I Love Every Little Thing About You." But the album also housed such reflective moments as "Superwoman (Where Were You When I Needed You)," with electric guitar detail by Buzz Feiten, and "Seems So Long."
The scope of Stevie's expression was a marvel to behold. Just the imagination, for example, to place heavy echo on his voice in "Happier Than The Morning Sun," and play its chief accompaniment on a clavinet; or the vocal phasing and percussive playfulness on "Girl Blue." The record ended with "Evil," a simple and incisive piece of social commentary that, one might say, opened the door to his conscience. "Evil," he asked, exasperated, "why have you engulfed so many hearts? Why have you destroyed so many minds?"
The Cash Box trade review of the LP enthused: "Stevie has now reached the point where he must be considered a composer of the first order…a vital and expressive album from a man who used to be 'Little' and now is very big indeed."
Penny Valentine, writing in Sounds, was in no doubt about the album's significance. "This has been hailed as Stevie Wonder's final 'coming of age,'" she wrote, "but I think this album is more important and will certainly have more important repercussions than that.
"To me this album represents the 'coming of age' of black soul music. A growth that started with Curtis Mayfield, was extended by Isaac Hayes, and has now reached fruition in the hands of Stevie Wonder. It is that important a landmark in contemporary music."
Valentine likened Music of My Mind to another staging post release on Motown some ten months earlier. "To Wonder this is a personal triumph. Not only in conveying his music to the listener, not only in no longer being thought of as simply a clever little black kid who swung through a song with apparent effortlessness. It's a triumph comparable to Marvin Gaye's break with Motown tradition for What's Going On so that he could go out alone and do what had laid innate in him for so many years."
Music of My Mind made its indelible mark on Stevie's fellow musicians, too. Jeff Beck told the NME: "Stevie's really on the crest of a wave at the moment. 'Music of My Mind' is a revolutionary album – it's the sort of monster project which comes out and turns everybody's head." Later, Stevie memorably gave Jeff his tear-stained "'Cause We've Ended As Lovers," which became part of Beck's much-admired 1975 instrumental album Blow By Blow. Syreeta had, by then, recorded a vocal version for her own Motown album Stevie Wonder Presents Syreeta.
Music Of My Mind reached No.6 on Billboard's R&B chart, but only No.21 on its pop listing, and almost unthinkably now, missed the UK charts altogether, as had Where I'm Coming From. Its first single "Superwoman" managed a No.13 R&B peak in the US; its second, "Keep On Running," only No.36.
Listen to the best of Stevie Wonder on Apple Music or Spotify.
Vince Aletti's contemporary review for Rolling Stone observed that Music Of My Mind was Wonder's "first outside the Motown superstructure (i.e., without Motown arrangers, producers, musicians, studios or supervision of any kind). This is an important step, especially when it's taken with such strength and confidence as it is here.
"While it's not likely to start a trend (there are few at Motown who could afford or would want to abandon the structure that created and nurtured them), Stevie has made a move that's bound to have some far-ranging effects." In the context of his own sequence of masterpieces that would begin to arrive soon afterwards, the effect on Wonder himself was significant indeed.
Buy or stream Music of My Mind.