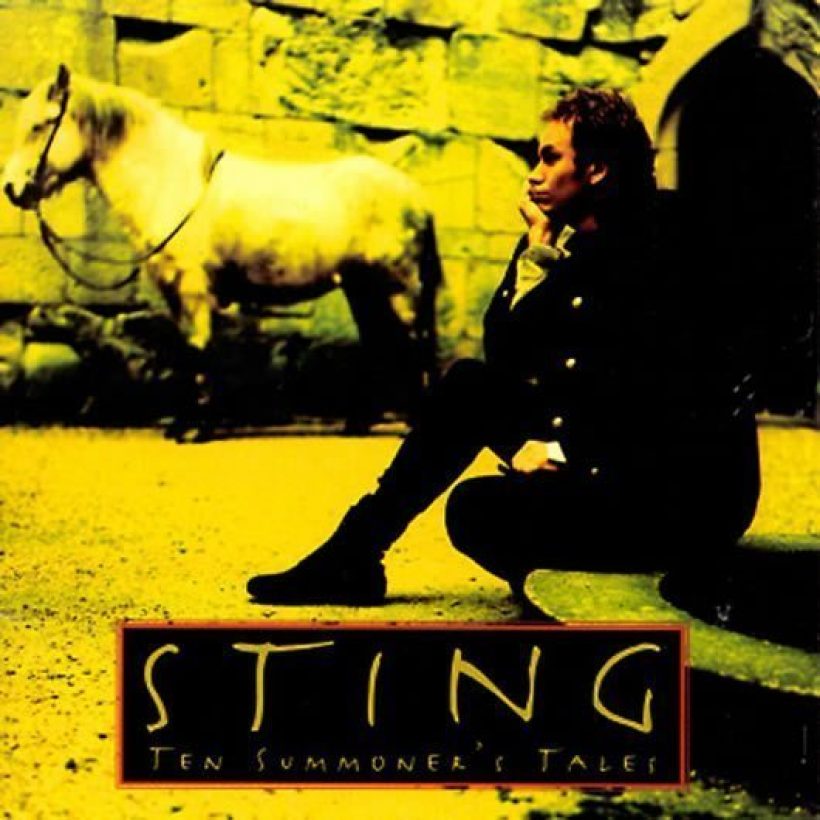 Hailed by many as the single most consistent piece of work in a career that has straddled five decades, Sting's fourth solo album 'Ten Summoner's Tales' (1993) is a near-faultless collection of eclectic compositions. Released 20 years ago, this album is arguably the moment that Sting stepped out of the shadow of his impossibly popular, former band – The Police – with a sound that was both confident and accessible. Reigning in the lounge-bar jazz that had formed the bulk of his prior solo output, Sting – aka Gordon Matthew Thomas Sumner – delivered an intelligent pop album. 'Ten Summoner's Tales' connected more firmly with fans of The Police, and it's a record that has aged remarkably well.
The album's centrepiece is undeniably 'Fields of Gold', a tender ballad that was famously covered by the late Eva Cassidy. Despite being one of Sting's best-loved songs, it only managed to reach No. 16 in the UK top.20. The album, however, secured a No.2 position in both the UK and US album charts, won three Grammys, and was nominated for the Mercury Prize.
'Ten Summoner's Tales' was greatly inspired by Sting's relocation to Wiltshire with his family, with the surrounding countryside (including some now-celebrated barely fields) prompting much of the lyrical content. The album was in fact recorded at his new Wiltshire residence, an Elizabethan country house named Lake House. This intimate interview clip features Sting explaining the importance of home to a touring musician, and how Lake House shaped what is quite possibly his finest album.
Format:
UK English