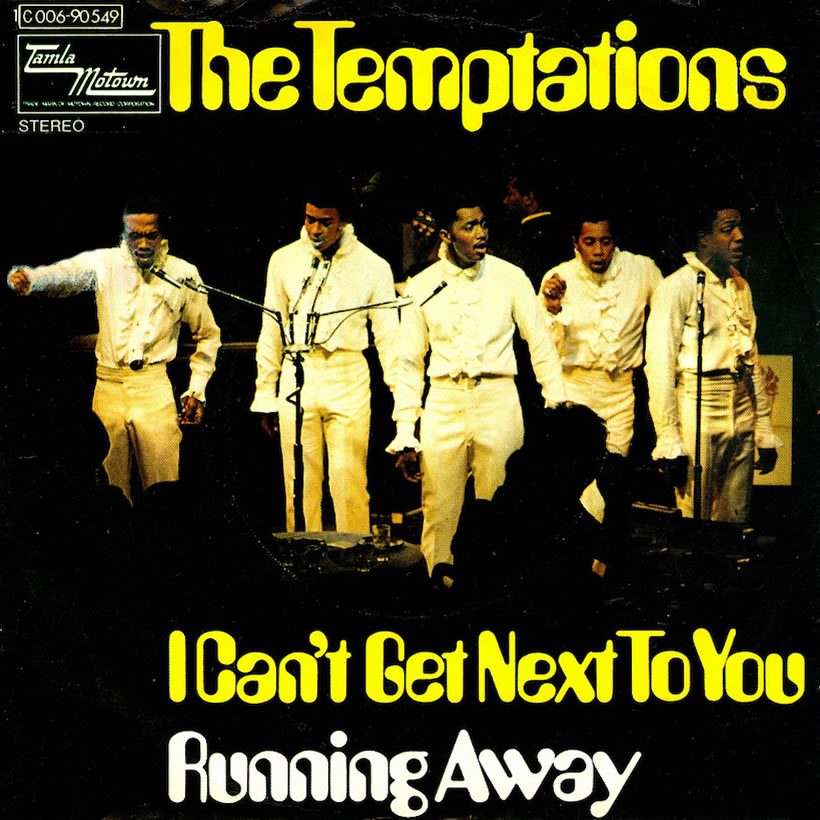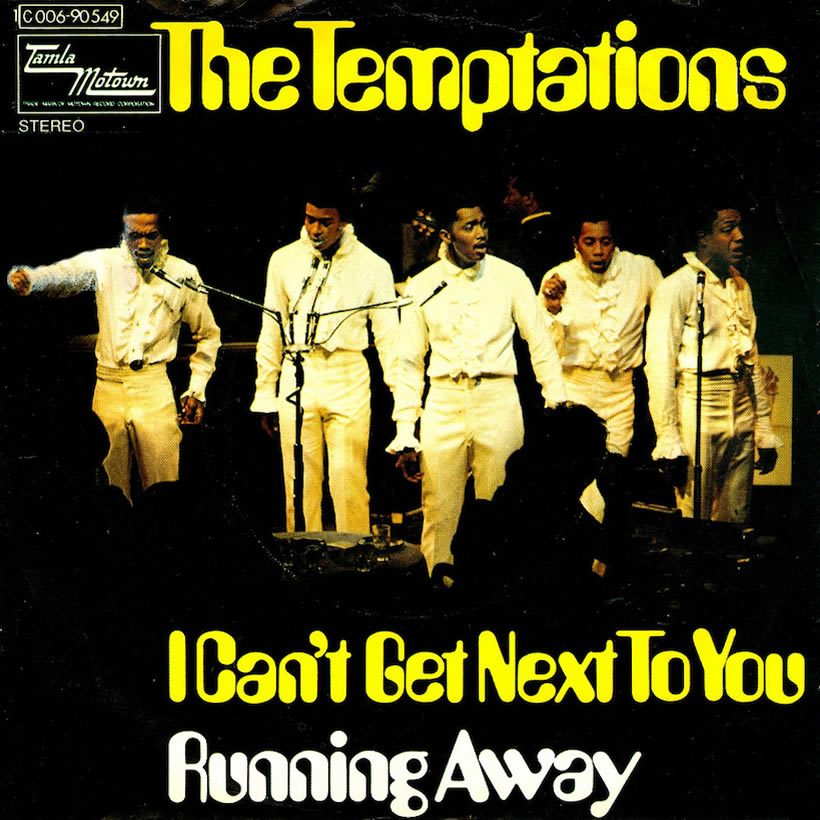 The No. 1s were coming thick and fast for the Temptations in the late 1960s. 45 years ago exactly, on the chart of October 4, 1969, the Tempts landed their fourth R&B bestseller in 20 months (and already the tenth of their glorious Motown career) with 'I Can't Get Next To You.'
The song was another triumph in the hit combination between the vocal group, producer Norman Whitfield and his co-writer on it, Barrett Strong — himself the man who recorded one of Tamla's early successes, 'Money.' The new hit was the second single from the Temptations' album released just a couple of weeks earlier, 'Puzzle People,' which also contained the previous 45 from the Whitfield/Strong alliance, 'Don't Let The Joneses Get You Down,' an R&B No. 2.
'Next To You' took over at the soul summit from the Dells' 'Oh, What A Night' and would reign all through October. Its five-week run was then ended by the biggest hit of another, less feted Motown group, the Originals, with 'Baby, I'm For Real.'
The genius of 'I Can't Get Next To You' lies in the funky, intuitive interplay between all five members of the group, with Messrs Edwards, Kendricks, Franklin and Paul and Otis Williams sharing the lead lines. But the track is also one of the best showcases of the period for Motown's superb house band the Funk Brothers, and the playing of the likes of James Jamerson, Dennis Coffey, Uriel Jones and Earl Van Dyke.
After three top ten pop crossovers in a row with 'Cloud Nine,' their 'I'm Gonna Make You Love Me' pairing with the Supremes and 'Run Away Child, Running Wild,' the Tempts had enjoyed slightly less crossover success with their following two singles. 'I'll Try Something New,' again with the Supremes, went to No. 8 on the R&B chart but only No. 25 pop, and 'Joneses' only No. 20.
There was no such caution when 'I Can't Get Next To You' came along. Two weeks after topping the R&B survey, it became America's top pop single, ousting the Archies' 'Sugar, Sugar,' becoming the Tempts' second crossover No. 1 and first since 'My Girl' in 1965.
Format:
UK English