Top 10 New York Punk Bands
Though punk quickly proliferated outwards, there's little debate that the cultural hub of the fruitful scene began in New York City.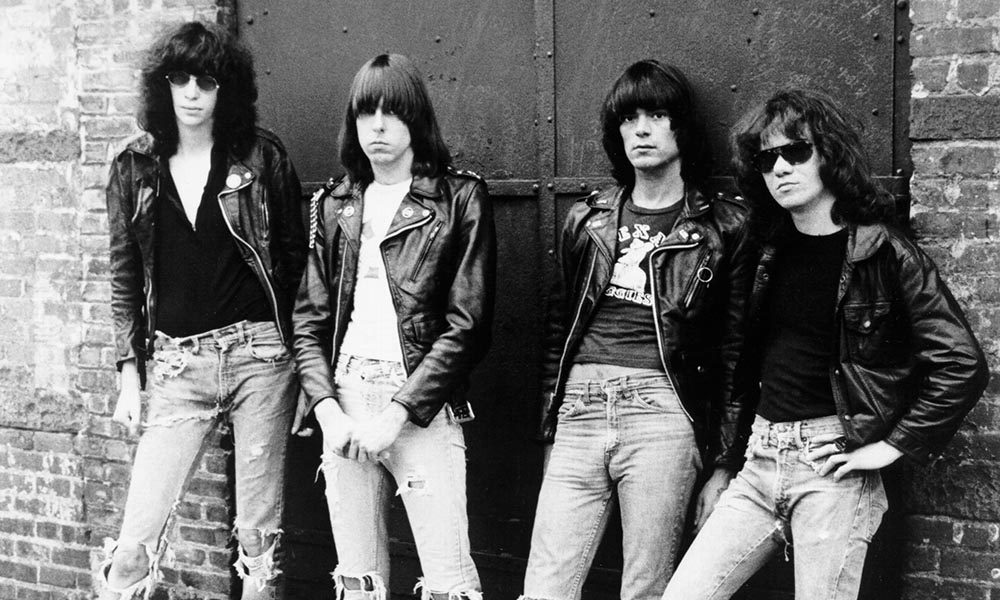 Though punk quickly proliferated outwards in the late 1970s, there's little debate that the cultural hub of the fruitful scene began in New York City. It can all be traced back to Forest Hill in Queens, when a little-known band called The Ramones formed in 1974. CBGB, which opened just a year prior in the East Village, quickly became host to The Ramones and contemporaries like Television, Richard Hell and The Voidoids, and Suicide.
Soon after CBGB became punk's Mecca, scenes started popping up around the country, like in Washington D.C. where bands such as Bad Brains and Minor Threat were ushering the sound towards hardcore territory. But to fully understand the history of punk music, it's essential to study the history of its development in New York City, at bars like Max's Kansas City, where artists like Patti Smith were regular attendees and The Velvet Underground first gained notoriety.
The origins of punk grew from a few pioneering bands, but the genre quickly became as sprawling as Manhattan itself. Talking Heads blended disco with post-punk, while other CBGB regulars like Blondie began moving towards New Wave. Below, discover the origins of punk's long history with 10 of our favorite New York punk bands born in the 1970s and early '80s.
Ramones
Punk is all about infusing simplicity with personality, so here's a simple statement about the Ramones: Punk simply wouldn't have existed without the group from Forest Hill in Queens. Though the members all took the last name Ramone on stage, they weren't actually related, though they did often interact as an unhappy family. The group was always going through some internal turmoil, but they always managed to put quarrels aside when it was time to change the shape of music. Your favorite rock band likely wouldn't exist if it wasn't for songs like "Blitzkreig Bop," the centerpiece from the Ramones' 1976 self-titled debut.
Suicide
Suicide were years ahead of their time. The proto-electronic music group consisted of Martin Rev and the late Alan Vega, and though they brought drum machines and synthesizers to punk music, their influence on genres like industrial dance, noise, techno, and ambient music were deeply felt as well. The duo's debut album, 1977's Suicide, includes the now-renowned "Ghost Rider," which has been sampled by M.I.A. and LCD Soundsystem.
Agnostic Front
Agnostic Front existed at the tail-end of punk's first scene. They were one of the first hardcore bands in the New York scene, playing with tropes of punk and blending them with thrash metal. Bandleader and guitarist Vincent "Vinnie Stigma" Capuccio initially asked the group's singer, Roger Miret to join the band because Capuccio enjoyed the way Miret slam-danced. Agnostic Front were frequent players at CBGB, where they played with bands like Cro-Mags and Murphy's Law. Their 1984 debut, Victim In Pain, remains a genre classic, especially the album's title track, which kicks off the album.
The Dictators
The Dictators are widely credited as the first true punk band to emerge out of New York City. They blended cheap aesthetics with hard and fast rock 'n' roll, creating punk music before it truly had a name or identity. Their debut album, Go Girl Crazy! was released on Epic Records in 1975 and features a radically creative cover of Sonny and Cher's "I Got You Babe." Few bands blended humor with skill like The Dictators did, and their witty edge inspired punk bands for generations to come.
Richard Hell & The Voidoids
Richard Hell's fingerprints are all over punk rock. The high school dropout from Kentucky aspired to be a poet, but he ditched those dreams when he became the bassist for post-punk band Television. That group was widely regarded as the main influence on The Strokes, and after a few years with the band, Hell formed the Voidoids in 1976. The band was the first punk group to ever play at CBGB's. Though they only released two full-length albums, their debut, 1977's Blank Generation, remains an attitude-soaked punk classic, especially the title track, which was a rewrite of the 1959 hit "Beat Generation."
Blondie
As iconic as they come, Blondie's Debbie Harry has influenced superstars such as Madonna and Lady Gaga. Their classic breakthrough album, Parallel Lines, has since inspired each new generation of guitar bands. Harry brought '60s pop sensibilities to New York's punk scene, smashing through the glass ceiling previously preventing women from participating in the boys club that was the city's punk scene. Though the scene never embraced frontwomen outside of a few exceptions, Harry treated the landscape as her playground, especially on songs like "Call Me" (co-written with Giorgio Moroder) from the 1980 film, American Gigolo.
The Heartbreakers
Shortly after Johnny Thunders left the New York Dolls, he formed The Heartbreakers. With the New York Dolls, Thunders helped pioneer their androgynous look, which predated the hair metal bands of the '80s. With The Heartbreakers, Thunders is most well known as a participant on the Sex Pistols' notorious Anarchy UK tour from December '76, which also included The Clash and The Damned. The group actually decided to stay in the UK in 1977, as they enjoyed a level of success abroad that they never reached in the USA. The band only released one album, 1977's L.A.M.F., which features the standout centerpiece, "Chinese Rocks," co-written by Dee Dee Ramone and Richard Hell.
Patti Smith Group
No one was, or will ever be, as cool as Patti Smith. She was the "punk poet laureate," up front at CBGB when she wasn't on stage. She landed somewhere between The Sex Pistols and Allen Ginsberg, effortlessly fusing the poetic language of songwriters like Bob Dylan with the snarling energy of the punk scene. Her 1975 debut, Horses, remains an NYC punk touchstone. Though the album has too many nearly-perfect songs to pick out just one, we're partial to "Redondo Beach," which effortlessly interpolated the chill philosophy of reggae music with a punk edge.
Talking Heads
What else is there to say? Few bands have changed the course of music, let alone punk, like David Byrne's band, Talking Heads. Alongside Chris Frantz, Tina Weymouth, and Jerry Harrison, Talking Heads showed New York that punk could be fun, worldly, and groovy. The group blended post-punk efficiency with African percussion influences and the early roots of disco music. The band was more cerebral in their approach than most punk nihilists, trading in straitlaced punk aesthetics for funk on Fear Of Music and Remain In Light. Has anyone ever written a more iconic bassline than Tina Weymouth on "Psycho Killer?" We don't think so.
Television
Led by Tom Verlaine, the angular, studious Television's classic 1977 debut, Marquee Moon, arguably kick-started what we now refer to as post-punk. Sharply dressed and effortlessly cool, the band were a main point of influence for the early 2000s rock revival in New York City led by bands like Interpol, TV On the Radio, Yeah Yeah Yeahs, and The Strokes. It all began with Television, and it's hard to overstate their impact on New York City's vibrant music scene. Few bands have ever blended avant-garde jazz and 1960s rock into an easily digestible concoction like Television did. The title track from that '77 debut, "Marquee Moon," remains a touchstone of post-punk. Though it's nearly 10 minutes long, we wish it would go on forever.
If you have any New York punk bands that you feel should be in the Top 10, then let us know below!