'In The Middle Of A Heartache': Another C&W Winner For Wanda Jackson
The song was also the last of Jackson's three pop Top 40 successes, after 'Let's Have A Party'
and 'Right or Wrong.'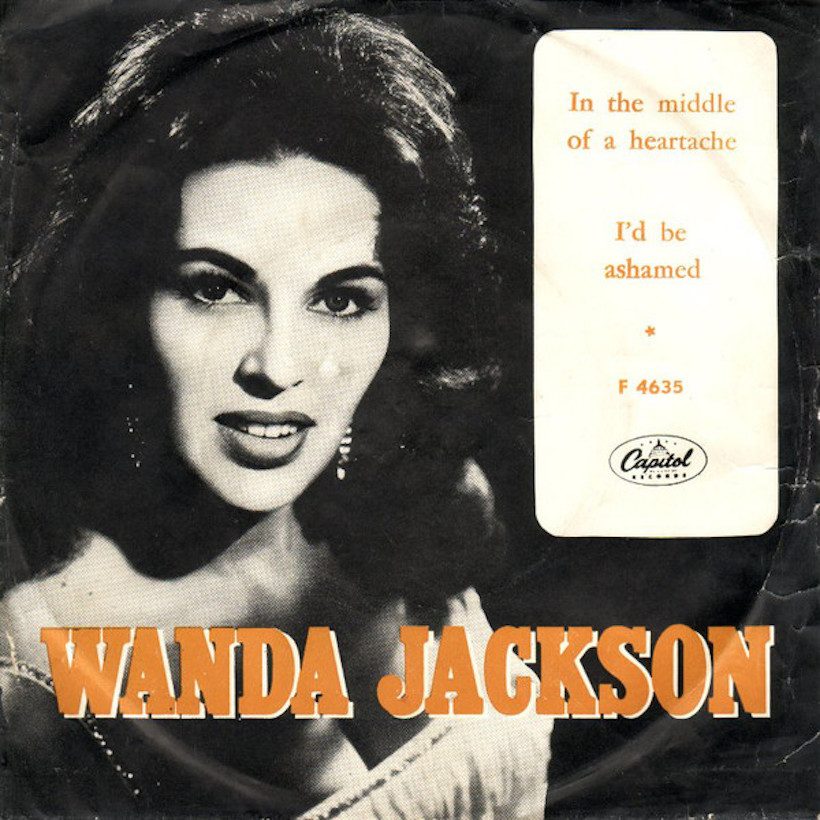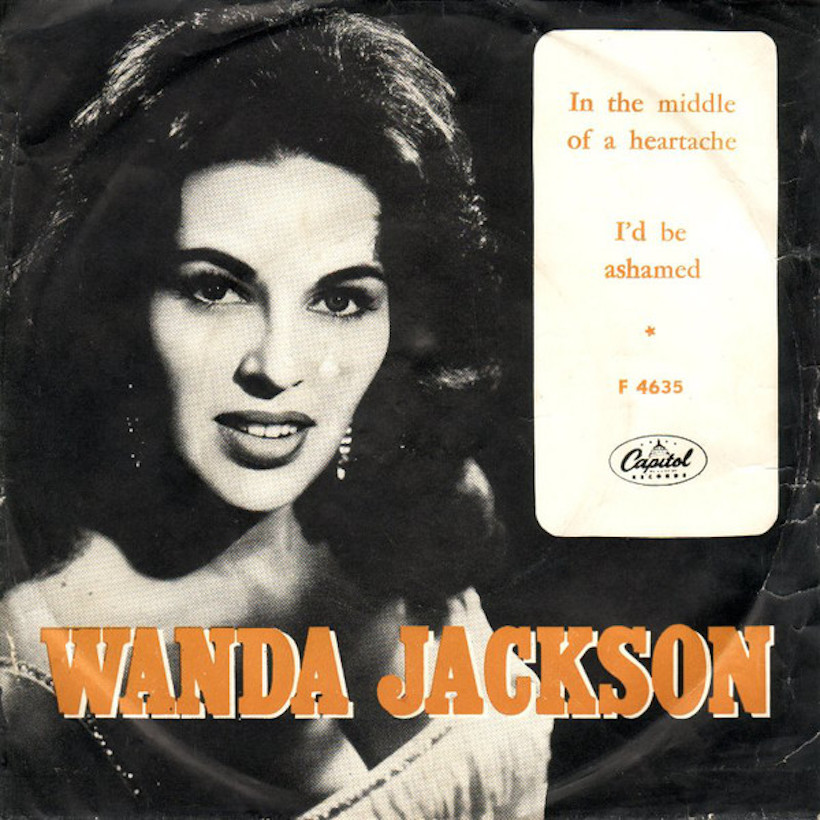 Rock and Roll Hall of Fame inductee Wanda Jackson is best known for the substantial impact she made on the early rock'n'roll scene as a dynamite performer back to her teens. She worked with Red Foley's Ozark Jubilee show for ABC-TV for seven years from 1955, and toured with the emerging Elvis Presley that year and next, from when she was just 18.
The native of Maud, Oklahoma, who grew up in Bakersfield, California, is often known as the First Lady of Rockabilly. But that style of music always incorporated plenty of country and western, and while the teenage sensation injected an unusual note of glamour into the staid country mainstream of the day, her sound incorporated much of the genre's features, including the combination of lush strings and traditional country instrumentation.
Jackson had an early record deal, aged only 17, with Decca, which produced the Top 10 country hit of 1954, "You Can't Have My Love," with duet partner Billy Gray. But it was when she signed to Capitol that she established lasting popularity, and a relationship with the label that endured into the early 1970s. There was a Top 20 single in "I Gotta Know," and a Top 10 follow-up with "Right or Wrong." Then on Billboard's Hot C&W Sides chart for November 20, 1961, she debuted with the song that became her highest-ranking hit of all.
Still only 24 at the time of release, Wanda co-wrote "In The Middle Of A Heartache" with Laurie Christenson and Pat Franzese. Capitol A&R man Ken Nelson, who was a key player in the development of the Bakersfield Sound with the likes of Merle Haggard and Buck Owens, was in the producer's chair as usual. Recording had taken place seven months before at the Bradley Film and Recording Studio in Nashville.
Wanda and the Party Timers
The song finds the singer in a quandary, "not too much out of love with you, not too much in love with him." No doubt it was in Jackson's set when she and her all-girl group the Party Timers, a typically bold statement for the day, played an early December 1961 residency at a new country and western club in Minneapolis, The Loon. They also had residencies of no fewer than 18 weeks throughout the year at the Golden Nugget in Las Vegas.
The sentiment of the lyrics rang true on US country radio, and indeed some pop stations, helping the single to a No.6 peak in the first format and No.27 in the second. It was the last of Jackson's three pop Top 40 successes, also including "Right or Wrong" and, before that, perhaps her best-known song, "Let's Have A Party." Much later, "In The Middle Of A Heartache" attracted covers by Dutch singer Terry White, in 1996, and by a country-rockabilly singer of another generation, Rosie Flores, in 2004.
"In The Middle Of A Heartache" is on Wanda Jackson's The Capitol Singles 1959-1961, which can be bought here.