Wet Wet Wet Celebrate 'Popped In Souled Out' With Special Concerts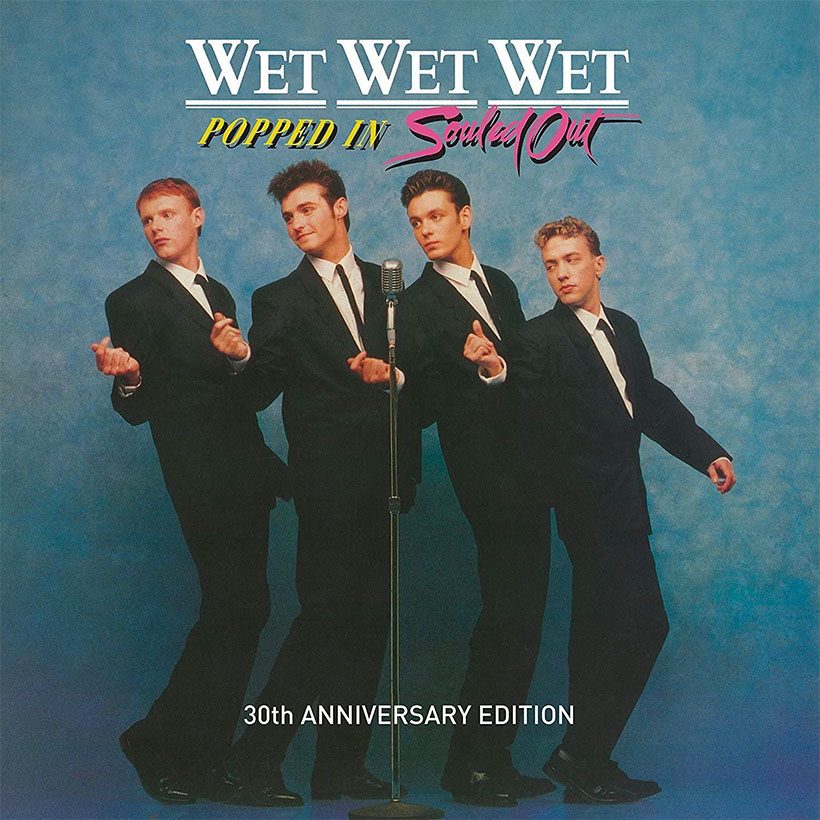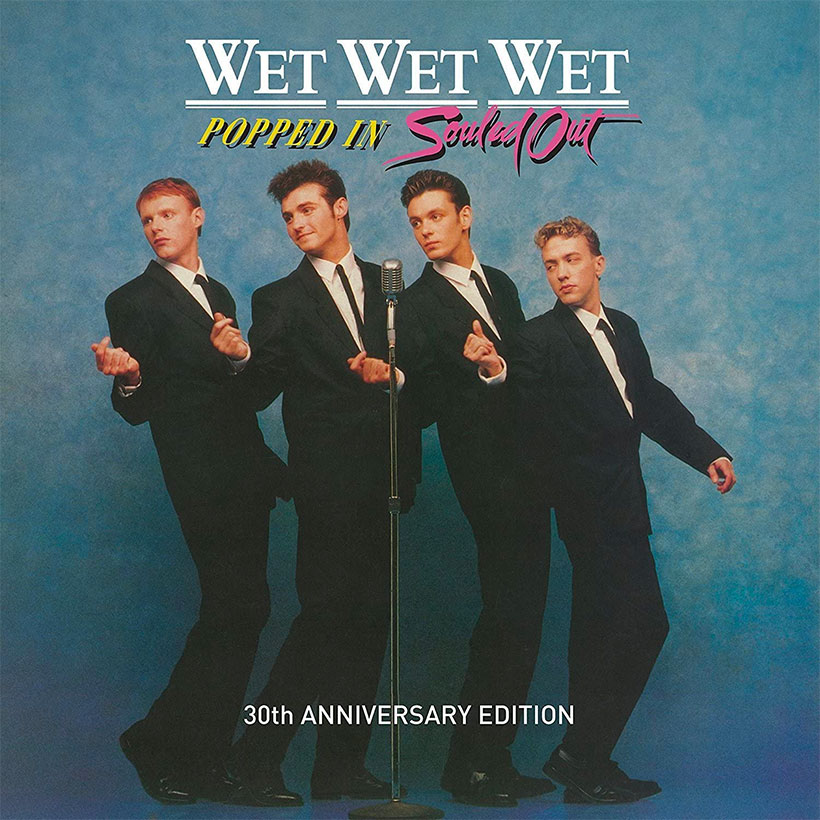 One of the last times Wet Wet Wet played the legendary Eventim Apollo Hammersmith in London, the windows were rattling for all the wrong reasons. Bassist Graeme Clark recalls it was the night of the 1987 Great Storm, which claimed lives, caused millions of pounds' worth of damage across the south of the UK and remains one of the country's most disastrous on record.
Everyone's hoping for more clement weather this Friday (July 14) for the return of the Glaswegian supergroup, as Wet Wet Wet perform Popped In Souled Out – and many of their other huge hits – on the eve of that album's 30th anniversary and ahead of its lavish five-disc reissue, due on 22 September.
The 1987 tour that supported the original 12-track album's release established the quartet as one of Britain's premiere pop acts, albeit one with a solid musical grounding in the soul genre they all loved. The first three hit singles, 'Wishing I Was Lucky', 'Sweet Little Mystery' and 'Angel Eyes (Home And Away)' made them the darlings of the teen press, but there was a steely determination to build a broader base from the start.
Wet Wet Wet - Sweet Little Mystery
"We had a bit of luck, but we made our luck as well," says Graeme. "There's a fine line you do walk, but we struck a balance. Like all bands, we wanted the kudos of respect from other musicians, but we always felt that when people came to see us, they could see we could play and, of course, we wrote most of our own stuff too.
"Our 'problem' was we were young; we were quite good looking and we had a dynamic front-guy, so we were always going to appeal to girls. So then there would be sessions where they wanted you to glam up for a photo and, to be honest, there were times when I thought that was fair enough. We were happy to do it sometimes and never bothered about trying to manipulate our credibility. We did everything, because we weren't sure we'd be around three months later. That's what the record industry was like back then. But the music would always speak for itself."
It certainly did. 'Wishing I Was Lucky' was essentially a tidied-up demo (after many false starts on the choice of a producer for the band's songs) and it powered its way to UK No.6 and an appearance for Wet Wet Wet on Top Of The Pops alongside Whitney Houston. "It went from the sublime to the ridiculous. Having spent all those years watching that show with our families, there we were on it!" recalls Graeme. The song would even go on to chart in the US, though Wet Wet Wet never secured much of a foothold there and it remains the only territory across the world largely unconquered by the band.
'Sweet Little Mystery''s jaunty video, filmed in The Gambia, helped it become a perennial summer hit and launched the parent album that September in a Britain gripped by Madonna's recent Who's That Girl tour and the phenomenon that was Michael Jackson as he finally revealed his Bad album. Popped In Souled Out only made No.2 at first, but it continued to sell steadily until that Christmas' power ballad, the haunting 'Angel Eyes (Home And Away)', helped nudge it into the UK top spot as 1988 dawned.
Wet Wet Wet - Angel Eyes (Official Video)
Critical awards, including a Brit for Best British Newcomer, and another hit single from the album, 'Temptation', were to follow, but Popped In Souled Out was to be only the start of an extraordinary three-decade story for Wet Wet Wet to date.
Today, Graeme says he is incredibly proud of the album that launched them and is looking forward to presenting it live once more. "We're not going to do it chronologically from start to finish, though," he warns. "We are going to mess it around a bit and include tracks from [companion piece] The Memphis Sessions as well. We are a quirky band and we all felt it was better to reshape it a bit to even out the pace and make it work even better as a live show."
Fans will be particularly pleased to see songs from The Memphis Sessions get an airing. The tracks created with Al Green's production czar Willie Mitchell were ultimately rejected for a more rounded sound, though some songs were reworked for Popped In Souled Out. "I love that album," says Graeme. "We have all these soul and R&B tensions in the band and The Memphis Sessions is like a discovery record. It was fairly black-sounding for four white guys from Clydebank."
And it's also the more familiar hits that the fans will want to roar their approval to. For the less observant, the 1994 chart goliath 'Love Is All Around' sums the band up, but Graeme remains keen to focus on the very beginning. "'Wishing I Was Lucky' is the one," he says. "It endures because it has a message. It means something very special to us and people pick up on that. I especially like playing that one."
Wet Wet Wet - Wishing I Was Lucky (Official Music Video)
It's this attention to detail – and the ability to understand their audience – that demonstrates why Wet Wet Wet continue to thrive 30 years on from that first hit. It's a milestone anniversary, but won't be their last. One suspects that luck might well have had a part to play in Wet Wet Wet's story, but only perhaps lightly.
The 4CD+DVD super deluxe box set of Wet Wet Wet's Popped In Souled Out is due for release on 22 September and can be ordered here.
Format:
UK English