When George Harrison Gave Us Love
George Harrison's 'Give Me Love (Give Me Peace on Earth)' has, since its release in 1973, remained one of his most enduring and loved songs.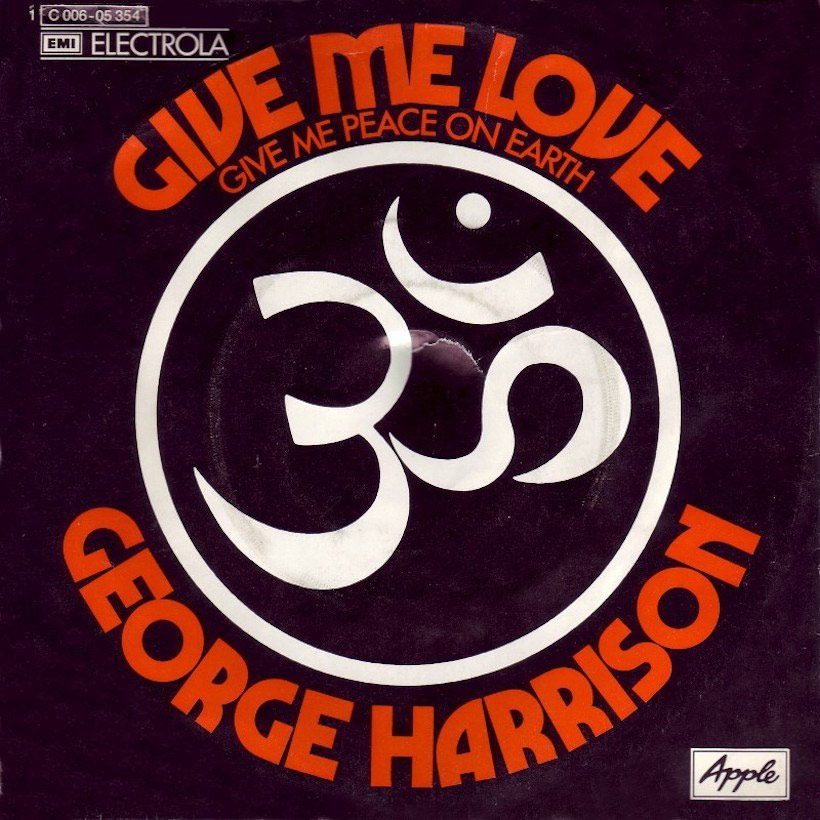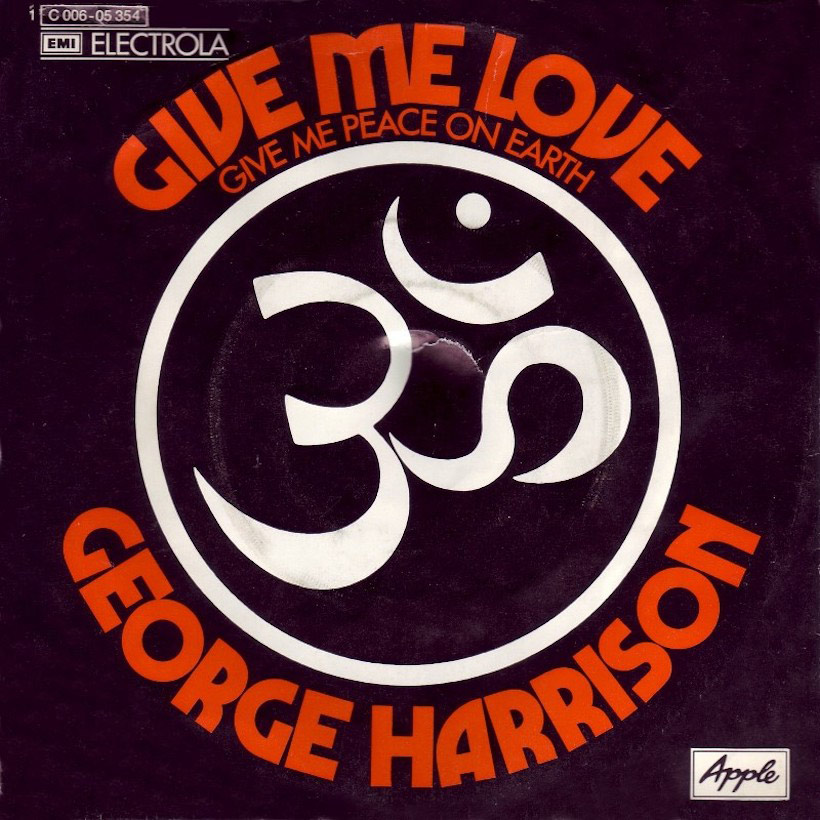 "Sometimes you open your mouth and you don't know what you are going to say, and whatever comes out is the starting point. If that happens and you are lucky, it can usually be turned into a song. This song is a prayer and personal statement between me, the Lord, and whoever likes it." So said George Harrison about one of his most popular songs, "Give Me Love (Give Me Peace on Earth)," which served as both the opening track and the lead single from his 1973 album, Living in the Material World.
George had been busy working on the release of the Concert for Bangladesh album and film, and so he did not start work on his follow-up to All Things Must Pass until midway through 1972. Initially, George had intended to work with Phil Spector but his unreliability added to the delays until, finally, Harrison decided to press ahead and produce the record himself.
Whereas his previous album had featured a large cast of musicians, it was a much smaller group that George assembled to record the song "Give Me Love (Give Me Peace on Earth)" in the autumn of 1972. Aside from George's wonderful slide guitar playing that he added early in 1973, it's pianist Nicky Hopkins that shines on the recording. The rest of the musicians on the song are former Spooky Tooth organist Gary Wright, old friend Klaus Voormann on bass, and Jim Keltner plays drums
It's easy to hear why "Give Me Love (Give Me Peace on Earth)" was instantly popular and has remained one of George's most enduring songs. It is deceptively simple, despite the complexity in both the sounds and the sentiments expressed in his lyrics. Each instrument is perfectly placed in the mix. Wright's organ is the bed, Keltner's drumming gives it a jaunty yet relaxed vibe, while Hopkins, one of the most admired rock pianists of his generation, is the perfect foil to George's brilliant slide guitar frills and solo.
"Give Me Love (Give Me Peace on Earth)" was released on May 7, 1973, in the US and two weeks later in the UK. It became the highest new entry of the week, at No.59, on the Billboard chart of May 19; those trailing in its wake included, at No.71 "Shambala" by Three Dog Night, Paul Simon's "Kodachrome" at No.82, and two places lower, Pink Floyd's "Money." Six weeks after it entered the chart George knocked Paul McCartney and Wings' "My Love" from the top of the Billboard Hot 100; the only occasion that two former Beatles held the top two chart positions in America.
It also reached the top ten in Britain and Canada, and in other singles charts around the world. Capitol Records, who distributed Apple Records in America, mastered the single to run at a slightly faster speed than the album version. In their view, the slightly faster version would sound better on the radio.
George Harrison performed "Give Me Love (Give Me Peace on Earth)" at every concert during his rare tours as a solo artist, and a live version was included on his 1992 album Live in Japan. Cover versions have been recorded by Elliott Smith, Ron Sexsmith, Sting, James Taylor, and Elton John among others.
Listen to George Harrison's "Give Me Love (Give Me Peace on Earth)" and all of Living in the Material World here.