Mark Knopfler Chooses New 'Wherever I Go' Video
A new video for 'Wherever I Go,' the ballad by Mark Knopfler featuring Ruth Moody that ends his current hit album 'Tracker,' has been unveiled.
It's the winning entry among 66 films that were submitted after Knopfler requested that independent filmmakers create their own visual interpretation of the piece. It's directed and filmed by Matthias Lebeer, made in association with Talenthouse, and stars Luke Newberry.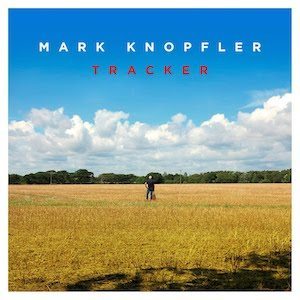 Mark recorded the song at his British Grove Studios with Moody, one of the current artists he admires the most. Moody is known both for her solo work and as a member of the Juno Award-winning Canadian group the Wailin' Jennys.
Knopfler's extensive touring plans to support the 'Tracker' album begin with a set of dates in the UK and Ireland on May 15 in Dublin. The European leg of the tour concludes in Barcelona on July 31, with a North American itinerary starting on September 10 in Vancouver. That runs until a closing night on October 31 in Fort Lauderdale, Florida. Moody will be joining Mark and his band for some of the European shows, including the two Royal Albert Hall shows on May 25 and 26.
In the meantime, she's been playing live dates with the Wailin' Jennys, who toured in Australia in February and are gigging in North America from this week, with a New York show at the Town Hall Theatre on Saturday (April 25). They have more US dates booked in June, August and October.