Queen Salutes 'Iconic Venues' In Episode 36 Of 'The Greatest Live'
Brian May and Roger Taylor recall rocking venues such as Madison Square Garden and Wembley Stadium in this week's episode.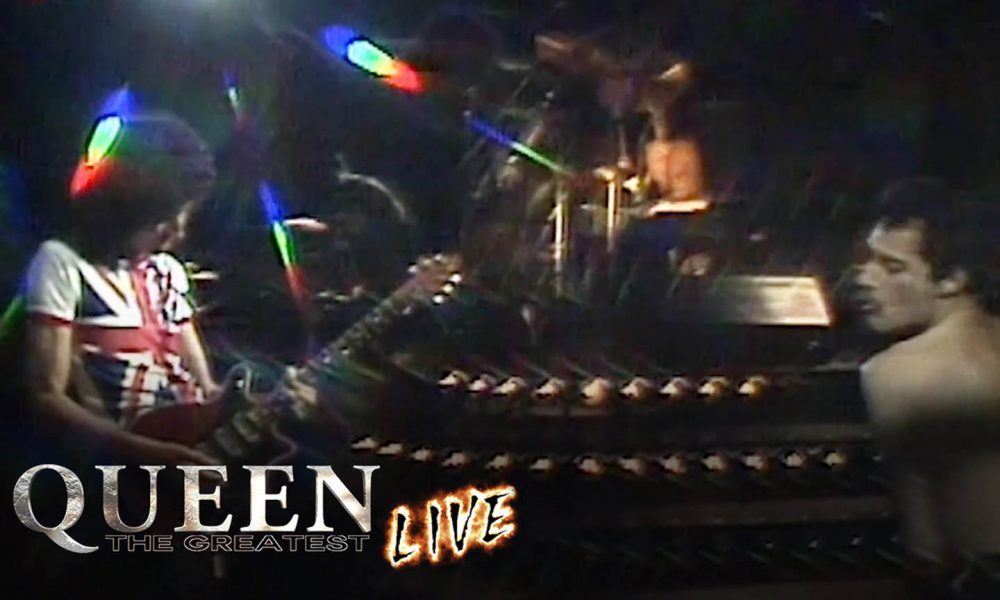 Queen has rocked hundreds of the world's most iconic venues during its illustrious career and in this week's episode of the band's yearlong video series "The Greatest Live," Brian May and Roger Taylor reveal some of their favorites in exclusive new interviews. They also recall the moment they took the remarkable leap from clubs, concert halls and arenas to selling out stadiums across the planet. You can watch "Iconic Venues" below.
From their first club shows of 1970 to the original lineup's farewell at Knebworth Park in 1986, Queen has played almost every major stage around the globe. Today, the iconic venues conquered by the band are part and parcel of the folklore – but as Brian May and Roger Taylor now reveal, some locations are particularly special, even a half-century later.
"Madison Square Garden in New York was top of the list, that was a mythical place for us," reflects Brian of the Manhattan arena where, coincidentally, the Adam Lambert-fronted band plays two shows on 12/13th October as part of the its 23-date North America tour which began earlier this week. "We knew Zeppelin had played there. First time we played it, it was like, 'Whoa, we're treading in these [big shoes]'."
As for Roger, his own memories lead us to the US West Coast and the fabled Greek-styled arena where Queen triumphed several times at the close of the '70s and early-'80s. "We used to love places like the L.A. Forum because they're just great places," remembers the drummer. "They've got something magical. And of course, the audience are great."
As the venues grew bigger, Roger explains, more thought went into fine-tuning the Queen production, not least killing the lights before showtime. "It's funny, there's so many things that go into the making of a show, how good it is, how well it comes over. We try to make it dark."
And while Wembley will always be central to the band's story, Brian reminds us that Queen's ascent to the stadium league actually began on the far side of the Atlantic in '81. "Playing stadiums instead of arenas happened in South America. We went down there with jumbo jets full of gear to play these football stadiums, not knowing if we would sell them out. We'd been assured by our wonderful tour manager and illustrious manager, Gerry Stickells and Jim Beach: 'You're going to fill all these stadiums because you are that big down there' – even though we'd never been. Suddenly, instead of 18,000 people in an arena, we're playing outside to 100,000 or even more, 150,000 in the case of some of those places in Argentina and Brazil"
But as Roger reflects, rising to the big occasion was never a problem for Queen. "We wanted our music to be big and so I think we could project it and make it work in big places. I mean, other people have been good at it as well. But I think it was particularly suited to us…"
Watch every episode of 'The Greatest Live' on Queen's official YouTube channel.