Flea, Henry Rollins, And Shabaka Hutchings Talk Influence Of Impulse! Records
The documentary also features Brandee Younger, Ahmad Jamal, and Ray Barbee.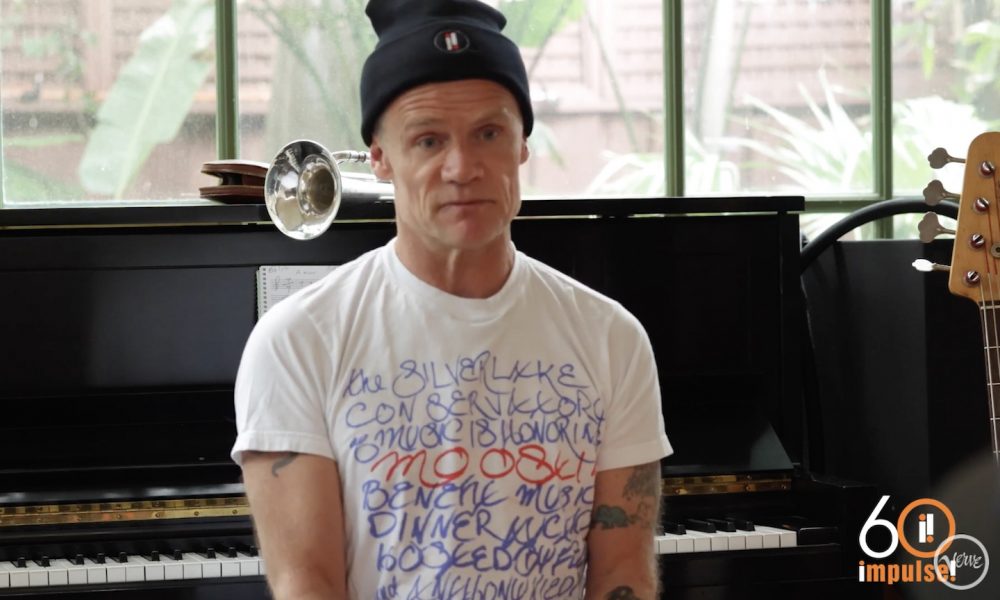 In celebration of Impulse! Records' 60th anniversary this year, legendary director and photographer, Atiba Jefferson, has created a short film celebrating the significance and continued cultural relevance of the orange-and-black record label known as the House That Trane Built.
Titled 6 on 60, the mini-doc features interviews with six artists from a variety of fields spanning the worlds of jazz, punk, funk, rock, and skateboarding: legendary jazz stalwart Ahmad Jamal, who released some of his best records on Impulse! throughout the late 60s and early 70s; Rock and Roll Hall of Fame bassist Flea of the Red Hot Chili Peppers; noted vinyl enthusiast, radio show host and Black Flag legend, Henry Rollins; professional skateboarder, photographer and musician, Ray Barbee, and contemporary artists Brandee Younger and Shabaka Hutchings of Sons of Kemet, representing the new vanguard of jazz and the contemporary class of Impulse! Records.
"Impulse has been the soundtrack to my life, from my childhood to today, and I still play these records daily," says Atiba Jefferson.
Impulse! Records - 6 on 60
"As a photographer I was always captivated by the photography and design – like everything about Impulse it has only gotten better with age. I had the idea to tell the stories of people and how they related to Impulse's amazing 60-year history. I wanted to tell these narratives from the perspective of people from disparate worlds, from skateboarding to punk to funk to even the label's artists of today and yesterday. It's a story that is still being told and I'm glad to be able to help share it."
Henry Rollins adds: "Impulse! was the label that had the guts to put out these amazing, exploratory and innovative records. They were completely unafraid, it seems to me!"
For 60 years, the legendary Impulse! Records has been home to the greatest jazz artists of all time, including John Coltrane, Charles Mingus, Archie Shepp, Alice Coltrane, Pharoah Sanders, Quincy Jones, and more.
The imprint was a cultural beacon of progressivism, spiritualism, and activism throughout the 1960s and 1970s. Today, the label thrives with an exciting new wave of jazz artists including Shabaka Hutchings, Sons of Kemet, The Comet Is Coming, Brandee Younger, Ted Poor, and more.