Queen Leads Us Into 'Bohemian Rhapsody' In Episode 37 Of 'The Greatest Live'
Since its recording in 1975, this truly epochal song has featured on the setlist at every single Queen show.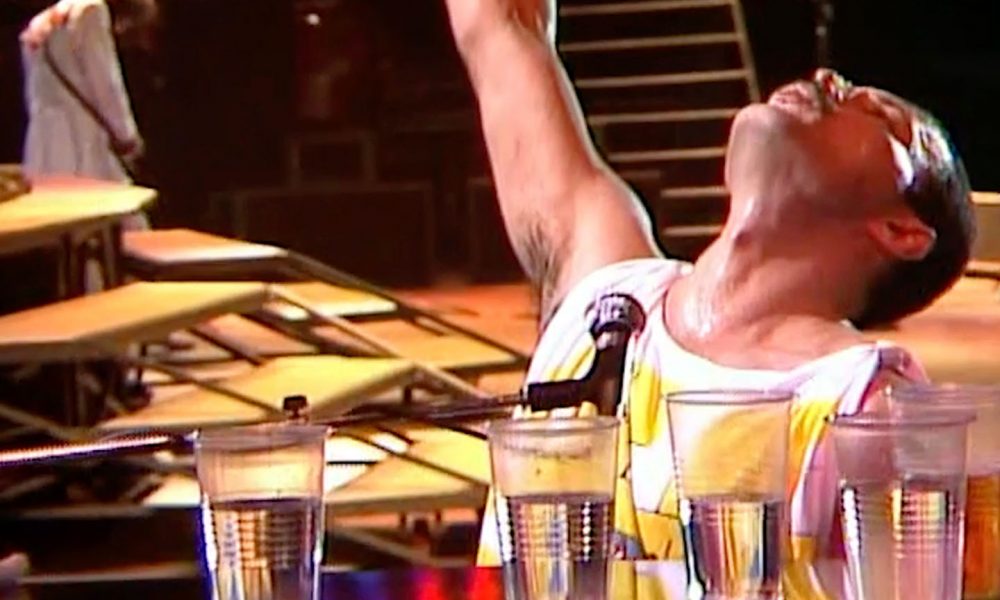 Since its recording in 1975, the epochal "Bohemian Rhapsody" has featured on the setlist at every single Queen show – and Freddie Mercury's über-ambitious rock opera has never failed to ignite the crowd. Now, in the latest episode of the band's yearlong "The Greatest Live," you can enjoy a medley of Queen's most iconic anthem performed through the ages at some of the world's most famous venues. You can watch the new episode in full below.
From the day it was caught in the bottle at South Wales' Rockfield Studios for 1975's A Night At The Opera, Bohemian Rhapsody became arguably the greatest of all Queen's anthems – a shapeshifting six-minute rock opera that stood as a monument to the band's towering musical ambition. "That one really took us into another league," Roger Taylor once said of the band's first UK chart-topping single. "It was a game-changer."
Segueing from a cascade of multi-tracked harmonies to headbanging hard-rock, Freddie Mercury's grandiose composition was perhaps the most challenging song in the catalogue to recreate live – but that didn't stop "Bohemian Rhapsody" taking up permanent residence on the Queen setlist. Now, in the latest episode of "The Greatest Live," a visual medley of iconic performances of the song from across the band's career reminds us how Queen carried this timeless anthem through the ages and across the world.
Rewind to Hammersmith Odeon in 1975 and an androgynous twenty-something Freddie starts "Bohemian Rhapsody" unaccompanied at the piano, instantly captivating the audience with that evocative first line ('Mama, just killed a man…'). By 1982, at Seibu Lions Stadium, Tokorozawa, Japan, the singer is topless and slick with sweat, delivering the confessional lyric like a storyteller, with Brian May decorating his vocal with ethereal guitar touches.
At the Milton Keynes Bowl – also in 1982 – the song sounds commanding and fiery, with Freddie's piano intro flowing into Brian's aching guitar solo. Then comes the big riff at 1985's Rock In Rio. "We thought it was kind of pointless to try to recreate that huge, multi-part operatic section with just the four of us," Brian once explained. "So the solution we came to was, we would go off stage, change our frocks, and come back and crash into the heavy section."
And finally, join the front row at Wembley Stadium in 1986 for the song's wistful outro ('Nothing really matters to me…'), with Freddie triumphantly throwing a fist to the heavens as the rock odyssey of "Bohemian Rhapsody" comes to a close.
Watch every episode of 'Queen: The Greatest Live' on the band's official YouTube channel.