Best Relaxing Classical Music: 10 Essential Pieces
Classical music has been scientifically shown to help reduce stress. Unwind with some of the best pieces of relaxing classical music.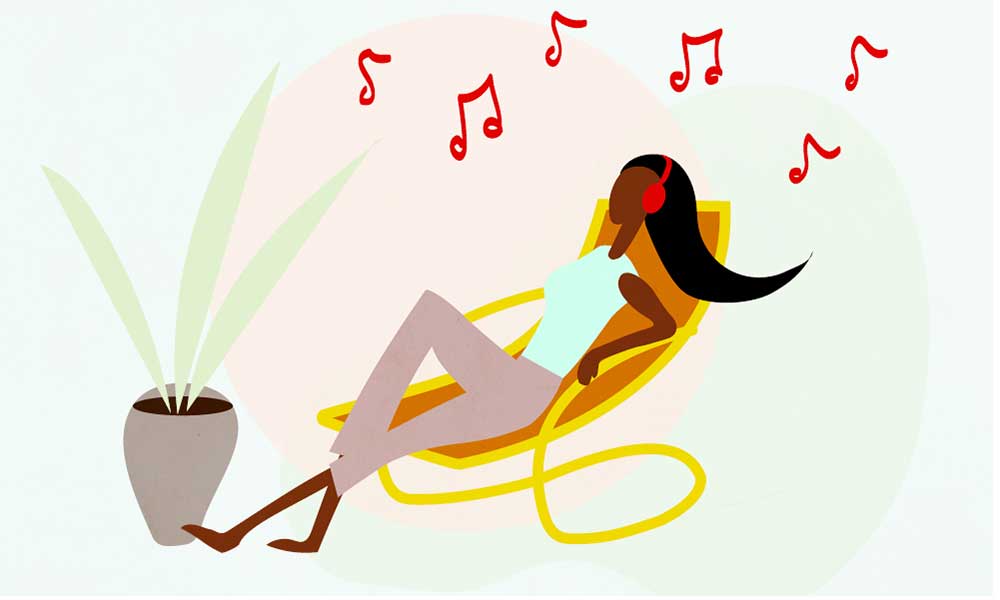 Listening to classical music has been shown to lower blood pressure and reduce stress. Whether you prefer the spare music of the Renaissance, or lush melodies of the Romantic era, scroll down to discover some of the best pieces of relaxing classical music ever written.
Listen to Relaxing Classical on Apple Music and Spotify and scroll down to discover our selection of the best relaxing classical music.
Best Relaxing Classical Music: 10 Essential Pieces
Mozart: Clarinet Concerto
Mozart's Clarinet Concerto has become one of the composer's best-known works and is one of the best pieces of relaxing classical music. It was written in October 1791 for his friend, the clarinettist Anton Stadler, to perform. The slow second movement ('Adagio') is just the thing to help wind-down after a long week.
Vaughan Williams: The Lark Ascending
Vaughan Williams' masterpiece for solo violin and orchestra, The Lark Ascending, was inspired by the flight and song of the lark, as well as a poem of the same name by George Meredith which begins: "He rises and begins to round, / He drops the silver chain of sound." It's become so popular it regularly comes top of the annual Classic FM Hall of Fame. Just take a listen to that soaring violin melody and you'll understand why.
Chopin: Nocturne in C sharp minor
Chopin's Nocturnes are real gems of the Romantic musical era. These piano miniatures conjure a sense of restfulness and calm – they're the most sophisticated lullabies for adults. Here's one of his most famous Nocturnes. Blissful.
Debussy: Clair de Lune
Debussy is often called an 'impressionist' composer – a label he didn't much like, incidentally. But this piece shows just how great Debussy was at painting a musical picture. In Clair de Lune, he uses pared-back pianism to create a musical picture of a still, moonlit night. No wonder this is his best-loved work and one of the best pieces of relaxing classical music.
Beethoven: Piano Concerto No. 5
Beethoven wrote five piano concertos in all, each of them a masterpiece. But the Fifth, the 'Emperor' boasts arguably one of the composer's greatest ever melodies. Find a comfortable seat, pour yourself a hot drink (or a glass of something delicious) and listen to the opening of the second movement ('Adagio un poco mosso'). It's no wonder Bernstein borrowed it for one of his songs in West Side Story ('Somewhere/There's a Place for Us').
Max Richter: Sleep
Looking for the perfect music to fall asleep to? Composer Max Richter has you covered. In 2015 he released his eight-hour album Sleep. Richter used the neuroscience around sleep to create an album specifically designed to complement your natural sleep pattern. The composer himself described Sleep as "an eight-hour lullaby." Here it is, to help you drift off …
Hildegard of Bingen: O Virtus Sapientiae
Hildegard of Bingen (actually Saint Hildegard of Bingen) lived from 1098-1179 and was not only a composer but also an abbess and a poet. Her music pushed at the boundaries of musical development at the time and has survived down the ages for its mesmerising beauty. This piece, O Virtus Sapientiae, is a Hymn praising the Holy Wisdom of God. The opening line translates as 'O Strength of Wisdom'.
Rebecca Dale: Requiem
In 2018 Rebecca Dale became the first female composer to sign with Decca, and this was the first work she recorded with the label. Her Requiem is a stunning piece of contemporary classical music, dedicated to the memory of her mother, who died in 2010. Rebecca said: "The Requiem is a very personal piece to me, and it uses melodies I wrote when I was a child so you could say I've been working on it for most of my life!"
Clara Schumann: Piano Concerto in A minor
During her lifetime, Clara Schumann's fame far eclipsed that of her husband, Robert, as one of the era's greatest concert pianists. As well as performing, she also composed and in recent years her music has started to be given the attention it deserves. This is the only Piano Concerto Clara completed: she premiered the piece in 1835 with the Leipzig Gewandhaus Orchestra and conductor (and composer) Felix Mendelssohn on the podium.
Rachmaninov: Rhapsody on a Theme of Paganini
There's a reason Rachmaninov's music for piano is some of the best-known of all time: his Rhapsody on a Theme of Paganini takes Paganini's 24th Caprice for Solo Violin and creates a monumental one-movement work for piano and orchestra, packed with his trademark tear-jerker melodies and lush harmonies. Allow Rachmaninov to transport you to a calmer place.
Do you want to be the first to hear the latest news from the classical world? Follow uDiscover Classical on Facebook and Twitter.
---
Format:
UK English