All The Single Ladies: Anthems Of Independence
For every anthem and romantic ballad, female artists have also asserted their independence in countless ways.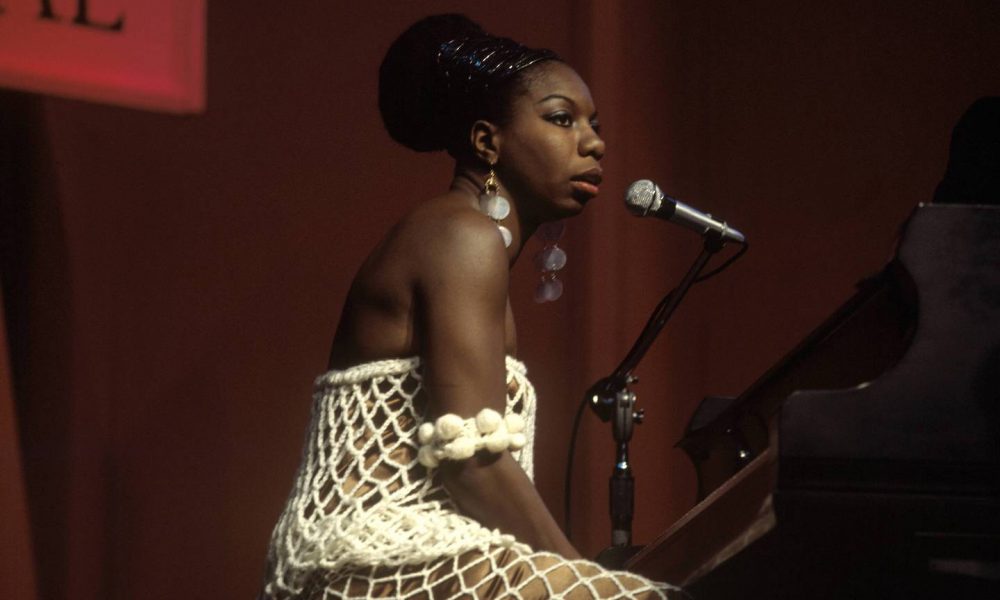 "You'd think that people would have had enough of silly love songs," sang Paul McCartney and it would seem some female musicians would agree. For every torch song, anthem, and romantic ballad, female artists have also asserted their independence through empowering lyrics. Whether it's challenging the constraints of gender stereotypes, bad relationships, or the music industry itself, these empowering anthems made the personal political, and cut across all genres and eras. From the women's liberation movement in the 60s to the first female punks in the 70s and, later, the riot grrrls of the 90s and beyond, each era brought with it a singular voice. But though the style and sound would vary, the underlying message would remain the same.
Some genres opened the playing field more than others. When the singer-songwriter tradition blossomed in the 70s, it allowed a large number of women to make a name for themselves performing their own material. A decade later, punk would open the doors to all-female bands who no longer had to settle for being a pretty mouthpiece for others' work. Now that modern pop music is taking up the feminist mantle, we look back at all trailblazing women who were ahead of their time.
Lesley Gore: "You Don't Own Me" (from Lesley Gore Sings Of Mixed-Up Hearts, 1963)
In an era when female singers were often seen as interchangeable puppets charged with singing songs penned by men, and from a male point of view, Lesley Gore's 1963 single was that rare thing: a feminist anthem – and one penned by a male duo to boot.
Perfectly timed to coincide with the second wave of feminism, "You Don't Own Me" cast Gore's male lover aside, refusing to become one of his "many toys" on display, while also carrying an undercurrent of the sexual liberation that would soon explode across the world. Quincy Jones turned in a masterful production that enhances Gore's haunting voice, making her sound wiser than her 17 years.
Since then, the song has been covered by everyone from Joan Jett to Dusty Springfield, though Gore's version remains the benchmark. Her masterful performance at the TAMI Show, filmed in 1964, more than equalled turns by The Beach Boys and The Rolling Stones, even if they were further up on the bill.
Lesley Gore - You Don't Own Me (HD)
Nina Simone: "Ain't Got No, I Got Life" (from 'Nuff Said, 1968)
A civil-rights activist and warrior for independence, almost every song that Nina Simone sang was politically charged with either personal or social politics. Having studied at the historic Juilliard School Of Music, Simone was shocked to have been refused a scholarship to Philadelphia's renowned Curtis Institute Of Music, a rejection which she always believed was based on her race, rather than her talents. Whether she tackled show tunes, jazz, soul or classical music, her subsequent career can be seen as one big refutation of that decision.
Simone recorded many anthems, both for her race and her gender, but "Ain't Got No, I Got Life," brought her to a younger audience in the late 60s and is one of her greatest expressions of independence. "Got my hair/Got my head/Got my brains/Got my ears," she sings, adding mouth, smile, tongue, chin, neck and boobs to the list – and heart, soul, back and sex, too. But, most importantly, she had her freedom and a life that was all her own.
Almost everything in this list is loaded: Simone had her own back when nobody else did; her "boobs" and her sex are part of her genetic make-up; her brains, ears and mouth make her the woman that she was: a fearless voice impossible to pigeonhole and committed to taking a stand.
Ain't Got No, I Got Life - Nina Simone
Helen Reddy: "I Am Woman" (from I Am Woman, 1972)
Don't be mislead by the laidback country vibe on Helen Reddy's signature tune – "I Am Woman"'s bark is bigger than its bite. Originally recorded for her 1971 album, I Don't Know How To Love Him, the song's fortunes took an upswing when it was used in the opening credits for the film Stand Up And Be Counted. A re-recording (and second appearance, on the 1972 album I Am Woman) brought the song to a new audience and the top of the charts, and made Reddy an icon for female empowerment throughout the 70s.
And deservedly so. As the Australian-American Reddy late recalled to Australia's Sunday Magazine, at the time of writing the song she "couldn't find any songs that said what I thought being a woman was about." Taking inspiration from female family members who had lived through the depression and two world wars, and suffered at the hands of abusive husbands, she penned the song out of necessity, rather than any desire to become a songwriter.
One of the first in a chain of anthems such as "I Will Survive" and countless others after it, "I Am Woman" proudly drew a line in the sane. You think it's lost its potency? Katy Perry's "Roar" directly echoed Reddy's sentiments over four decades later, which is no small endorsement.
Helen Reddy - I Am Woman (Midnight Special - Feb 2, 1973)
Joni Mitchell: "Coyote" (from Hejira, 1976)
Joni was a fleeting presence on Bob Dylan's Rolling Thunder Revue of 1975, but her experience with the troupe led to one of her most lasting songs. Revisiting a fling she had with the actor and playwright Sam Shephard, who documented the tour in his Rolling Thunder Logbook, "Hejira" is both a warm memory and a declaration of independence.
In a male-dominated rock world, Mitchell was a rare presence: not only the equal of – indeed, often better than – her male peers, but actually acknowledged as such by them. So when she gets involved in a tryst with Shephard, there's no pretending on Joni's side: she enjoys the whirlwind fling, but knows, ultimately, that she will once again strike off to follow her own path, rather than hitch herself to someone else's. "No regrets, coyote," she sings. "You just picked up a hitcher/A prisoner of the white lines on the freeway."
The poise, the rich sense of self, and the unwavering commitment to her own vision – all of these qualities have influenced musicians both male and female throughout the decades, though they perhaps find their finest modern-day counterpart in Laura Marling, whose "I Was An Eagle" taps into the same source as "Coyote" and draws out Marling's own resolute sense of self.
Joni Mitchell - Coyote (The Last Waltz)
Chaka Khan: "I'm Every Woman" (from Chaka, 1978)
With the songwriting talents of Ashford & Simpson, the production nous of Arif Mardin, and Chaka Khan in her pomp with Rufus, there was no way that the singer's debut solo single could fail. Topping the US R&B charts with ease, and nestling just outside of the UK Top 10, "I'm Every Woman" was an immediate feminist anthem with a crystal-clear production and am unmistakable message custom-built for self-empowered ladies.
Four decades on, the song has proven as ageless as Chaka herself. Whitney Houston covered it for The Bodyguard in 1992, helping to light the touchpaper for the Girl Power movement of the 90s (and reintroduce the empowerment theme for a generation poised to embrace Spice Girls). Kahn was back in fine form when she performed it with the producer of Houston's version, David Foster, in the early 2010s, along with original Rufus guitarist Tony Maiden and rising star singer Judith Hill, thereby handing the song down through the generations. (In a neat Twist, Hill's 2015 debut album, Back In Time, was produced by Prince, whose "I Feel For You" gave Kahn her first UK UK No.1 in 1984.)
The Slits: "Typical Girls" (from Cut, 1979)
One of the recurring themes in all of this music is the rejection of what's marketed as "female," and no one's better than giving the finger to pre-packaged ideals than a bunch of punks. After stumbling across the term in a sociology book, guitarist Viv Albertine's query into "who invented the typical girl" helped spawn the most famous song by all-female punk outfit The Slits. The song skewers all of the clichés of female adolescence, whether it's labelling them sensitive and emotional, or insecure consumers who blindly fall in line.
Off their 1979 debut album, Cut, "Typical Girls" has been hailed as one of the defining releases of the post-punk era, yet The Slits burned bright for only a short time. Known for their wild live acts, the band's charm lied in their combustive and spontaneous nature. As Slits bassist Tessa Pollitt describes their creative approach, "It was just instinctive female music. We weren't trying to play like men. We were just being ourselves." John Peel called them "the very essence of punk" and yet they had no shortage of detractors. With singer Ari Up's sardonic German accent and their loose, punk-reggae style, The Slits' naturalistic style of performing was aped by others for decades.
The Slits - Typical Girls
Grace Jones: "Private Life" (from Warm Leatherette, 1980)
The disdain with which Grace Jones sings this stand-out cut from her Warm Leatherette album says it all: whatever relationship dramas the subject of the song is going through, she wants no part of it. He might think he's using her for emotional blackmail, but Jones' dispassionate vocal makes it all too clear who's really got the upper hand in this situation.
Jones' version of "Private Life" was released as a single in June 1980, just five months after The Pretenders' original, though Pretenders frontwoman Chrissie Hynde, who wrote the song, immediately ceded ownership to Jones. "When I first heard Grace's version I thought, Now that's how it's supposed to sound!" Hynde later recalled, adding, "In fact, it was one of the high points of my career."
Having started out in the disco scene of the late 70s, Jones spearheaded the new decade with her dubby mix of reggae and new wave, while her androgynous look and no-nonsense attitude made her an icon, inspiring a generation of women to take what's theirs and make no apologies for it.
Grace Jones - Private Life (1980)
Pat Benatar: "Hit Me With Your Best Shot" (from Crimes Of Passion, 1980)
The allusion to violence in both the song title and its parent album are no accident: Benatar was coming out fighting, and though its lyrics are ostensibly defiant in the face of heartbreak, it's hard not to hear in the song a rebuke to abusive partners: "Well you're a real tough cookie," she sings of a man who "don't fight fair," a sneering put-down traced in her voice.
The song's status as a rock anthem was assured when it sold over a million copies in the States, but "Hit Me With Your Best Shot" has also enjoyed an afterlife that few could have predicted. Often heard being sung from the stands at sports events, it has also appeared in computer games and been sampled by Eminem (for an unreleased song of the same name), becoming a classic that not only spans genres and age groups, but which has transcended gender as well.
Pat Benatar - Hit Me With Your Best Shot (Live) (Official Music Video)
Diana Ross: "It's My Turn" (from To Love Again, 1981)
If anyone thought Ms Ross had already had her turn with The Supremes – and then as a solo artist throughout the 70s – she wasn't yet ready to relinquish the spotlight. Penned for the film of the same name and released as a single in 1980, Ross' emotive performance is both one more step into the limelight to claim another decade as one of the world's top-selling females, and a heartfelt confirmation of the journey she took to get there.
Almost a "My Way" from a singer whose career began in one of the biggest girl groups on the planet, "It's My Turn" may not come to mind as immediately as other anthems, but it encapsulates that moment when a star-in-the-waiting finally gets their due. Though worthy of rediscovery by a younger audience, perhaps the reason that no younger stars have stepped forward to cover the song in recent years is for the very simple reason that they just don't make them like Diana Ross anymore.
It's My Turn Live Diana Ross 1994
Lucinda Williams: "Changed The Locks" (from Lucinda Williams, 1988)
Woe betide the man that crosses Lucinda Williams. Originally released on her 1988 self-titled third album, "Changed The Locks" is a barnstorming country-rocker shot through with punk attitude. In live performances, Williams channels the ragged glory of Neil Young And Crazy Horse at their best for renditions dripping with disdain as she unleashes a litany of actions taken to ensure that a former lover can't bother her again.
Country music isn't usually lacking for attitude, but this kiss-off hits right in the kisser, Williams not only banishing her target from her house, but also rerouting the train that runs through town – hell, changing the name of the town itself. It remains a high point in her career, and marked her out as her own woman through and through.
The term "alt.country" hadn't even been coined when this song came out, but "Changed The Locks" signposted the way towards the emergent subgenre, which revitalised a music often overlooked by younger audiences. Country's latter-day cool cachet can be directly traced back to this bridge-burning anthem.
Lucinda Williams Live HQ, Changed the Locks, 2001 Vh1,Best Audio Version
Salt-N-Pepa: "None of Your Business" (from Very Necessary, 1993)
To those who lambast late 80s and early 90s rap's attitude towards women, you can just point them in the direction of Salt-N-Pepa's boundary-breaking hit and music video "None Of Your Business." After breaking onto the scene with other sexually frank singles "Push It" and "Let's Talk About Sex," Cheryl "Salt" James, Sandi "Pepa" Denton and DJ Deidra "Spinderella" Roper flipped the script on hip-hop's male-dominated braggadocio and offered their own answer to Bobby Brown's "My Perogative." A retort to those critics who called them "too sexy" and candid, it begs the question, "What's the matter with your life/Why you gotta mess with mine?"
As one of the first (and most successful) female rap crews in the game, Salt-N-Pepa delivered sex-positive missives that tackled taboo subjects and talked about them in real way and with an infectious bass line to boot. Pearl-clutching responses aside, the hit even earned the group a Grammy win, signalling mainstream acceptance. Part of the appeal of Salt-N-Pepa is the apparent carefree attitude they embody in their lyrics and performances, like you're just eavesdropping on a stoop hang.
PJ Harvey: "Man-Size" (from Rid Of Me, 1993)
Few musicians have addressed gender politics as head-on as Polly Jean Harvey. The provocative UK alt.rocker who took the 90s by storm blazed a warpath on her second album Rid Of Me, with post-punk precision and visceral lyrics. As a winking nod to the clichés of hyper-masculinity, "Man-Size" not only alludes to a certain size-vanity but also subverts traditional gender power dynamics
Throughout the song Harvey masquerades as a man and literally lets "it all hang out", and by the end she burns out the remaining femininity. While Rodgers and Hammerstein had Nellie Forbush "wash that man right outta my hair", PJ Harvey douses hers with gasoline. Along with the equally swaggering "50 Ft Queenie," "Man-Size" was the breakout single on the album, despite coming after the orchestral version of song in the tracklisting. Backed by a modern string ensemble, it sounded like disturbed chamber music or the soundtrack to an imaginary feminist bonfire.
If there was a battle of the sexes, PJ Harvey was determined to win the war, personal politics notwithstanding. Content to let the music speak for itself rather than publicly align herself with a label, songs such as "Man-Size" and "Dress" speak to the female condition without speaking in terms of romantic relationships.
Jill Scott: "One is the Magic #" (from Who Is Jill Scott? Words And Sounds Vol 1, 2000)
Jill Scott knows it doesn't take complicated arithmetic to figure out you're the only one you can depend on. The Philly-based soul singer and poetess' entire debut album is brimming with sage songs and lyrical wisdom. She also proves truisms are not limited to one language, as she begins the song in Spanish that translates to ""There is no one but me, one is the magic number/In life and in death, one is all you need. Understand"? She even adds castanets and a blaring trumpet for added effect.
Some prefer their soul singers with messy love lives, in the belief that pain provides more inspiration than contentment. But the beauty of the album and Jill Scott as an artist is that she's multifaceted. She can sing about all-encompassing love, heartbreak and walking away from both with equal nuance. While ""He Loves Me (Lyzel in E Flat)" was the hit off the album, "One is the Magic #" proved Ms. Scott wasn't just defined by her relationships to others. Formulated like a nursery rhyme, "One is the Magic #" operates like a mnemonic device, reminding you that self-love is the most important kind there is. Maybe Whitney was right all this time?
Le Tigre: "Keep on Livin" (from Feminist Sweepstakes, 2001)
Not every ode to empowerment is "I am woman, hear me roar" pop-packaged encouragement. Leave it to electroclash band Le Tigre to write a song about overcoming assault packaged in the catchy punk of the early naughts. Bourne out of a side project from riot grrl legend Kathleen Hanna, Le Tigre managed to pull off sociopolitical lyricism combined with radio-friendly electro-pop.
Along with her JD Samson and her former Troublemakers bandmate Johanna Fateman, these self-described "underground electro-feminist performance artists" were unapologetic in their music and the addition of Samson helped bring LGBT themes into the fray of indie music at the start of a new decade.
As you can imagine, with an album name like Feminist Sweepstakes, Le Tigre wore their politics on their sleeve, and "Keep On Livin'" is no different. Uncut called the album "The catchiest lesson in sexual politics you're likely to hear this season," but "Keep on Livin'" did more than just power up your iPod. It was less of a manifesto than a survivor's guide for any kind of emotional trauma; a reminder that life keeps going and the drum machine beats on. With Kathleen Hanna and JD Samson as dual cheerleaders, you're inclined to believe them.
Katy Perry: "Roar" (from Prism, 2013)
Smack bang in the middle of the third wave of feminism, a number of pop princesses began to assert themselves beyond the strictures of what were traditionally expected of the pop star. The love songs and party anthems were toned down in favour of direct declarations of independence, and a new generation of female fans were encouraged to find their own voices.
Rebooting Helen Reddy's "I Am Woman" for the 21st Century, Katy Perry's "Roar" also referenced testosterone-heavy classic rock anthems ("Eye Of The Tiger," "We Are The Champions") and let loose a new-look Perry who could be seen in its video undergoing a transformation from damsel in distress to Queen Of The Jungle.
Subtlety may not have been the watch word, but it can't be overstated how such positive affirmation will affect young fans in their formative years. Like Lady Gaga, Perry has often aligned herself with outsiders (just see her video for "Last Friday Night (TGIF)"), but in welcoming them with open arms she has also encouraged them to feel part of the mainstream. In a world where social-media bullying shows no sign of abating, Perry's message of self-empowerment couldn't be any more resonant.