Can White Men Play The Blues?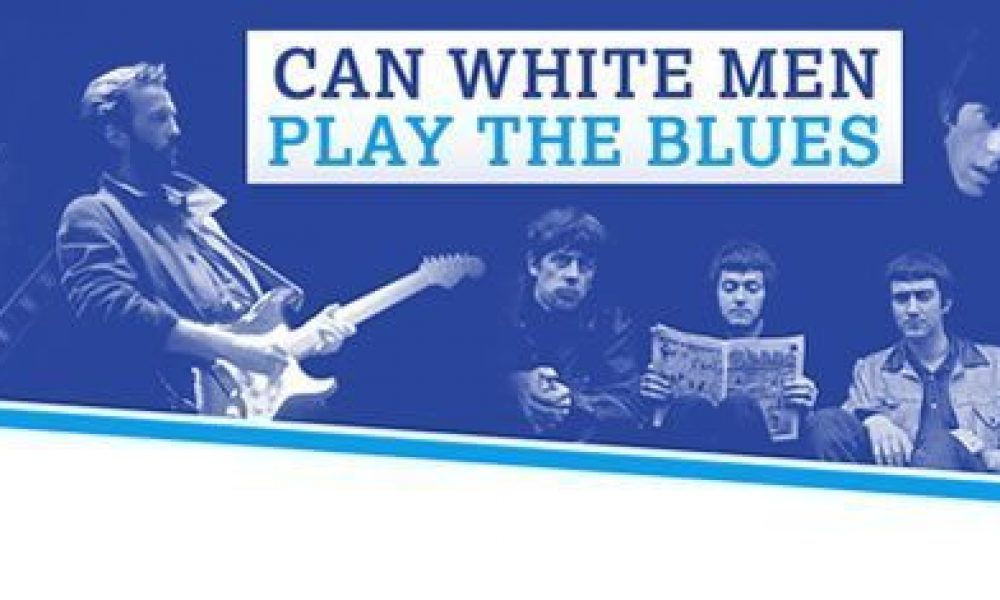 1It was in late 1968 that the Bonzo Dog Band asked the musical question, 'Can Blue Men Sing The Whites?' In typical Bonzo's fashion it was their quirky take on the question that was being raised by many music journalists at the time… "Can White Men Play the Blues?" Former Rolling Stones bass player Bill Wyman was asked the question and his reply was unequivocal – "If they try really hard."
The British Blues boom that had its origins in the early 1960s with The Rolling Stones and John Mayall was what helped prompt this question. Eric Clapton, who had been in the Yardbirds, another blues-influenced band, before he joined John Mayall's Bluesbreakers, later forming Cream and who had a solo career steeped in the blues has done more than most to demonstrate that White men really can play the blues. Later, Gary Moore came along to provide his unique guitar playing skills to this time-honoured tradition.
The Bonzo's parody of the White men playing Blues question came half a decade after the British Blues boom had begun. The Stones were at the forefront of what was a very London centric phenomenon – white boys interested in the music of the Mississippi Delta and the electric blues of Chicago. They named themselves after a track on The Best of Muddy Waters that the king of Chicago Blues had released in 1958 – initially, like the song's title, they were often billed as The Rollin' Stones.
The Godfather of the London blues scene was Alexis Korner, the son of an Austrian Jew and a half-Turkish, half-Greek mother, and it was he along with Cyril Davies who set up the Ealing Blues Club where some of the future Stones first met. They watched Brian Jones, sitting in with Korner's band, playing slide guitar…at the time the only guy in Britain to be emulating his hero Elmore James.
By the time the Stones had a residency at Richmond's Crawdaddy Club in early 1963 their set was wall-to-wall blues with tunes by Chuck Berry, Elmore James, Muddy Waters, Jimmy Reed as well as Bo Diddley after whose song the club was named. Once the Stones secured a record deal the blues took a temporary back seat as they were groomed to have that all-important hit record. Come the following year, and their fifth single, they put their version of Howlin' Wolf's 'Little Red Rooster' on top of the singles chart – the first blues record to top the UK singles bestseller list.
Alexis Korner also had a hand in John Mayall's career. Born 30 miles from Manchester, John Mayall first learned to play the guitar before switching to the piano, inspired so to do by hearing Meade Lux Lewis and Albert Ammons on Blue Note Records. He had his own band in Manchester, where he attended art school, but he was encouraged by Alexis Korner to take advantage of the London's burgeoning Blues scene. In 1963, aged thirty, John Mayall formed The Bluesbreakers, a band with arguably more line-ups than any other in the history of modern music. Signing to Decca Records, also The Rolling Stones' first label, The Bluesbreakers' first single, 'Crawling up the Hill', coupled with 'Mr. James', was released in May 1964 – it was not a hit. Playing bass with Mayall was John McVie, and by the time Eric Clapton left the Yardbirds to join Mayall in October 1965 Hughie Flint was filling the drum stool. Early the next year they cut the brilliant album, Bluesbreakers with Eric Clapton. While it proved to be a breakthrough it was not long before Clapton left to be replaced by Peter Green who of course later formed Fleetwood Mac with two other Mayall alumni, Mick Fleetwood and John McVie.
After Peter Green's departure from Mayall he recruited 18 year old wunderkind, Mick Taylor, who then, two years later, replaced Brian Jones in The Rolling Stones and injected his unique white boy lead guitar into Keith's blues' sensibilities; it proved to be a sensational combination.
While The Rolling Stones had used the blues to kick-start their career they didn't fall out of love with them, nor have they ever lost faith. Their respect for the blues is clear to hear on 'You Gotta Move', a cover of a Mississippi Fred McDowell song on Sticky Fingers that features Keith's acoustic guitar and Mick T's slide playing.
Mick Taylor made his on-stage debut with The Rolling Stones when they played Hyde Park in 1969, a few days after Brian Jones's tragic death. Mick Jagger was inspired to play the concert having been to see Eric Clapton play London's famous park with his new band, Blind Faith, following the demise of the blues-rock trio Cream, who had split at the end of 1968. Rather than open with one of their own songs the Stones chose to cover a track by Texas blues guitarist Johnny Winter.
Blind Faith with Stevie Winwood on lead vocals were strongly influenced by the blues and within a year of splitting up, Eric Clapton went on to become one of the single most vociferous champions of the blues and the embodiment of what most people think of as a white bluesman. His albums include tributes to Robert Johnson, as well as an album with B.B. King and every one of his solo albums during the last five decades has been infused with the blues. Just listen to EC's version of Bessie Smith's 'Nobody Knows When You're Down and Out' from Layla and Other Assorted Love Songs for conclusive proof that White boys can sing and play the blues.
On his 2013 solo album, the enigmatically entitled Old Sock, Eric Clapton pays tribute to Gary Moore by covering the Irish Blues guitarist's 'Still Got the Blues for You'. The song is the title track of Moore's 1990 album, which featured guest appearances by George Harrison and blues legends Albert King and Albert Collins. Moore's biggest influence was Peter Green and he honoured his mentor with his 1995 album, Blues For Greeny, on which Moore played Green's 1959 Les Paul Standard guitar, which Green had lent him and that the Irishman subsequently bought.
And in case you think it's just white men who fancy their chances playing the blues then think again and check out both Bonnie Raitt and Susan Tedeschi who are two modern-day artists who have continued the long line of guitar-toting women blues players that stretches back to Memphis Minnie and Sister Rosetta Tharpe.
Format:
UK English