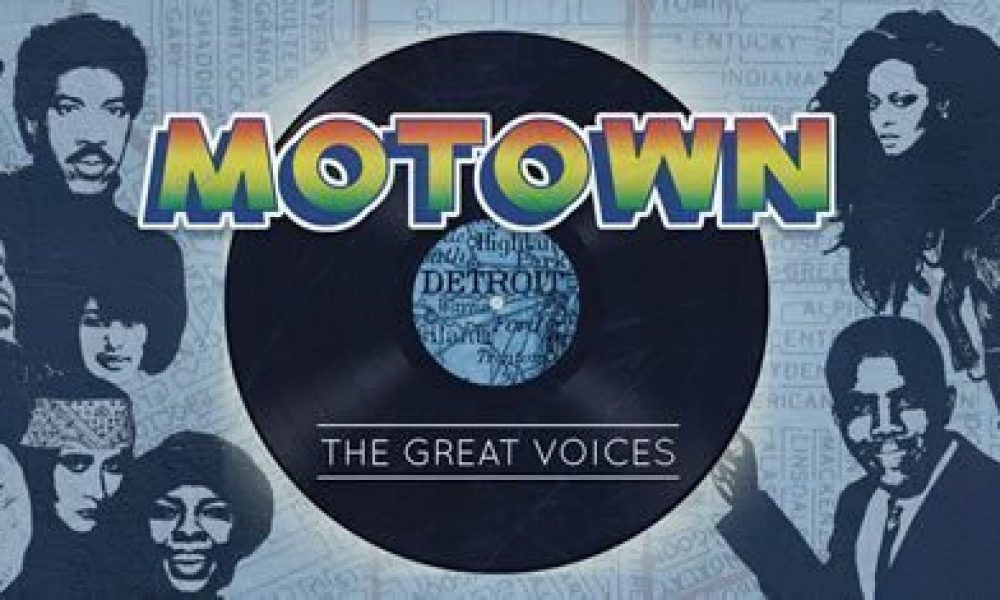 A quarter century ago, four Motown singers, the pillars of Motown Records – Smokey Robinson, Stevie Wonder, Marvin Gaye and Diana Ross – paid homage to the father of their pride.
It took the form of a song, 'Pops, We Love You', dedicated to Berry Gordy, Sr., parent of the man whose talent, determination and good fortune helped them to become global superstars: Berry Gordy, Jr. In 1978, "Pops" died at the age of 90, and the impression he left on Smokey, Stevie, Marvin and Diana was evident from the tribute they recorded that year.
But Motown was a business greater than the power of four. Consider the case of Mary Wells, who buttonholed the boss at a Detroit nightclub, hoping to place a self-penned song with Jackie Wilson. Berry Gordy commanded Mary to sing it there and then. Her chutzpah (not to mention the calibre of the tune, 'Bye Bye Baby') yielded a recording contract, followed by a caseload of hits between 1960 and '64.
…And, of course, who can forget those powerful 60s groups that were an integral part of Motown (for more information read our Motown: 60s Groups feature).
There's another reason Mary Wells will not be forgotten: her recordings with Marvin Gaye. They only made one album together, but it was seductive – and commercial. No wonder that Marvin's mentor, Harvey Fuqua, went on to team his star with Motown ingénue Tammi Terrell for some of the most celestial duets in popular music. Marvin and Tammi may not have been lovers in life, but on disc, theirs was a true romance, blessed with such valentine moments as 'Ain't No Mountain High Enough' and 'You're All I Need To Get By.'
Tammi was a tough cookie – look, she had worked for James Brown! – and when she cut solo sides, they were bullet-proof, including 'Come On And See Me' and her 1968 take on The Isley Brothers "This Old Heart Of Mine.' By several accounts, her real love interest was David Ruffin – a man whose commanding voice earned him a lead slot in The Temptations. Brother Jimmy Ruffin almost claimed that honour, but he couldn't dance, so he had to make do with a solo career and, oh, just one of the most moving Motown monuments, 'What Becomes Of The Brokenhearted.'
Meanwhile, the Detroit company's first West Coast coquette was 17-year-old Brenda Holloway, recruited by producer Hal Davis. If she had built no other brick in the Motown wall than 'Every Little Bit Hurts,' it would have been reason for celebration. But Brenda went on to cement her place in pop music history by co-writing and recording the original 'You've Made Me So Very Happy' – later to become a global signature tune for rock-jazz-crossover combo Blood, Sweat & Tears.
Watts-born Brenda had courage, too: she eventually asked Berry Gordy for a release from her contract, because – as a Los Angeles resident – she felt lower down the pecking order than artists who lived in Detroit. But with tracks like 'When I'm Gone' and 'Just Look What You've Done' to her credit, Brenda Holloway belongs to Motown forever.
Almost two decades later, the Gordy team broke another California girl, Teena Marie. Sure, Rick James helped, but the determination and talent of Mary Christine Brockert (as she was born) guaranteed her a place on the charts. In his autobiography, Gordy proudly called Teena "a discovery of mine," and so he should. The singer's debut hit, 'I'm A Sucker For Your Love,' was a memorable mix of black & white rhythm & blues from the third-generation of Motown solo stars, and only the first of her many successes.
Thelma Houston also belongs to the roll-call of distaff soloists from California and shares the credit for her signature disco smash, 'Don't Leave Me This Way,' with the afore-mentioned Hal Davis. While he was producing the song, a local musicians' union official complained about the running time. "We were seven minutes into the tune," Davis recalled, "and the guy walked in from the union, saying, 'Hey, we've been hearing that you're cutting these long versions. You can't keep doing that, we're going to have to start charging extra'."
You can imagine Hal's response – and Thelma's, too. She had been hitless up to that point in her career, so Houston wasn't going to have a problem attributable to bureaucrats.
Rick James, too, had difficulties with bureaucracy – in his case, the U.S. Navy – but that failed to arrest his ascent. He soared thanks to some of the most compelling funk of the 1980s, including 'Super Freak' and 'Give It To Me Baby.' Rick was Motown's biggest solo star of the decade, claiming that kudos before Lionel Richie left the Commodores to rule the world.
Leaving a universally popular group is always a gamble, of course, and many lose. But that was never going to happen when Smokey Robinson said goodbye to The Miracles, nor when Diana Ross split from The Supremes. Their respective talents were too great to be contained, and besides, Motown spent significant amounts of money and energy to assure their continuing climb to the top of the entertainment business.
That said, Berry Gordy admitted he wasn't happy when his "children" wanted to make their own way in the world without him – solo, if you will. "One day," he told an audience of Yale students in 1985, "I had the shocking discovery, after working with these people, teaching them to write songs and produce records, and do all the things. It hit me like a ton of bricks, that they were more talented than I was. Now for a person with my ego, that didn't sit too well, so I didn't tell them for a long time. But sooner or later, they found out that the master was in them. Once you believe that and understand what it is that you do, it is very hard for you not to succeed."
Here's a toast to leaving home, and to the singular stars of the Motown galaxy.
Format:
UK English