EELS Announce Dreamworks Vinyl Box Set For October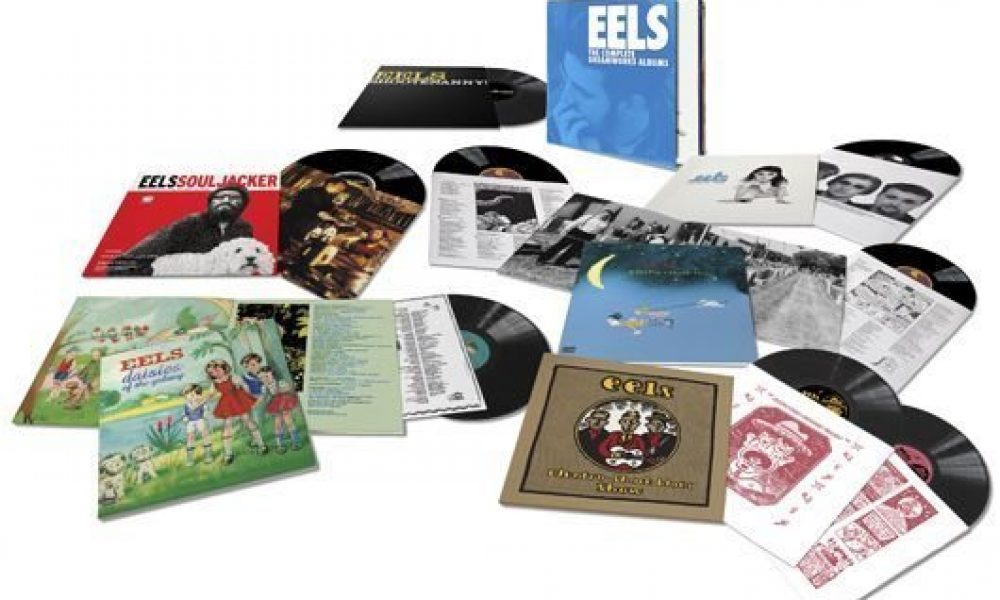 The complete DreamWorks catalogue of alt.rock icons EELS, brainchild of Mark Oliver Everett, is collected on The Complete DreamWorks Albums box set, as part of Universal's Back To Black series. An eight-LP collection, pressed on deluxe 180g vinyl and including an MP3 download code, it collects five of the group's studio albums released between 1996 and 2003, along with an exclusive live recording, Electro-Shock Blues Show. Electro-Shock Blues and Electro-Shock Blues Show will be on double-vinyl, while each studio album will also be made available separately.
From the downbeat pop of 1996's Beautiful Freak through raucous early 00s outings Souljacker and Shootenanny!, The Complete DreamWorks Albums offers a comprehensive overview of this most unique singer-songwriter's essential recordings. Shaped by Everett's relentless creative drive and a revolving-door policy that's welcomed everyone from Americana icon T-Bone Burnett through to cutting-edge production duo The Dust Brothers and Beck/Elliott Smith/REM drummer Joey Waronker, EELS remain one of the most consistently enthralling groups to have emerged in the last 20 years.
While Everett remains a mercurial frontman (known in the past to have performed magic tricks during concerts, he later retreated behind a beard and shades for 2001's Souljacker, an album that examined the lives of a varied cast of misfits), he bared his soul on the dark confessionals of 1998's Electro-Shock Blues, before unleashing the leftfield exuberance of 2000's Daisies Of The Galaxy. Partly recording that album on the same piano that Neil Young used for After The Gold Rush is no mere coincidence: a life-long Neil Young fan, the prolific Everett boasts the same kind of consistently varied – and engaging – output as his hero "Shakey".
The Complete DreamWorks Albums is essential for fans of Everett's genius for marrying a skewed world view with some of the most compelling music ever committed to tape. Order it below:
Format:
UK English