New Zappa Releases Get Our Vote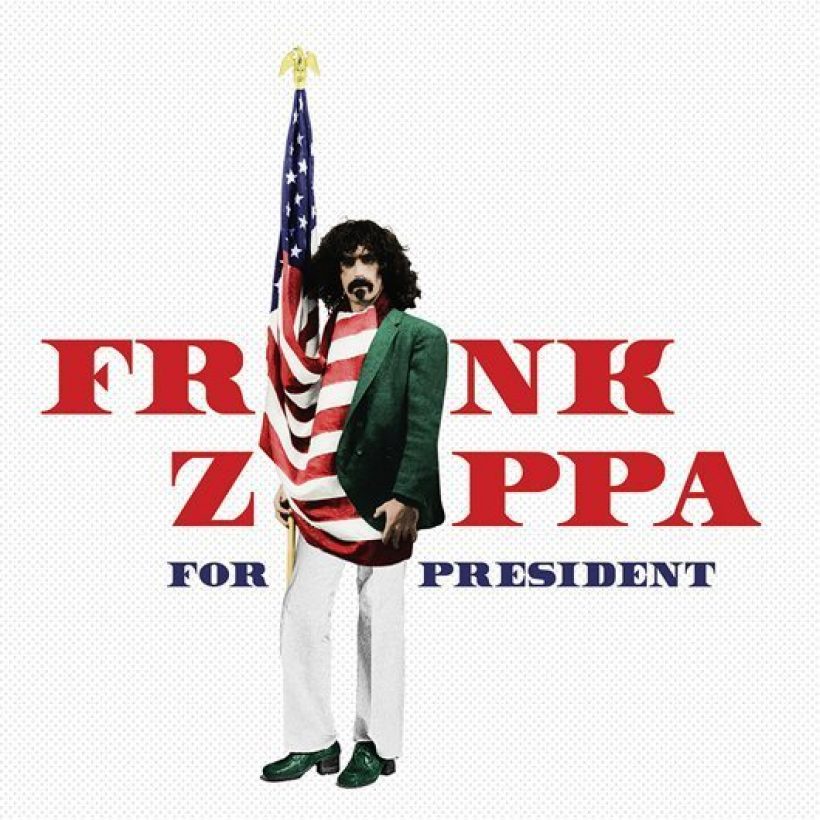 With the US embroiled in one of the most hotly contested – and contentious – presidential races in history, the world sorely needs the influence of one erudite, visionary man… Hillary Clinton stands to the left, Donald Trump to the right, but, looking down upon both of them – and casting his acerbic glare across the globe – is Frank Zappa, the man who devoted a lifetime to satirising modern US culture.
He had the musical chops to back up his statements too, as Frank Zappa For President, due for release on 15 July, ably proves. A seven-track album culled from Zappa's extensive vault, it focuses on unreleased recordings performed on the Synclavier – neatly doubling, then, as both progressive political statement and what would at the time have been a pioneering use of emergent new technology. Zappa threatened on occasion to run for President, and with the inclusion of a live version of 'When The Lie's So Big' and musings on '"When I Become President…"', Frank Zappa For President leaves the listener wondering… What if…?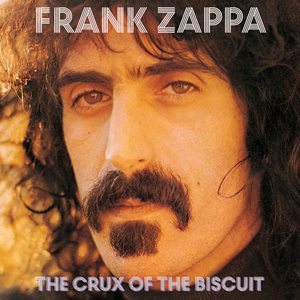 Released on the same day, The Crux Of The Biscuit offers an alternative view of Apostrophe ('), the classic, Gold-selling Zappa album that reached No.10 on the Billboard charts in 1974 – fittingly, the year that President Nixon resigned from office amid Watergate scandal. The results of another archival trawl through the vault, conducted while the Zappa estate put together their 40th-anniversary edition of Apostrophe ('), The Crux Of The Biscuit offers fans a first glimpse at rare alternate mixes, studio outtakes and live performances of songs from the original album.
Part of the extensive Frank Zappa Project/Object Audio Documentary archival series, these collections come hot on the heels of the 27 May reissue of the 3CD Lumpy Money Project/Object set and Venues #1 through #3 of the live Road Tapes collections. The full tracklistings for Frank Zappa For President and The Crux Of The Biscuit are:
Frank Zappa For President
'Overture to "Uncle Sam"'
'Brown Shoes Don't Make It (Remix)'
'Amnerika (Vocal Version)'
'"If I Was President…"'
'When the Lie's So Big (Live)'
'Medieval Ensemble'
'America The Beautiful (Live)'
The Crux Of The Biscuit
'Cosmik Debris'
'Uncle Remus (Mix Outtake)'
'Down In De Dew (Alternate Mix)'
'Apostrophe' (Mix Outtake)'
'The Story Of Don't Eat The Yellow Snow/St Alphonzo's Pancake Breakfast'
'Don't Eat The Yellow Snow/St Alphonzo's Pancake Breakfast (Live)'
'Excentrifugal Forz (Mix Outtake)'
'Energy Frontier (Take 4)'
'Energy Frontier (Take 6 with OD's)'
'Energy Frontier (Bridge)'
'Cosmik Debris (Basic Tracks Take 3)'
'Don't Eat The Yellow Snow (Basic Tracks – Alternate Take)'
'Nanook Rubs It (Basic Tracks – Outtake)'
'Nanook Rubs It (Session Outtake)'
'Frank's Last Words…..'
Format:
UK English