Simple Minds Continue To Sparkle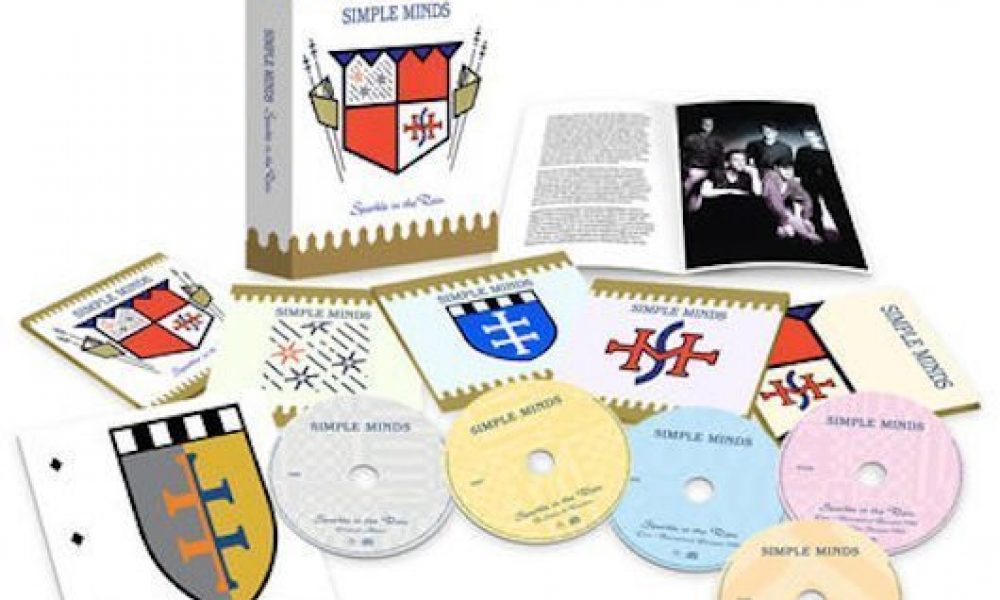 The remarkable new momentum in the storied career of Scottish rock pacesetters Simple Minds, which has seen great acclaim and sales for their current 'Big Music' album, continues with the news that Universal Music Catalogue will release a five-disc box set on March 16, 2015 of the band's seminal 'Sparkle In The Rain' album.
The 1984 title, Simple Minds' sixth studio release, became their first to go to No. 1 in the UK, turning double platinum there and also hitting the top 20 in Australia, Canada, Germany, Holland, New Zealand, Norway, Sweden and Switzerland. The new box set will include a wealth of material from this highly significant era.
The first disc consists of the original album, remastered at Abbey Road Studios by Andrew Walters and overseen by the band's Charlie Burchill. Disc two contains rare B-sides, some on CD for the first time such as a live version of 'Hunter And The Hunted' and 12-inch remixes of 'Waterfront,' 'Speed Your Love To Me,' 'Up On The Catwalk' and 'A Brass Band In Africa', plus 'Bass Line,' the original instrumental that turned into 'White Hot Day'.
On the third disc is a previously unreleased hometown concert recorded at Barrowland in February 1984. That continues on disc four, which is completed by a three-track BBC Radio 1 session from September 1983. Disc five consists of a 5.1 surround sound mix of the album, a high-res stereo mix and a Dolby digital 5.1 surround mix. That disc also contains the original promo videos, 'Top Of The Pops' and 'Oxford Road Show' performances of 'Waterfront,' 'Speed Your Love To Me' and 'Up On The Catwalk'.
The box set will also boast a 36-page booklet with extensive sleeve notes by Simon Cornwell (SimpleMinds.org), featuring new interviews with Jim Kerr and Charlie Burchill, rare photos and memorabilia. The remaster of the album will also be available on digital download, standard CD, a two-CD version featuring an abridged version of the box set's sleeve notes), Blu-ray and LP.
Pre-order your copy of the 'Sparkle In The Rain' CD box set here
Explore our dedicated Simple Minds Artist Page here
Format:
UK English