Third Time's A Charm For Motown 7"s Box Set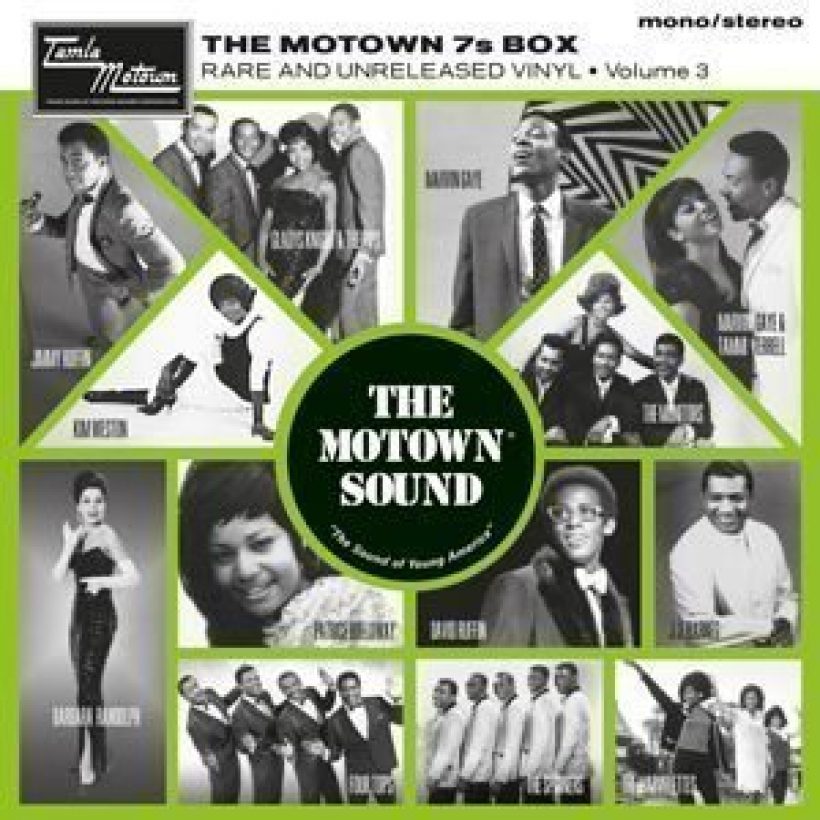 Just when you thought they couldn't get any groovier, The Motown 7s Box: Volume 3 comes along to prove that Motown's stable of talent recorded more floor-fillers than you can shake a tailfeather at. Following on from the previous two collections, this third instalment raises the bar with some super rare cuts from the Motown vault – a number of which are making their first-time appearance on 7". Oh, and there's the small matter of the previously unreleased JJ Barnes outing 'Show Me The Way'. Guaranteed to send Northern soul fans into a lather, this long lost recording will leave Motown collectors clamouring for more unreleased stormers from the label's vast archives.
Featuring other rarities such as Marvin Gaye's take on the Tom Jones classic 'It's Not Unusual' and Glady Knight And The Pips' 'The Stranger' (an Ivy Jo Hunter-penned high point that was originally tucked away on side two of Gladys and co's 1969 LP, Nitty Gritty), The Motown 7s Box: Volume 3 contains 14 tracks over seven 7"s, and presents some of the finest lesser-known moments to come out of Berry Gordy's empire in the late 60s.
The Motown 7s Box Volume 3 is due for release on 21 October, and uDiscover has an exclusive offer giving away a free A3 poster with the first 100 pre-orders of the set. Scroll down for the full tracklist and pre-order the collection here:
Disc 1
Patrice Holloway/The Marvelettes: 'The Touch Of Venus'/'Your Love Can Save Me'
Disc 2
Al Kent/Barbara Randolph: 'The Way You Been Acting Lately'/'My Love Is Your Love (Forever)'
Disc 3
David Ruffin/Four Tops: 'It's Gonna Take A Whole Lot Of Doin'/'Sweet Was The Love'
Disc 4
Gladys Knight And The Pips/Jimmy Ruffin: 'The Stranger'/'The "In" Crowd'
Disc 5
JJ Barnes/Kim Weston: 'Show Me The Way'/'I'm Gonna Make It Up To You'
Disc 6
Marvin Gaye/Marvin Gaye And Kim Weston: 'It's Not Unusual'/'We'll Be Satisfied'
Disc 7
The Monitors/The Spinners: 'Crying In The Night'/'Head Over Heels In Love With You Baby'
Format:
UK English