6LACK Shares 'Homicide' With Jessie Reyez And 'Mean It'
The R&B superstar's tour kicks off on October 1.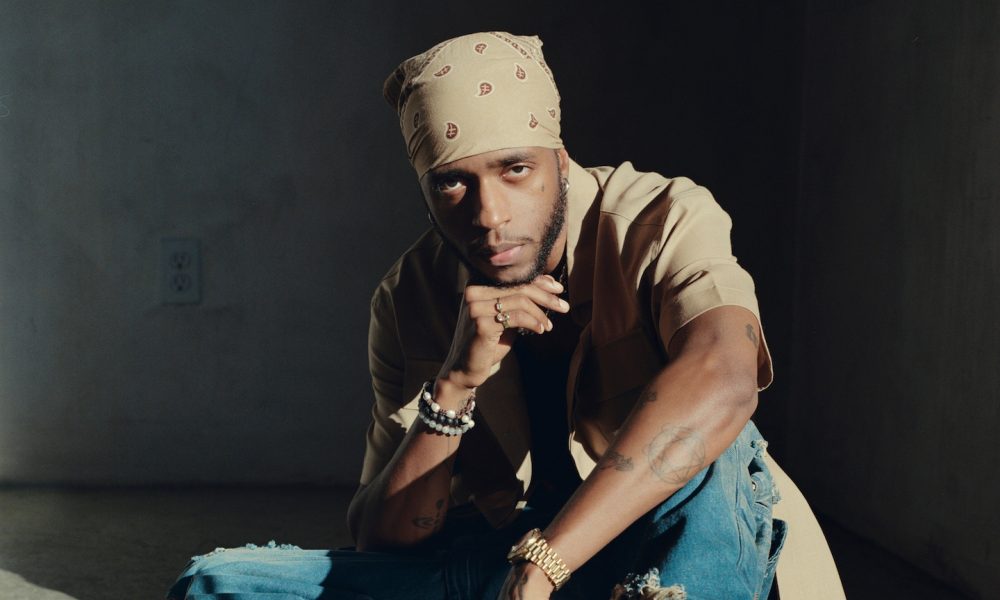 6LACK has shared two thrilling new songs via LVRN/Interscope Records ahead of his first headlining tour in over six years.
The exhilarating track "Homicide" finds 6LACK and singer/songwriter Jessie Reyez coming together after many years of friendship and deep admiration for one another. Here, the two artists breathe life into the complexities of intense love, infatuation, and the synergy of the two, painting a portrait of a fatal tango between two lovers. The strong, years-long bond between the two artists is almost palpable through the track, as it tastefully bridges their equally compelling vocals together.
6LACK, Jessie Reyez - Homicide [Lyric Video]
The stirring track "Mean It" chronicles a moving confessional and showcases 6LACK's unmatched dexterity through a striking vast sonic terrain that demonstrates why he remains one of the most pivotal artists in music today.
Additionally, 6LACK will be kicking off his colossal Since I Have A Lover world tour on October 1 in Portland. The tour will span across North America and Europe with over 40 dates and with support from an array of dynamic artists including Mereba, SPINALL, QUIN, Jordan Ward, and Sadboi throughout the run. The trek will serve as 6LACK's highly anticipated return to the stage after an over six-year touring hiatus.
6LACK - Mean It [Lyric Video]
Back in July, 6LACK unveiled a new sleep soundscape album based on Since I Have A Lover, made in collaboration with Endel. LTo expand the album's impact and reach people in new ways, 6LACK has collaborated with Endel to reimagine his album as two functional soundscapes.
"This is about letting people experience my music in a new way," 6LACK said of the collaboration with Endel. "These sounds can be for rest and relaxation, or for helping you feel inspired and creative. It's for finding a sense of balance in life. Since I Have a Lover has plenty of magical sounds, and combined with Endel's AI and science, it was easy to create something that felt healing."