Iconic 'Abbey Road' Zebra Crossing Gets A Refresh
Given the decrease in foot traffic, the city was finally able to give the crossing a much-needed refresh and a new coat of paint.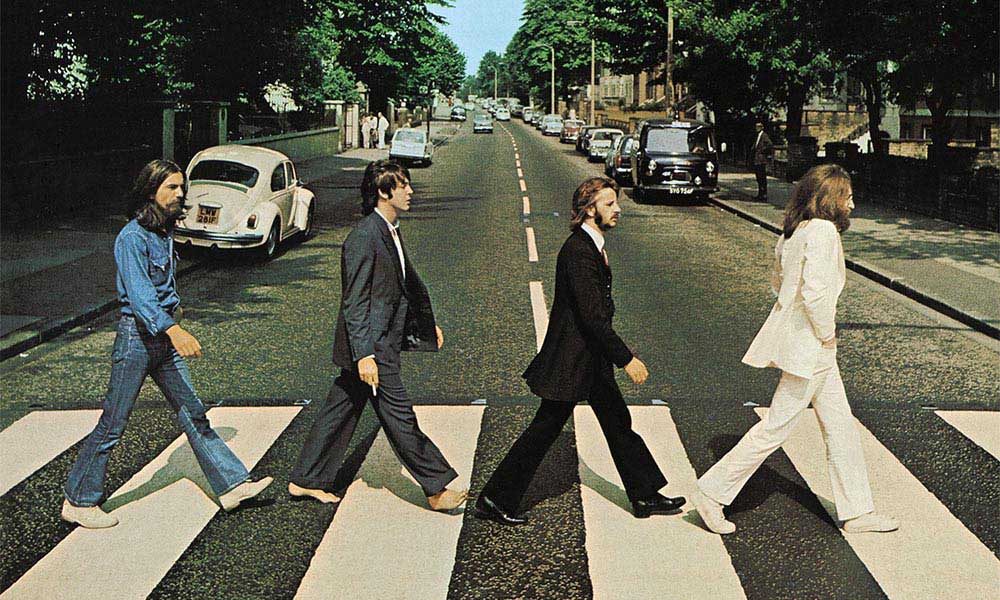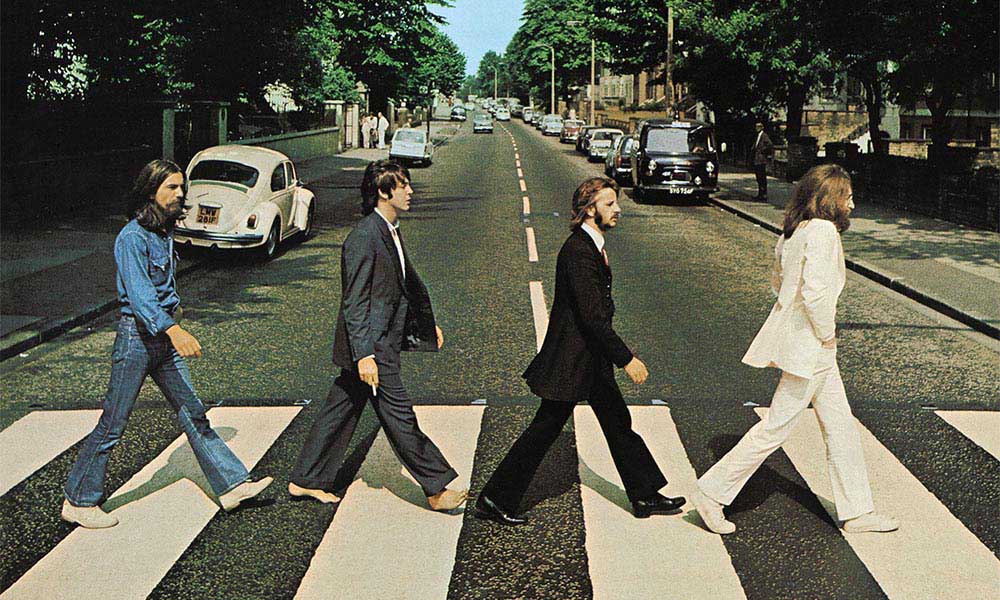 As the world continues to self-isolate and practice social distancing, many tourist attractions have become empty, including the iconic zebra crossing in London from The Beatles' Abbey Road album.
Given the decrease in foot traffic, the city was finally able to give the crossing a much-needed refresh and a new coat of paint.
Usually crowded with throngs of Beatles fans and tourists from all over the world, the intersection is unusually quiet and calm as the Abbey Road Earth Cam shows.
That odd fluke when you turn up to photograph an empty #abbeyroad and stumble across a team refreshing the iconic zebra crossing. @thebeatles @GettyImagesNews pic.twitter.com/RiW0NfJBeE

— Leon Neal (@tabascokid) March 24, 2020
It's been over 50 years since photographer Iain MacMillan scaled a ladder on the corner of Abbey Road and Grove End Road and snapped the photo of Paul, John, George and Ringo on that historic day in 1969.
Since then it has drawn thousands of Beatles from across the world who make their pilgrimage to Abbey Road. In 2010, the Abbey Road crossing became a protected site for its cultural and historical importance.
The Abbey Road album cover also made headlines recently after two designers from the Los Angeles-based agency Activista reimagined the cover to comply with California's new social distancing guidelines.
Beto Fernandez and Paco Conde dubbed the project "6 Feet Covers" and listed Abbey Road as their favourite, after they redesigned the Fab Four spread out down the road.
'social distancing' applied to iconic album covers like the beatles' abbey road https://t.co/mZI9bESJ2N pic.twitter.com/JAyaomFmtn

— designboom (@designboom) March 24, 2020
"It's such an important album and the cover is super iconic," Fernandez told Fast Company, "but also the photo really helps create drama around social distancing, which is what we needed".
The duo redesigned 16 iconic album covers in total, including Bookends by Simon & Garfunkel, Abbey Road by the Beatles, Queen II by Queen, Destroyer by Kiss, Rumours by Fleetwood Mac, Highway to Hell by AC/DC, Straight Outta Compton by NWA and Anthology by the Ramones.
"Social feeds are suddenly full of sad and scary news, so we thought we should do something more lighthearted and fun, while still keeping the importance of the message," explained Fernandez.
Listen to the best of The Beatles on Apple Music and Spotify.
Format:
UK English