Aitch Launches Travel Scheme To Help Young People Get To Gigs And Festivals
The Manchester rapper wants to help under-25s get out to events as the cost of living rises in the UK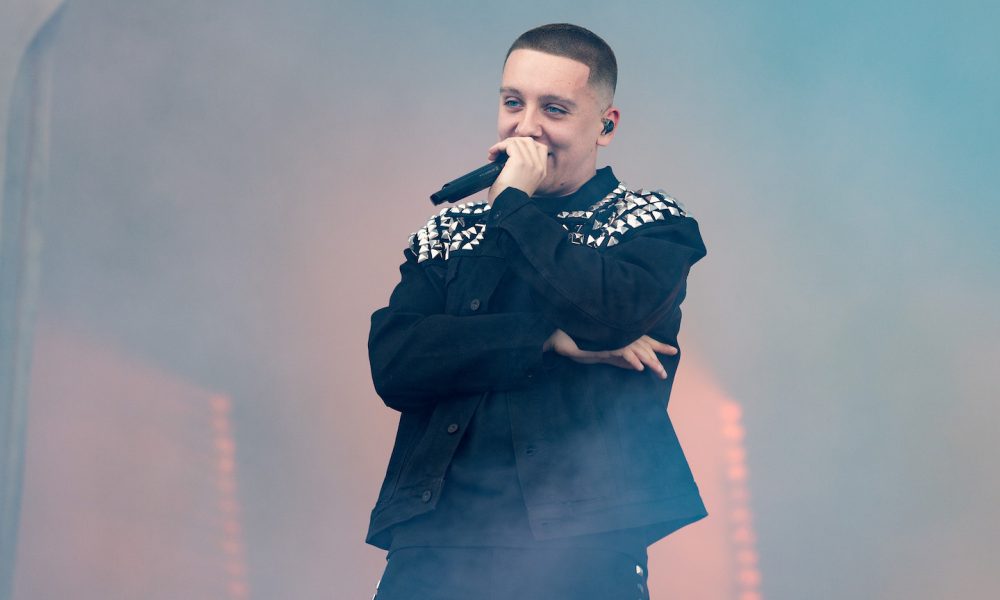 Aitch has announced the launch of a new travel scheme, which will give under-25s funds to travel to gigs, festivals, and other cultural events in the UK.
Aitch-S2 – a play on the HS2 high-speed railway that is currently being built between London and the north of England – will see the Manchester rapper team up with Relentless Energy and will run from today (July 5) to August 26.
Young people in the UK between the ages of 18 and 24 can enter a prize draw for the chance to receive vouchers for train travel worth £25, £50, or £100. Winners will be selected every Friday from this week (July 8) until the last Friday in August.
"I'm really excited to launch The Aitch-S2 with Relentless – there's so much amazing culture around the UK, but for young people to experience it, they need to break out of their city limits, which is hard to do when it's so expensive to travel outside your hometown," Aitch said in a press release.
"I don't want anyone missing out on what is going to be a summer to remember, so this initiative will help young Brits get back out there and have fun, no matter the location."
For more information on the travel scheme and to enter the draw, visit the official Aitch-S2 website.
Meanwhile, Aitch is set to release his debut album Close To Home on August 19 via Capitol Records. The record will feature the recent singles "1989," which sampled Manchester legends The Stone Roses, the Ashanti-featuring "Baby," and the Bakar collaboration "In Disguise."
The rapper will hit the road in support of the album in October, touring Ireland and the UK for a series of dates that culminate with a huge hometown show at Manchester's O2 Victoria Warehouse.