Allan Holdsworth, the rock and jazz guitar virtuoso who was best known for his work with Soft Machine and numerous other jazz-rock and progressive bands, died on Saturday (15 April). He was 70, and passed away at his home in Vista, California; no cause of death was immediately given.
As a mark of the respect in which he was held by his fellow musicians, Holdsworth's passing was swiftly observed with tributes on social media by such players as Peter Frampton, Joe Satriani, Steve Lukather, Neal Schon and Vernon Reid. Frampton described him as a "brilliant unique guitar master player," while Satriani wrote: "You remain an enormous inspiration to me. Your beautiful music will live on forever."
Holdsworth, widely feted for his innovative guitar technique and use of complex time signatures, was born in Bradford, England. He made his album debut with the jazz-rock band 'Igginbottom, whose 1969 album 'Igginbottom's Wrench was released by Deram and co-produced by Morgan Fisher, later of Mott The Hoople. Holdsworth went on to a number of progressive outfits in the early 1970s such as Nucleus and Tempest, then played on Soft Machine's 1975 album Bundles.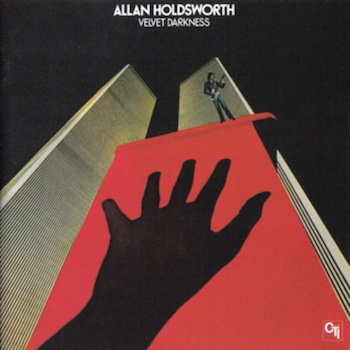 The following year, he released his first solo album, Velvet Darkness, on Creed Taylor's CTI label. It featured future hitmaker and producer Narada Michael Walden on drums. Holdsworth played on Feels Good To Me, the first solo album by Yes' original drummer, Bill Bruford, then joined him, along with Eddie Jobson and John Wetton, in the band U.K.
Myriad collaborations ensued in the coming decades, with everyone from Krokus to Level 42; these alternated with his frequent solo recordings, particularly throughout the 1980s, by which time he had relocated to California. On his 1986 release Atavachron, Holdsworth introduced the SynthAxe, a keyboard MIDI controller designed to resemble a guitar.
On this and his own signature guitars, Holdsworth continued to be revered by his peers for his extraordinary, groundbreaking technique. In 1989, Guitar World magazine said he was "as influential as Chuck Berry, Jimi Hendrix and Eddie Van Halen." He released his last solo album Tales From The Vault in 2015.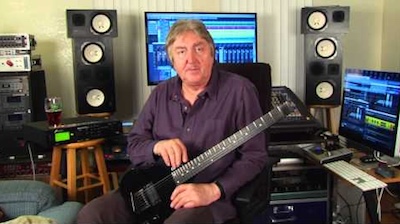 Consistently self-effacing but musically inquisitive, Holdsworth told the Los Angeles Times in 1990: "I love music, really a lot. That's why I do it. But mine just never makes it, to me. There's always something wrong with it, something I want to change. But I like that, because at least it keeps me looking, trying to find ways I can improve, which obviously are a lot."