Level 42
The British jazz-funk band have a career spanning more than three decades and hit singles like 'Lessons in Love' and 'Something About You.'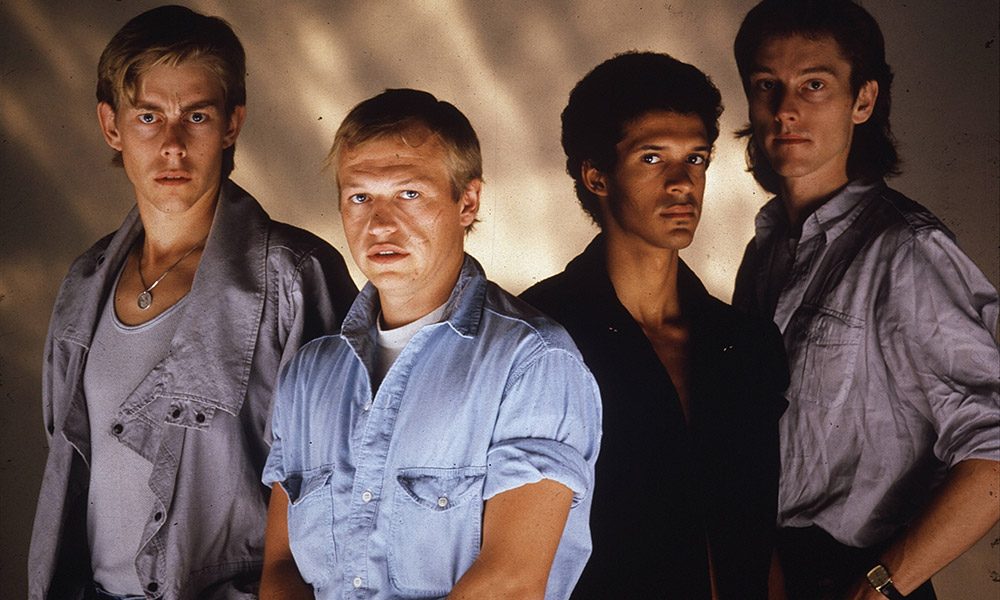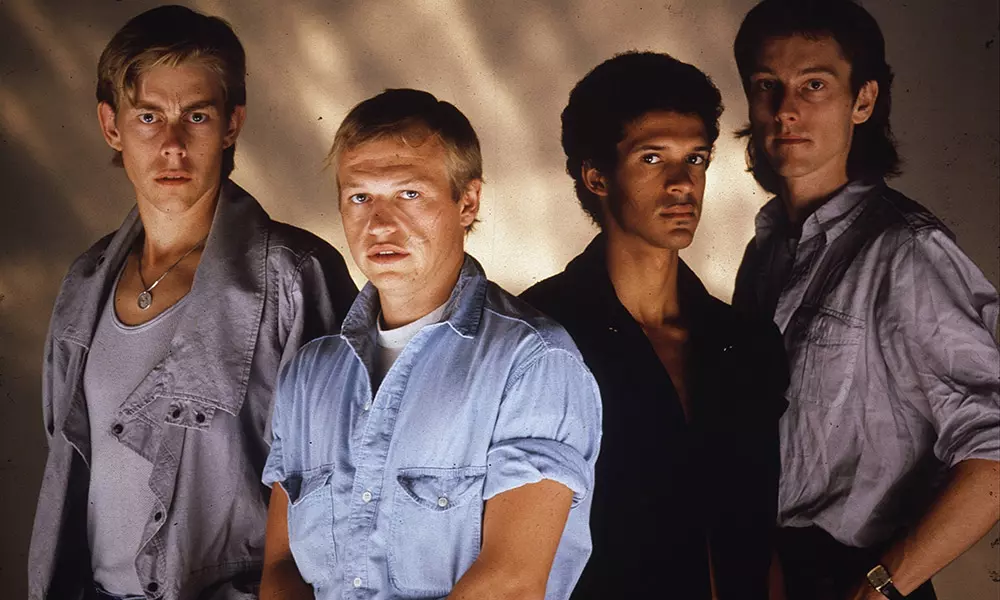 The English jazz-funk and high-class pop band Level 42 are renowned for their brilliant musicianship – in particular Mark King's instantly recognizable slap-bass guitar style and his seamless vocal work with keyboard player Mike Lindups's counter harmony. They have enjoyed an unbroken run of big-selling albums in the UK, the rest of Europe and the USA with top-charting discs galore – from World Machine and Running In The Family to the most recent Retroglide whose arrival in 2006, twelve years after Forever Now, signalled both a reunion and a return to the festival circuit where their heady blend of famous songs and exemplary playing confirm them as the finest fusion outfit to come out of the Isle of Wight. At a time when post-New Romantics and Madchester style acts were taking over, Level 42 flew the flag for a different strain of classy pop with French-born collaborator Wally Badarou adding extra textures to their sound. Both "Lessons in Love" and "Something About You" cemented their worldwide reputation and they backed up the commercial success with wildly inventive powerhouse live shows, evident on the 1985 double A Physical Presence, caught on the boards in London and the shires. Well respected by their peers they have collaborated with Eric Clapton, Ringo Starr and George Harrison and been augmented by such revered specialists as Allan Holdsworth, Johnny Thirkell, Gary Barnacle and the expert drummer Gavin Harrison.
Somewhat underrated in their pomp, they are now recognized for their tunes and virtuosity and their albums are ripe for rediscovery.
Emerging on the Isle of Wight in the late 1970s Mark King and the Gould brothers (Phil and Rowland "Boon") joined up with Mike Lindup once they discovered a shared love for Miles Davis, John McLaughlin, Keith Jarrett and Jan Hammer, and a desire to translate their influences into technically tight jazz-funk fusion chops. Guitarist Dominic Miller was a friend from London's Guildhall School of Music and Drama and played on some early rehearsals before Boon Gould resumed the seat – Miller would, of course, go on to great things himself with Sting.
The Level 42 house sound really emerged once King introduced the American funk thumb-slap bass technique pioneered by the more progressive Motown players, and initially, the band concentrated on an entirely instrumental approach. A connection with Wally Badarou persuaded them to adapt and incorporate vocals and songwriting of their own and their independent track "Love Meeting Love" won them a deal with Polydor Records. In 1981 they released the single "Love Games", a respectable hit and then cut their critically acclaimed debut album, Level 42. Working with producer Mike Vernon they simply gelled as a credible act and the track "Starchild" made inroads in America. They were now up and running, fusing their quartet line-up to Badarou's Prophet 5 and Minimoog, Leroy Williams' extra percussion and the sax duo of Barnacle and Dave Chambers.
Such is their rise that a set of previous sessions – The Early Tapes aka Strategy – is made available in 1982, though the recordings date back to summer of 1980. While their fans greeted this good news Level 42 hit them with The Pursuit Of Accidents, a Top Twenty entry that spawns "the Chinese Way" and suggests a change of direction with Pete Wingfield adding clarinet and Badarou starring on the Solina String Ensemble. Standing In The Light fares even better, thanks in part to the FM smash "The Sun Goes Down (Living It Up)", featuring Lindup on lead vocals. The latter two discs are available back to back with fine bonus material.
By now Level 42 have both the pop and broadsheet press in their pockets and True Colours ups the dance ante with noted producer Ken Scott (David Bowie, The Beatles, Jeff Beck, Pink Floyd etc.) bringing his experience of working with Billy Cobham, Stanley Clarke and Mahavishnu Orchestra to the desk for a flat out classic that concentrates on the album format while finding space for some adventurous single cuts.
Given their status by this time it's hard to insist that World Machine is a breakthrough album but it does define them since it is where they conquer America. Self-produced with Badarou World Machine will go double Platinum and boats the almighty hit "Something About You" and the lovely broken love ballad "Leaving Me Now". This disc has been reissued as a 2-CD Deluxe Edition with an extra slab of live material from Hammersmith Odeon, London and a triumphant Isle of Wight show from 2000.
That multi-million feat is repeated on Running In The Family, the last album in this era to feature the Gould brothers. Aside from the enormously popular title cut, this is where we first hear "Children Say", "Fashion Fever" and "Lessons in Love", songs that take pop craftsmanship to a new place. Again look to discover the reissue with bonus tracks, stellar examples of cutting edge digital technology.
Staring At The Sun sees the return of Dominic Miller and the arrival of Gary Husband (drums) and Alan Murphy (guitars). Unfairly dismissed by certain critics at the time it sounds absolutely fine to us today with the usual standouts "Staring at the Sun" and "Tracie" augmenting the typically atmospheric "Heaven in My Hands.
The band reunited in 2006 with Retroglide with Boon back on board (he passed away in 2019). Given their track record it's no surprise that we also have several classic compilations: Level Best, The Very Best of Level 42, Classic Level 42 – The Universal Masters Collection, The Definitive Collection and the sumptuous Living It Up, released on the eve of Level 42's 30th anniversary, Universal Music are proud to announce the availability of a beautifully packaged 4-disc box set that includes all 34 of the band's A-side single releases plus rare live, acoustic and remixes galore with great notes and full recording details to pore over.
There's something about these guys that should appeal to newbies and staunch fans alike. Still a fantastic draw on the festival circuit this is where they came in. Delightful discovery lies ahead.
Words: Max Bell