Arooj Aftab, Rhiannon Giddens, Valerie June, And More Nominated For International Folk Music Awards
The winners will be announced at the annual Folk Alliance International conference on May 18.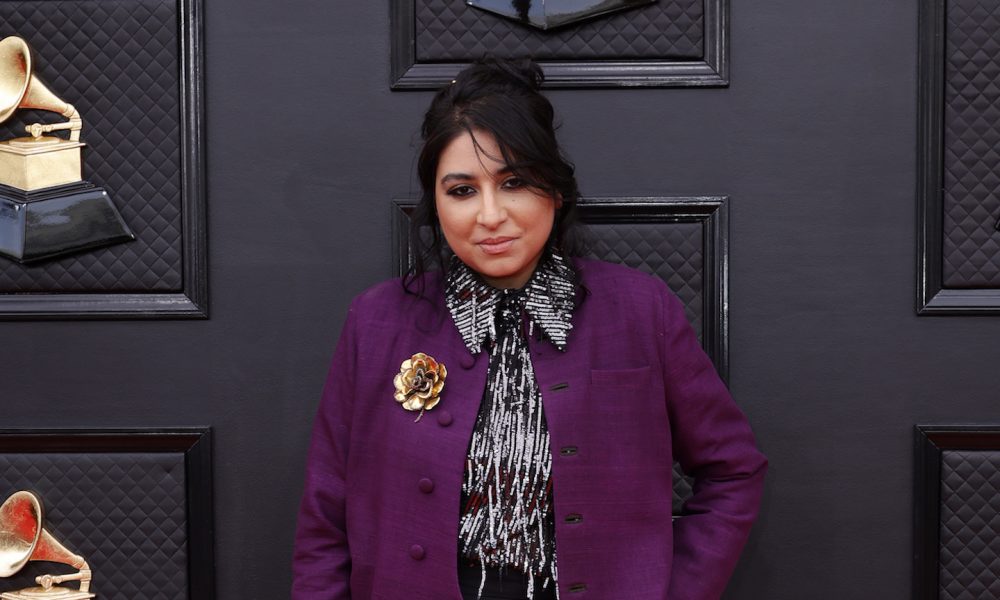 Arooj Aftab, Rhiannon Giddens, Valerie June, Amythyst Kiah, Allison Russell, and more are among the nominees for this year's International Folk Music Awards.
The ceremony, which is put on by the Folk Alliance International (FAI), will take place on May 18 at the FAI's annual conference in Kansas City, MO. It will also be broadcast online.
Aftab, who picked up the Grammy last weekend (April 3) for Best Global Music Performance, is in the running for Artist Of The Year alongside the likes of The Longest Johns, Allison Russell, Kalani Pe'a and John Francis Flynn. Giddens has been given a nod for Album Of The Year for her Francesco Turrisi collaboration They're Calling Me Home, which also took home a Grammy for Best Folk Album.
Elsewhere, Valerie June's "Call Me A Fool" is up for Song Of The Year, alongside tracks by Reggie Harris, Sarah Jarosz, Diana Jones, and Crys Matthews.
Recipients of the Elaine Weissman Lifetime Achievement Awards have also been revealed, which are split into the categories of living, legacy, and business/academic. Denver's Swallow Hill Music will receive the award in the latter field, while accordionist Flaco Jiménez will collect the trophy under "living." The late Nanci Griffith will be honored in the legacy category.
The likes of Eugene Rodriguez, Lilli Lewis, Gaelynn Lea, Erin Benjamin, Amado Espinoza, Shain Shapiro, and Mali Obomsawin will also receive special honors at the event.
ALBUM OF THE YEAR
They're Calling Me Home (with Francesco Turrisi) by Rhiannon Giddens
Wary + Strange by Amythyst Kiah
Un Canto por México, Vol. 2 by Natalia Lafourcade
Outside Child by Allison Russell
The Fray by John Smith
SONG OF THE YEAR (sponsored by Yamaha)
"On Solid Ground" by Reggie Harris
"Painted Blue" by Sarah Jarosz
"We Believe You" by Diana Jones
"Call Me A Fool" by Valerie June
"Changemakers" by Crys Matthews
ARTIST OF THE YEAR
The Longest Johns
Kalani Pe'a
Allison Russell
Arooj Aftab
John Francis Flynn