Balmorhea Recruits Sam Gendel And Jason Treuting For 'Range'
Balmorhea's new album, 'Pendant World,' is out June 16.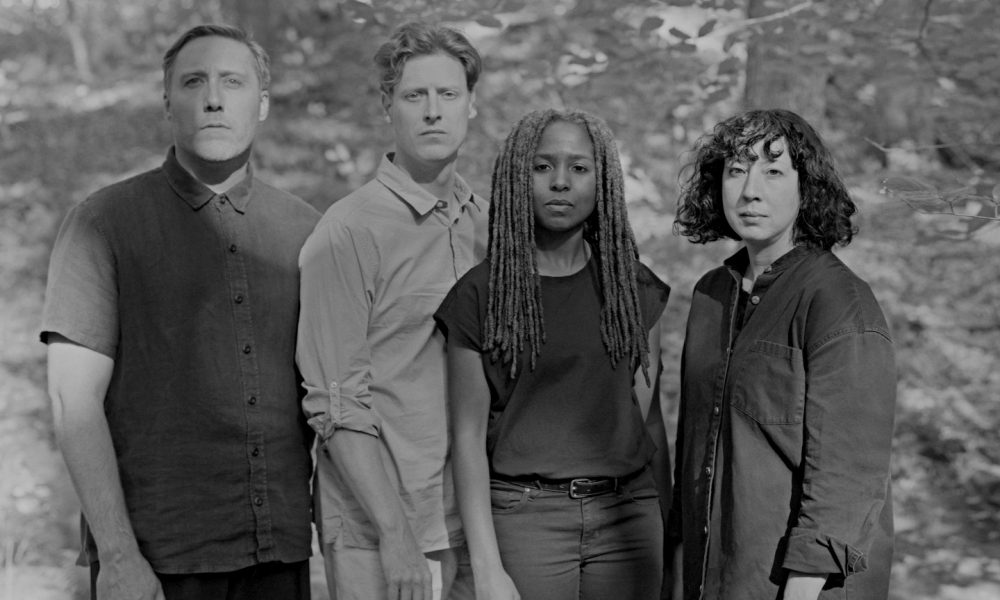 "Range," the latest single from Balmorhea's second Deutsche Grammophon album, is out today. The new single offers an intriguing glimpse into the new musical directions of Pendant World, a collection of thirteen tracks created by Balmorhea's co-founders Rob Lowe and Michael A. Muller set to come out on June 16.
As with the first two tracks issued from the new album—"Step Step Step" and "New Conditions"—"Range" is accompanied by an abstract video made by Odd.One. Swirling, eddying images in beautiful, muted colors conjure thoughts of rippling water or shifting sands, a landscape evolving in time with the gentle flow of the music.
Balmorhea – Range (ft. Sam Gendel and Jason Treuting)
As Muller explains, "Range" belongs to the same family, "tonally speaking," as "Step Step Step." Sam Gendel plays tenor saxophone on both tracks, contributing to the textural changes heard on Pendant World.
"'Range' started formulating in September 2020 with Rob attempting to project a 'hard' approach to a song which would relate to the current state of the world," adds Muller. "Over time the track softened, expanded and anchored into a Lynch-ian quality in the main melody. The piece makes us think of a mountain: grandiose and immovable—mysterious. The bright electric tremolo and dark acoustic guitar voices serpentine the low piano and shimmering hand bells. Floating above it all is the strata of Sam Gendel's delicate and strange saxophone."
Pendant World, named for a line from Shakespeare's Measure for Measure, grew from Lowe and Muller's desire to reunite with friends and perform with like-minded musicians after a long break. Joining Balmorhea on the new album are regular collaborators violinist/vocalist Aisha Burns and cellist Clarice Jensen, and an equally distinguished line-up of guest artists, including experimental jazz saxophonist Sam Gendel, Joseph Shabason on tenor saxophone and flute, clarinetist Jonathan Sielaff, percussionist Jason Treuting, and vocalists Steph Jenkins and Lisa Morgenstern.
Pendant World dissolves hard genre boundaries to reveal a spectrum of musical styles, instrumental textures, propulsive rhythms, and multihued tonal colors. The music was recorded in ideal conditions in rural Vermont in collaboration with three-time Grammy-winning engineer and producer Jonathan Low (The National, Taylor Swift, Sufjan Stevens).