BBC Music To Celebrate 30 Years Of Nirvana's 'Nevermind' With New Documentary
'When Nirvana Came To Britain' will feature appearances from former Nirvana members Dave Grohl and Krist Novoselic.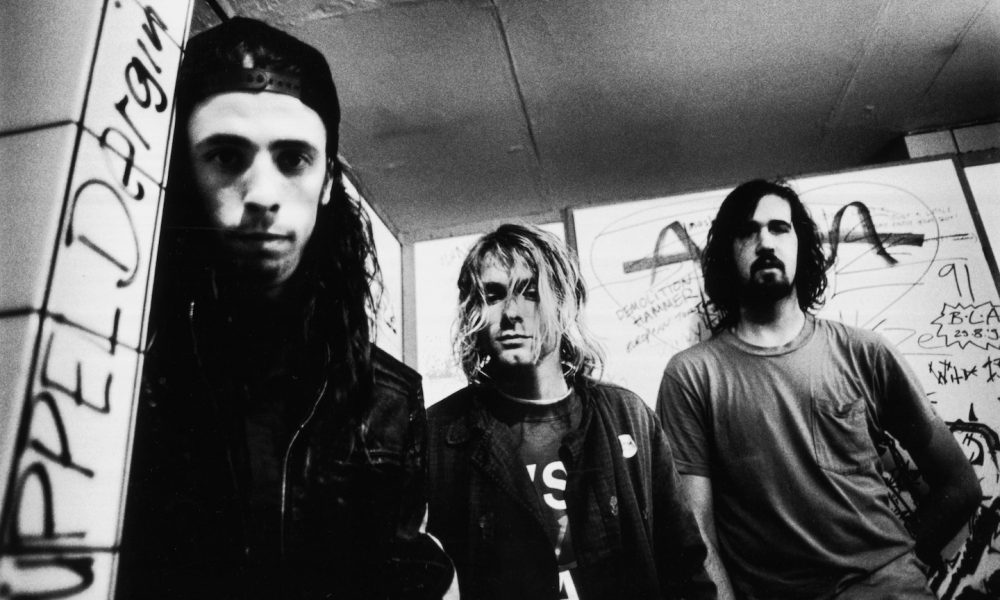 Ahead of the 30 year anniversary of Nirvana's classic album Nevermind, BBC Music has announced a new documentary film titled When Nirvana Came To Britain that features appearances from Dave Grohl and Krist Novoselic and recounts the band's time spent in the UK.
Of When Nirvana Came To Britain, a statement reads: "The program charts the band's rise from their very first British tour, during which they performed in pubs and tiny venues, through to their legendary and infamous TV appearances on programs such as The Word and Top of the Pops – moments that helped to cement their status as one of the biggest rock bands on the planet and brought grunge culture to the mainstream. Viewers also learn the ways in which British music had a huge influence on Nirvana and their sound."
Something In The Way (Live At The BBC)
"The UK definitely responded to Nirvana much more, before America. You guys were the first with everything…we cut our teeth there," Grohl shared. "After touring the UK I remember going back to America to the same bars and clubs where we were playing to 99 people…150 people…it was definitely not like what it was in the UK. It really is like a second home."
"This story has never been told on TV before, so it's been fascinating to hear it from Dave and Krist themselves, as well as the people who literally went on the journey with them, as they toured the UK," said executive producer Mark Robinson.
The film comes as part of a series of special programming surrounding the anniversary. The collection will also include Nevermind At 30, a radio documentary created for BBC Radio 4, and a deep dive into Nevermind by 6 Music.
BBC has shared that the collection of celebratory programming will "explore the music of the album in depth, as well as taking a broader look at what made Nirvana one of the most significant bands in rock history."
Grohl will also make an appearance on Reel Stories: Dave Grohl for an in conversation-style interview with Dermot O'Leary. BBC Four will be diving deep into Nevermind in a separate special program, too.
The programming will air on September 24, the original release date of Nevermind.