Bill Evans' 'You Must Believe In Spring' Set For Deluxe Reissue, 'Without A Song' Out Now
The reissue is set to be released on June 3.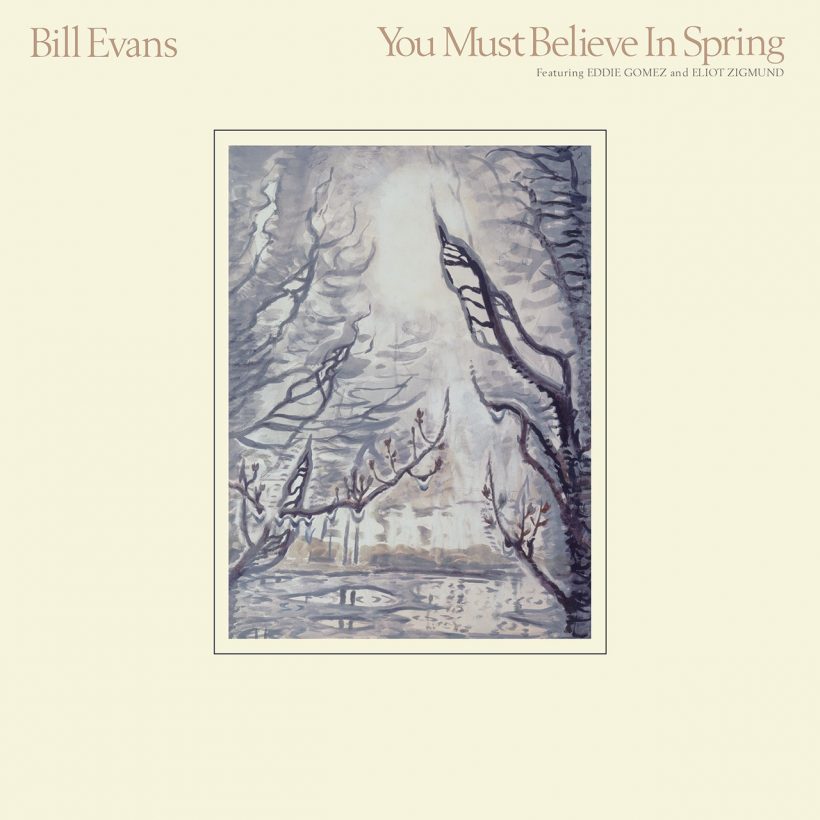 Craft Recordings is set to reissue You Must Believe in Spring, the celebrated 70th studio album from the pioneering jazz pianist Bill Evans.
Recorded in 1977 and released in 1981, just months after Evans' death, the album marks the artist's final studio recording with bassist Eddie Gomez and drummer Eliot Zigmund and includes stunning performances of "We Will Meet Again (for Harry)" and "B Minor Waltz (for Ellaine)."
Bill Evans - Without A Song (Official Remastered Audio)
Set for release on June 3 and available for pre-order now, You Must Believe in Spring features all-analog mastering, cut at 45-RPM from the original tapes by Kevin Gray at Cohearent Audio. Pressed on 180-gram vinyl at RTI Record Technology, Inc. (RTI), the album is presented as a 2-LP set in a gatefold package, with new liner notes from music journalist, author, and historian Marc Myers.
You Must Believe in Spring will also be available on CD, hi-res digital audio, and SACD, which is exclusive to CraftRecordings.com. The audio for the CD, hi-res digital, and SACD versions was transferred from the original tapes using the Plangent Processes Playback System and has been newly remastered by GRAMMY-award winning engineer Paul Blakemore.
The CD, digital and SACD editions include three bonus tracks from the sessions, including the trio's renditions of the Cole Porter classic "All of You" and the Vincent Youmans standard "Without a Song." The jovial "Freddie Freeloader," meanwhile, finds Evans revisiting his early years as a member of Miles Davis' band. Interestingly, the selection not only features a rare performance by Evans on the electric piano, but also marks the only track on Davis' Kind of Blue that the pianist did not appear on.
Originally issued in 2003, all three bonus tracks will now make their debut in hi-res audio, while fans can now stream or download "Without a Song" across all digital platforms.
One of the most influential artists in the history of jazz, Bill Evans (1929–1980) was known for his conversational interplay within his trios, his lyrical compositions, and his matchless approach to the piano. His work with Gomez and Zigmund on You Must Believe in Spring offers a brilliant example of all three.
At the time that they recorded the album, in August 1977, this particular iteration of the Bill Evans Trio had reached their apex, after three busy years of live performances and studio outings (including 1977's Crosscurrents and I Will Say Goodbye). Speaking to Marc Myers, Zigmund recalls, "We had reached a high level of conversational playing … By Spring, we captured that ease of relating to each other."
Recorded over three days at Hollywood's famed Capitol Studios, the album paired Evans with the legendary producer Tommy LiPuma, whose extensive credits included Barbra Streisand, George Benson, and Natalie Cole, among many others. Together, they selected an introspective collection of material which, notes Marc Myers, gave the album "a gentle, melancholy feel and a music-box tenderness."
Among them were two deeply personal Evans originals: "B Minor Waltz (for Ellaine)," composed in the memory of the pianist's late common-law wife, Ellaine Shultz, and "We Will Meet Again (for Harry)," written for the artist's late brother. Two years later, Evans would revisit the latter composition, designating it as the title track of his final studio recording.