The 2023 Billboard Latin Music Awards: How To Watch
The awards show is set to air live on Telemundo from Miami's Watsco Center on October 5.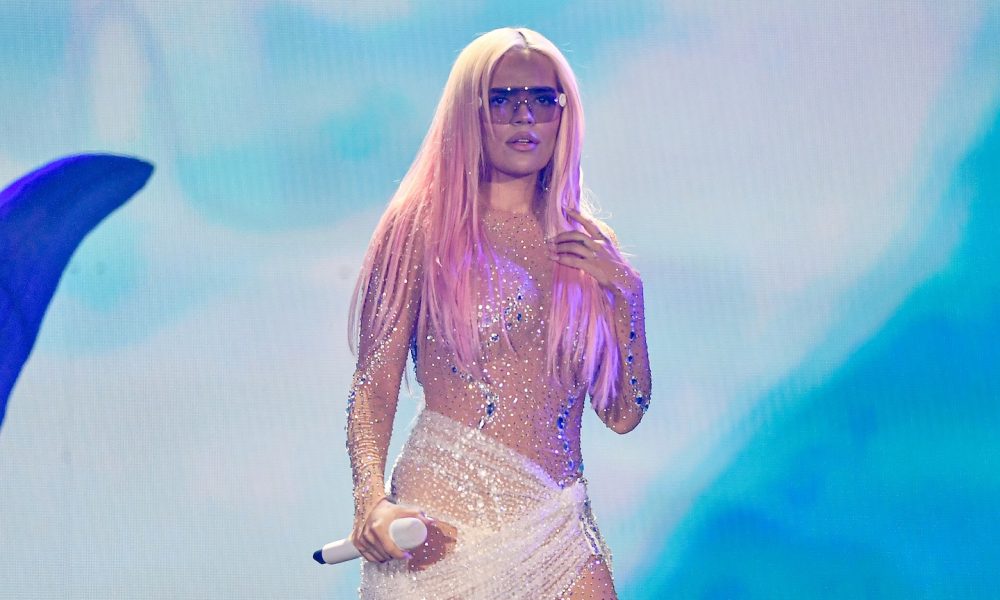 The 2023 edition of the Billboard Latin Music Awards is set to air live on Telemundo from Miami's Watsco Center on October 5. Looking to check out the event? Here's how to watch.
Streaming in the U.S.
The show will be available to stream exclusively on Peacock. Streaming live from Miami, the show will highlight legendary Latin performers and newcomers, including Peso Pluma, Bad Bunny, Shakira, Grupo Frontera, Karol G and more. Peacock's base plan is free. Show coverage begins at 7 p.m ET/4 p.m. PT.
For those without cable, fans can also stream Telemundo on platforms such as Hulu, Direct TV Stream, Fubo and Sling TV.
How To Watch on TV
The show will be airing exclusively on Telemundo. The show will simultaneously be available on Universo, Peacock, the Telemundo App, and throughout Latin America and the Caribbean on Telemundo Internacional.
Who's Nominated?
Bad Bunny earned 15 nominations, while Karol G is right behind with 13. In a preview of the event, Billboard listed Karol's accomplishments, writing, "In the middle of her first-ever stadium U.S. tour, Karol G has been announced as a 13-time finalist for the 2023 Billboard Latin Music Awards.
Last year, she wrapped 2022 with a record-breaking arena tour. After grossing $69.9 million and selling 410,000 tickets across 33 shows in North America, her $trip Love Tour became the highest-grossing U.S. tour by a female Latin act in history. Furthermore, earlier this year, with Mañana Será Bonito, she became the first female artist to score an all-Spanish-language No.1 album on the Billboard 200. Her collaboration with Shakira, 'TQG' is up for five awards including Hot Latin Song of the year and Latin Airplay Song of the year. She's also up for tour of the year and Top Latin Album of the year for Mañana Será Bonito."
Peso Pluma leads the way with 21 nominations, while Grupo Frontera scored 15 and Fuerza Regida garnered 12.
Performers
Premieres at this year's event will include Marc Anthony performing his new single with ranchera star Pepe Aguilar, as well as Marshmello making his first appearance at a Latin music awards show, performing "El Merengue" with Manuel Turizo. (The song is a finalist in the tropical song of the year category.)
Other performers include Banda Carnaval, Eddy Lover, Grupo Frontera, La Factoría, Nicki Nicole, Pepe Aguilar, Sky Rompiendo, Ximena Sariñana, and Yng Lvcas, among others.