Black Pumas Return With New Single 'Mrs. Postman'
'Chronicles of a Diamond' will be released on October 27 via ATO Records.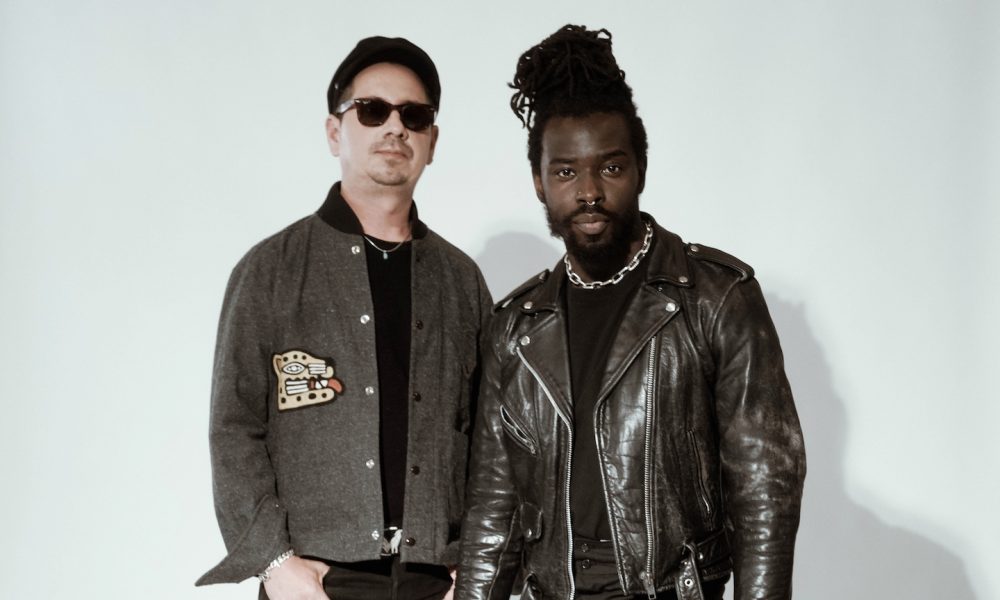 Black Pumas have shared "Mrs. Postman" as the second track released ahead of their anticipated second album, Chronicles of a Diamond, which will be released on October 27 via ATO Records.
The track is accompanied by a music video directed by Amos David McKay who also directed a live session of "Colors," a standout cut from the band's self-titled debut album. Check out the visual below.
Co-written by the band's Eric Burton and Adrian Quesada along with keyboardist JaRon Marshall, the song marks the first time Black Pumas have co-written with another musician. The track was also produced by Quesada with co-production by Burton.
"JaRon and I used to get together on afternoons and make hip-hop beats for fun, and 'Mrs. Postman' ended up coming out of one of those sessions," said Quesada.
Regarding the lyrics, Burton added, "I was partly thinking about how much joy the postmen can bring to people's lives, but I also wanted to encourage the people in my family and anyone else working a blue-collar job…I know from firsthand experience how arduous it can be, and I wanted to send a message saying, 'I still see all the beauty and light in you.'"
"Mrs. Postman" follows first album single "More Than A Love Song." Effortlessly displaying their heightened creative freedom, Black Pumas build potent momentum on that single with brisk beats, effervescent strings, and brightly buzzing guitar riffs. As it builds, "More Than A Love Song" erupts into pure unbridled exultation, powered by radiant gospel harmonies and a spellbinding bit of spoken word from Burton. The track opens the electrifying new album and was the first piece recorded for Chronicles of a Diamond.
Co-written by Burton and Quesada, "More Than A Love Song" was produced by Quesada and co-produced by Burton, with additional production by Grammy-winning John Congleton. Explaining the lyrical content, Burton commented, "'More Than a Love Song' is a message I borrowed from my Uncle Steve. As a songwriter and caregiver, he'd listen to me write songs from afar and if I were lucky he'd have a pointer or two for me. 'Life is more than a love song.'"